(Yicai Global) Nov. 18 -- The Chang'e 5 probe and launch rocket completed final assembly test at the Wenchang Space Launch Center in China's most southerly Hainan province yesterday. Already on standby at the launch area, they are set to blast off later this month bound for the Moon and there gather samples.
The Chang'e-5 probe's mission is to travel to Earth's companion and return with lunar rock and soil for the first time for scientific research on the genesis and evolutionary history of our satellite celestial body in one of the most complex and difficult missions Chinese spaceflight has undertaken to date.
Chang'e 5 will launch on a Long March 5 carrier rocket, which is the second applied launch of this new type of rocket with the strongest carrying capacity in China. The vessel successfully bore the country's first Mars probe Tianwen-1 aloft on July 23.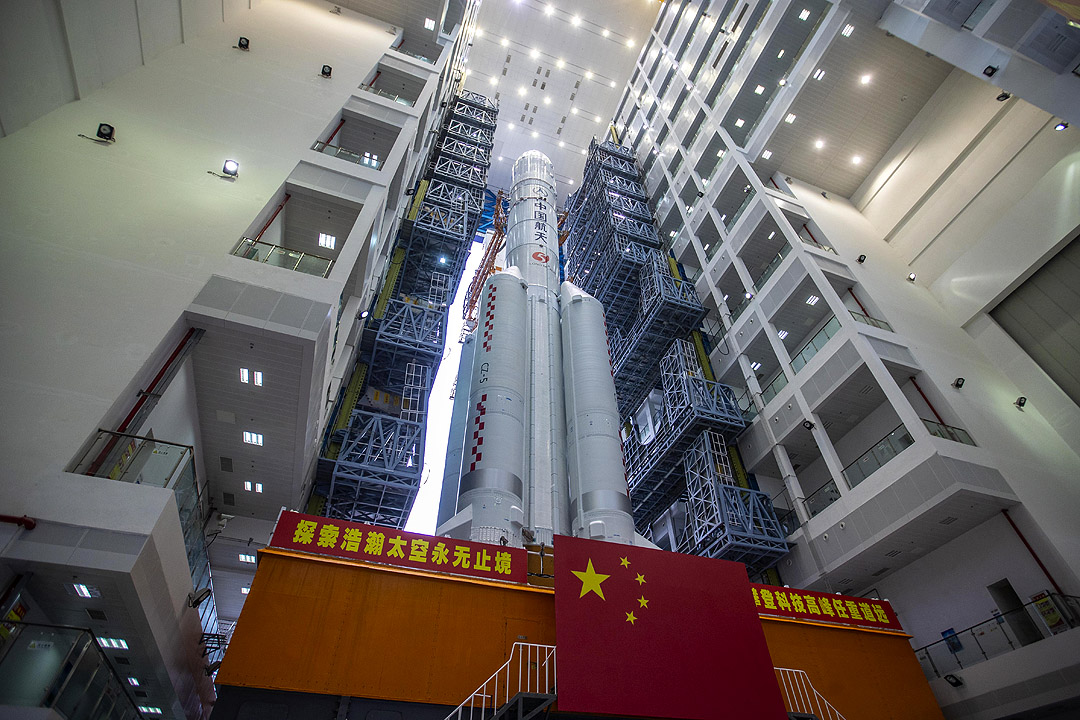 Final assembly of rocket and probe is in full swing at the launch complex.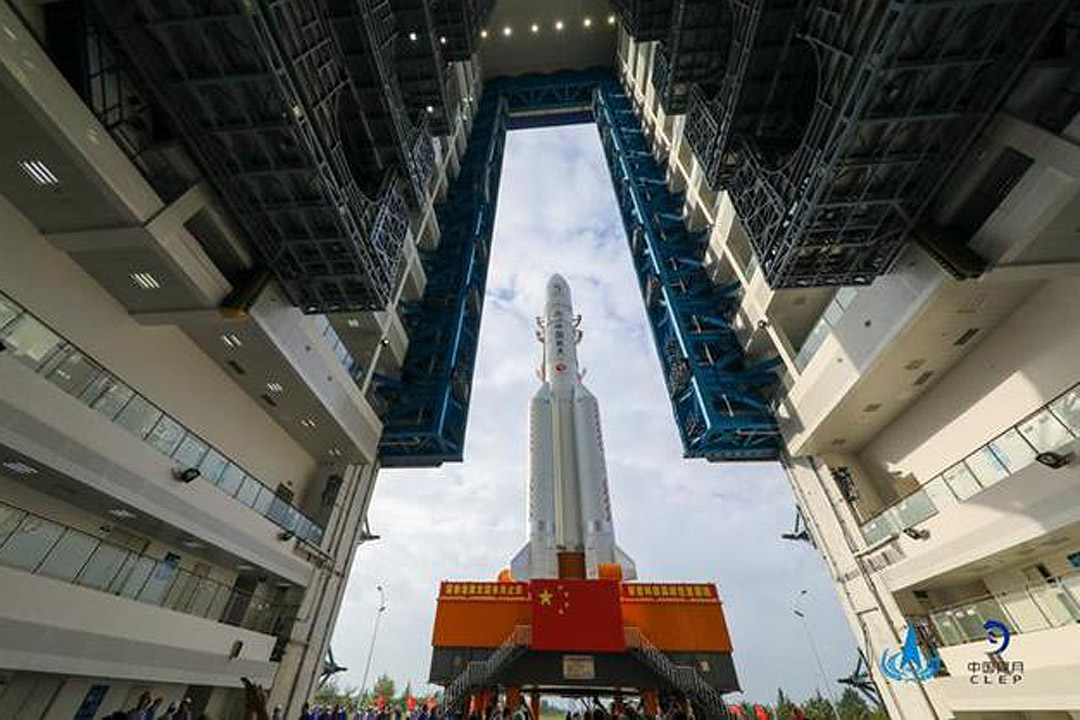 The rocket and probe move to the launch pad in an upright position.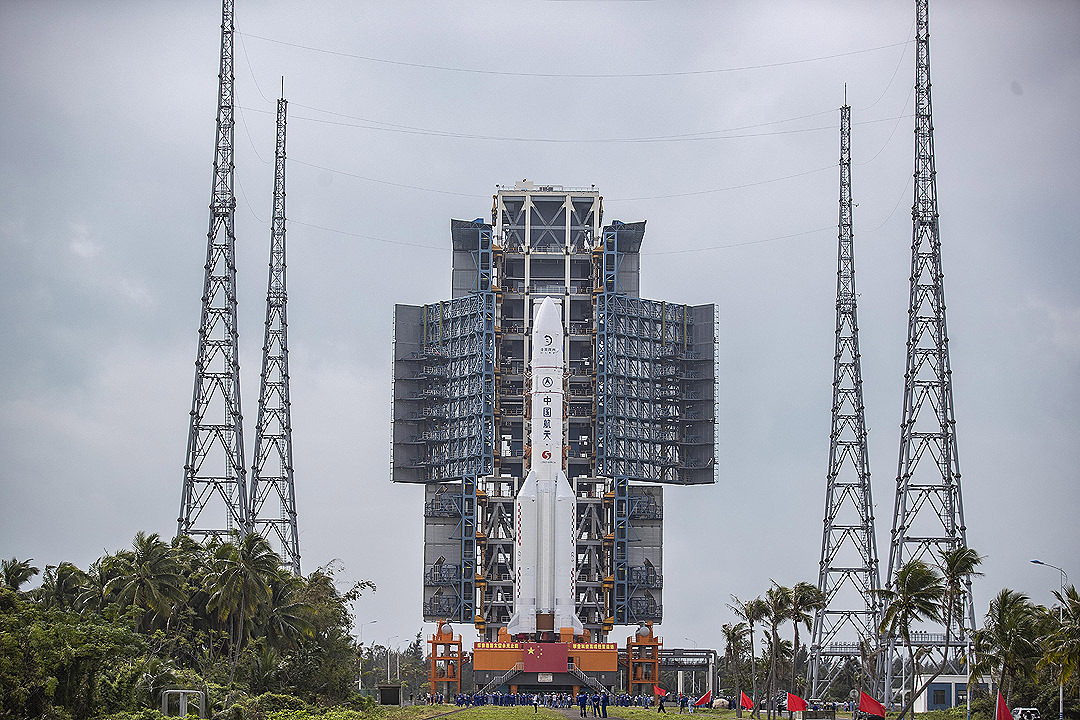 Rocket and probe arrive at the launch pad.
Editors: Tang Shihua, Ben Armour, Xiao Yi