(Yicai) Sept. 28 -- Yu Garden, which is renowned for the spectacular lantern show that it puts on each year in downtown Shanghai to celebrate the Lantern Festival that falls on the 15th day of the lunar new year, will be hosting its extravaganza overseas for the first time in Paris at the end of the year.
The French Yu Garden Lantern Festival will build a cultural bridge in China-France relations beyond time and space, said Hu Tingzhou, rotating president of organizer Shanghai Yuyuan Tourist Mart Group.
The French Yu Garden Lantern Festival will be held in the Jardin d'Acclimatation from Dec. 15 to Feb. 25 next year, spanning many important holidays such as Christmas, New Year's Day, Chinese New Year, the Lantern Festival and Valentine's Day.
This year, Yu Garden's Lantern Festival attracted more than four million people during its 52-day run in Shanghai over Chinese New Year.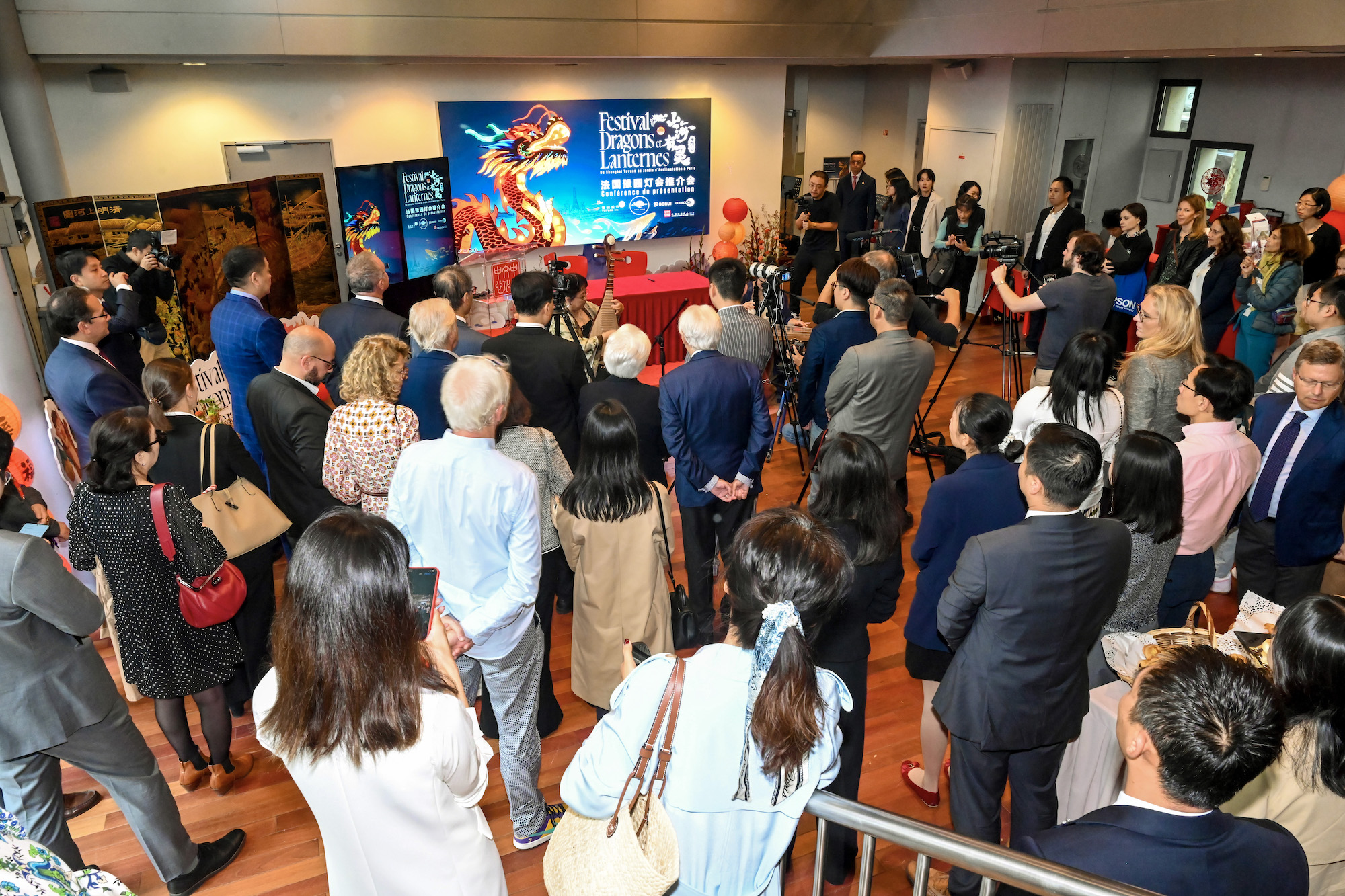 Crowds throng at the event held by Yuyuan Tourist Mart in Paris to promote the new collaboration.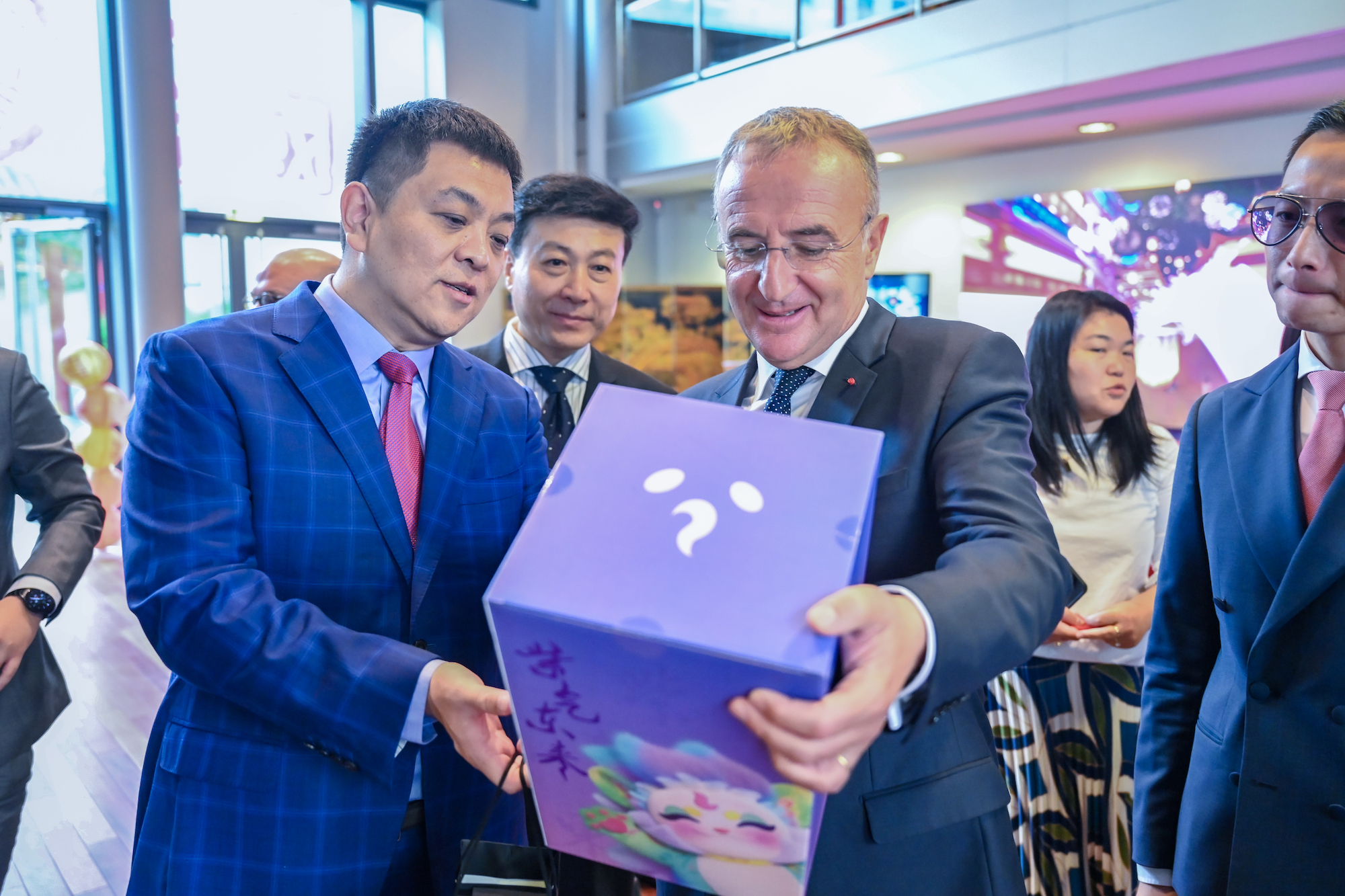 Marc-Antoine Jamet, president and chief executive officer of the Jardin d 'Acclimation and secretary general of French fashion house Louis Vuitton Moët Hennessy Group, receives a gift from Hu.

A motif of the dragon and other mythical creatures created with modern lighting technology goes on display.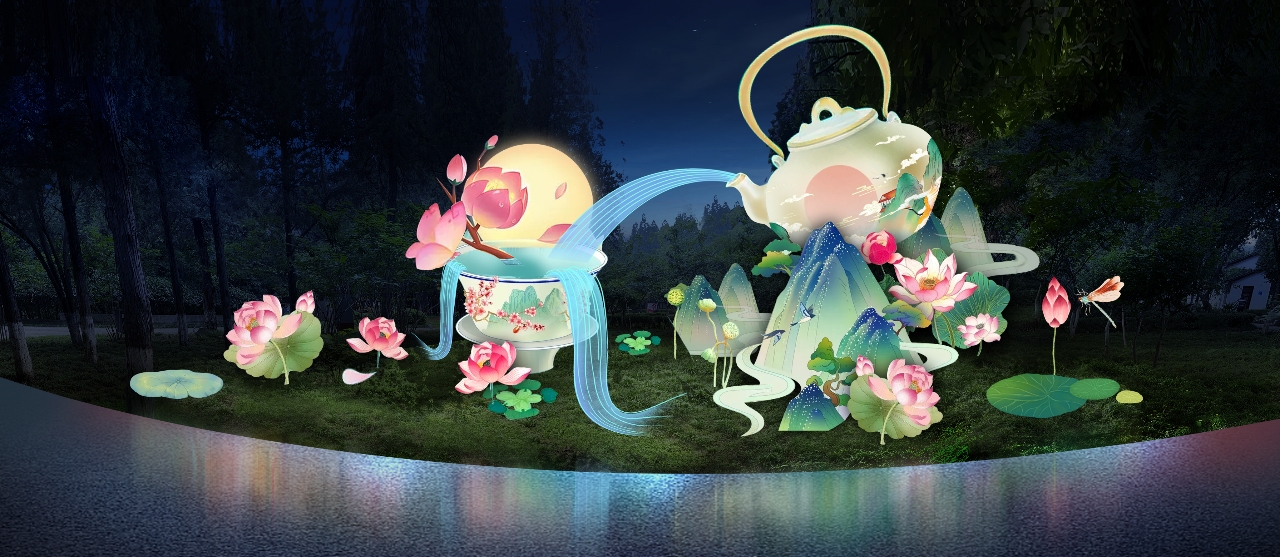 A magical scene with a teapot lantern is on show at the event.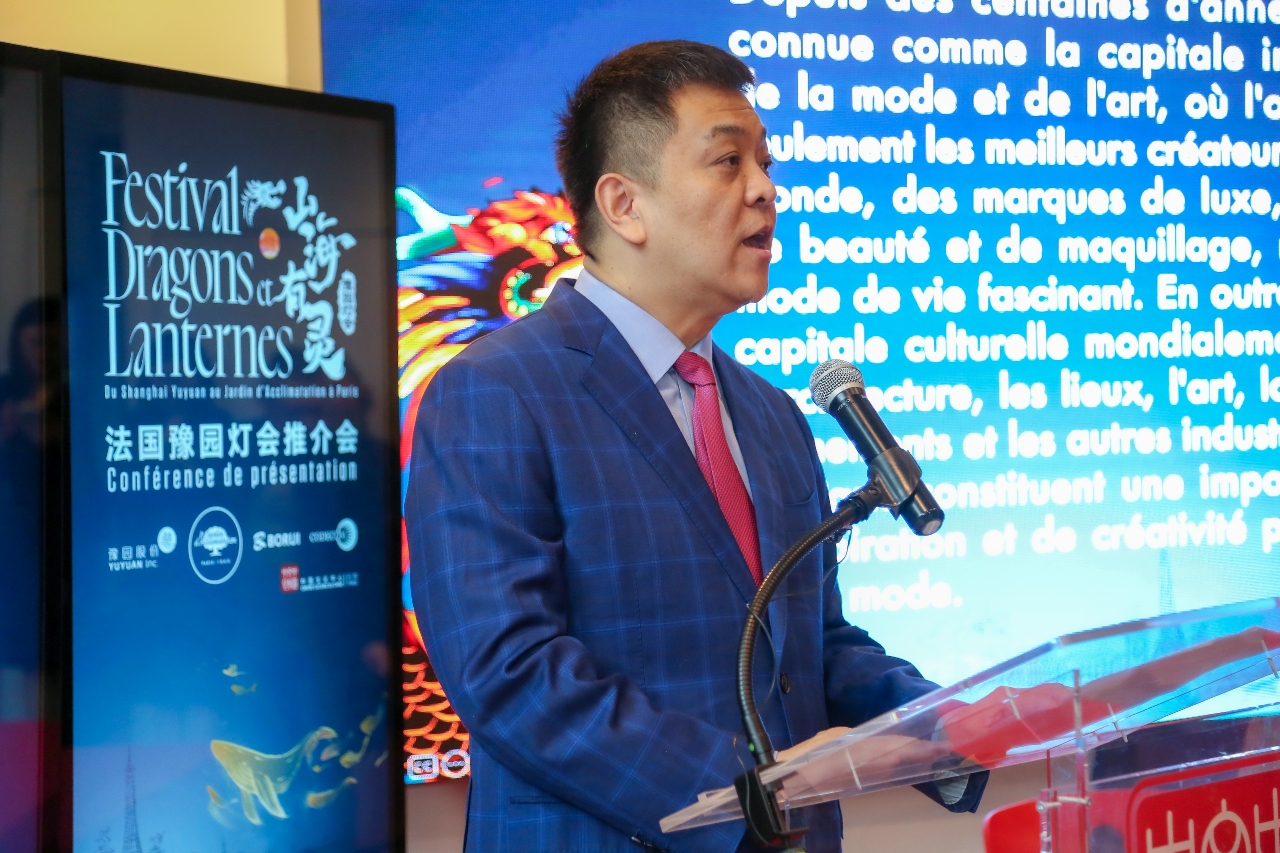 Hu gives a speech expressing his sincerest and best wishes for China-France relations.
Editor: Kim Taylor