(Yicai Global) July 23 -- Ant Group has launched its new blockchain-based solutions brand AntChain to speed up the secure digitization of traditional industries, the Fintech arm of e-commerce giant Alibaba Group Holding said today.
"With the launch of the AntChain brand, we look forward to contributing to the acceleration of blockchain-enabled industry transformations, and to working with our partners to make blockchain technology more accessible for users," said Vice President Geoff Jiang.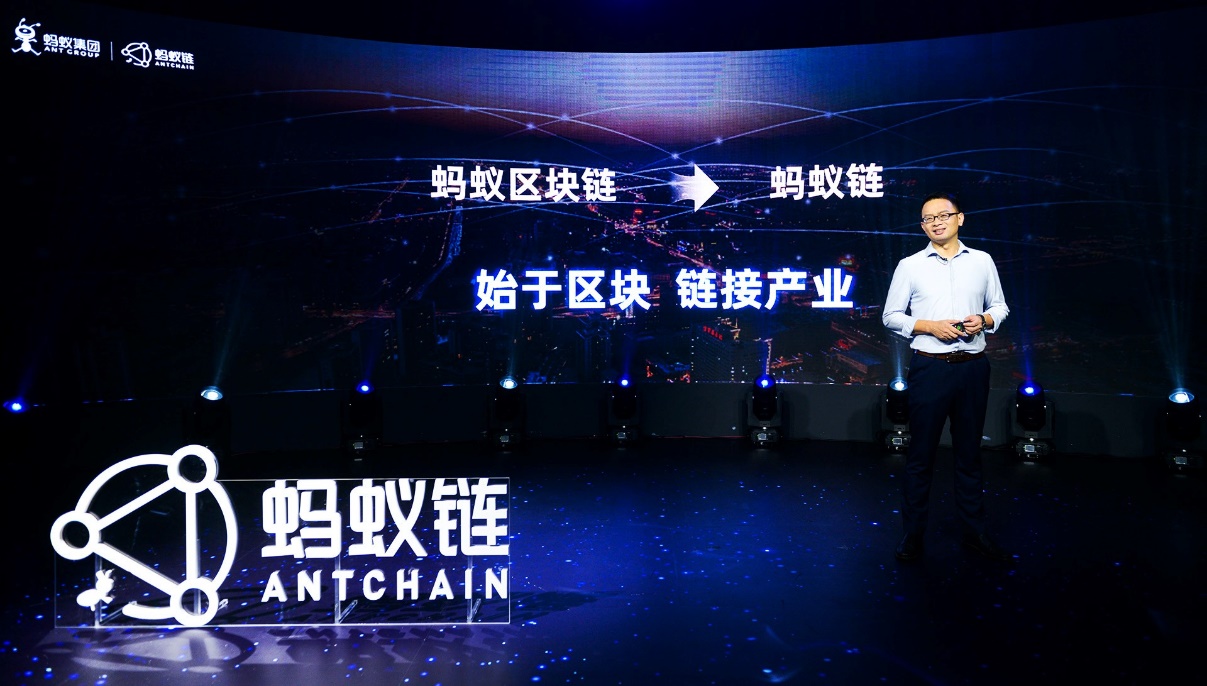 AntChain utilizes the company's existing blockchain technology that is being applied in more than 50 different scenarios including information technology leasing, global shipping and cross-border remittances, Jiang said. Over 100 million digital assets, such as copyrights and transaction records, are uploaded onto the chain on average every day, he added.
Today the Hangzhou-based tech giant also signed agreements with computer giants Dell, Hewlett-Packard and Lenovo to make IT leasing services more accessible for small and medium-sized enterprises through AntChain. Earlier in May, it formed a similar partnership with Intel.
The company also unveiled the AntChain Station, an all-in-one workstation with built-in software and a hardware accelerator that is the same size as a laptop. It enables clients to set up AntChain in under one hour, 10 times faster than without it.
Blockchain is a decentralized database where the data is chained together in 'blocks' and not controlled by any single entity. This gives the technology enhanced transparency and makes it less vulnerable to hackers, making it attractive to industries that involve large numbers of people and complex processes.
Ant Group has been investing in the research and development of blockchain technologies since 2015. It has topped global rankings for blockchain patent applications over the past three years, Jiang said.
Alipay, the world's biggest mobile payment platform operated by Ant Group, holds the most blockchain patents worldwide with 212 patents as of May 14, according to a report by the China Patent Protection Association.
Editor: Kim Taylor