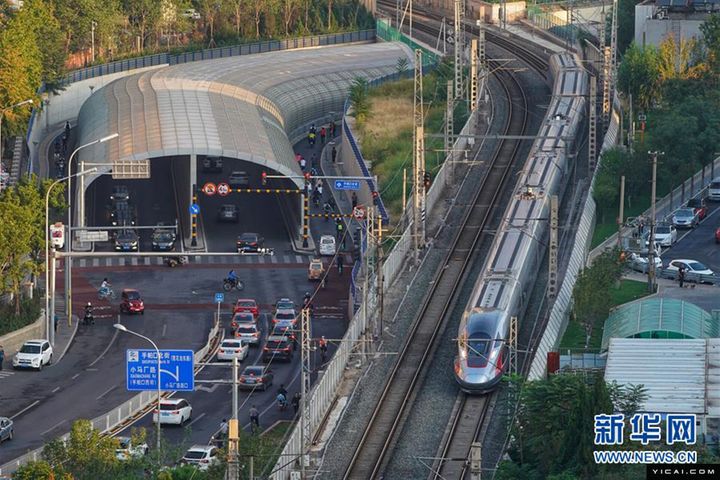 Beijing-Xiongan intercity railway between Beijing West Railway Station and the capital's new Daxing International Airport began operation yesterday. Riders taking high-speed trains from Beijing West Railway Station can arrive at the new international air hub on the city's southern outskirts in 28 minutes under ideal conditions.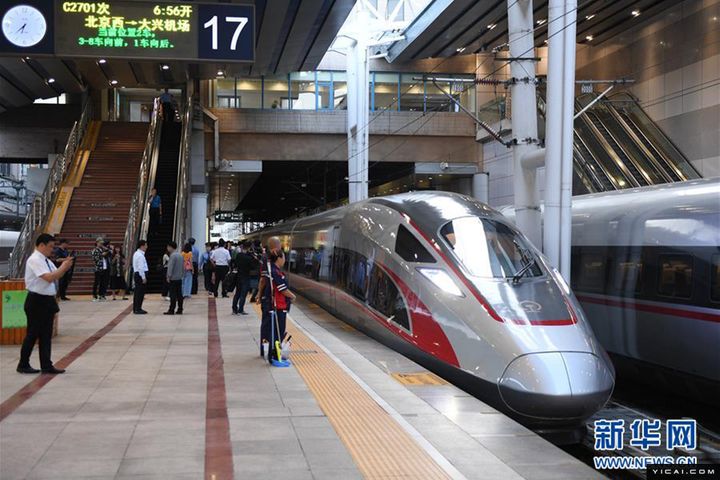 Beijing-Xiongan intercity railway starts from Beijing West Railway Station, passes through the Beijing-Kowloon Railway, and then joins the new high-speed line. The track is 92 kilometers long with Beijing Daxing, Daxing Airport, Gu'an East, Bazhou North and Xiong'an stations along its route.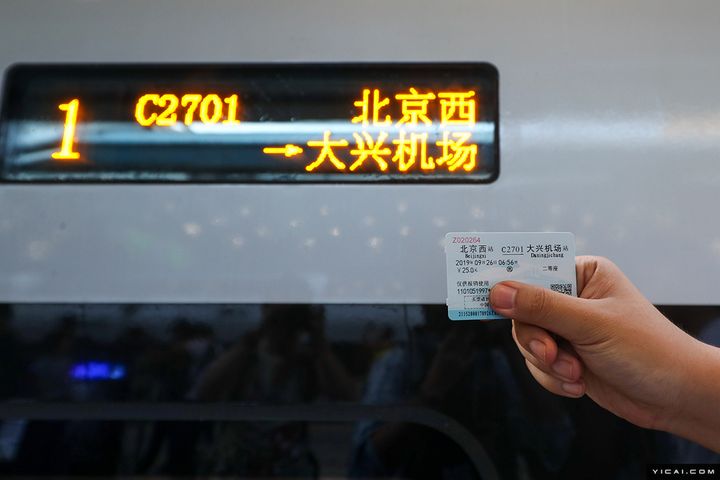 The rail administration will deploy 12 pairs of Fuxing electric multiple unit trains to make the runs. The photo shows a passenger in front of the C2701 train with a ticket from Beijing West to Daxing Airport in hand.
Editor: Ben Armour