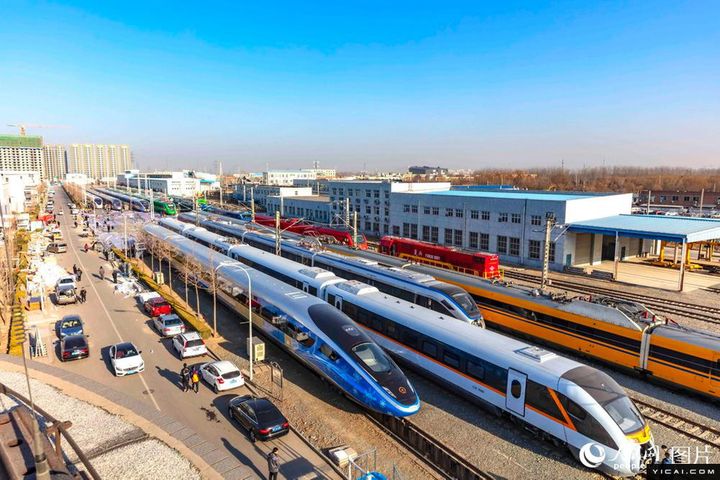 The China Railway Science and Technology Innovation Achievement Exhibition opened at the Beijing National Railway Test Center on Dec. 22, displaying many advanced railway technologies and equipment independently developed by the country. Several new 'Fuxing' (Renaissance) high-speed train models debuted there.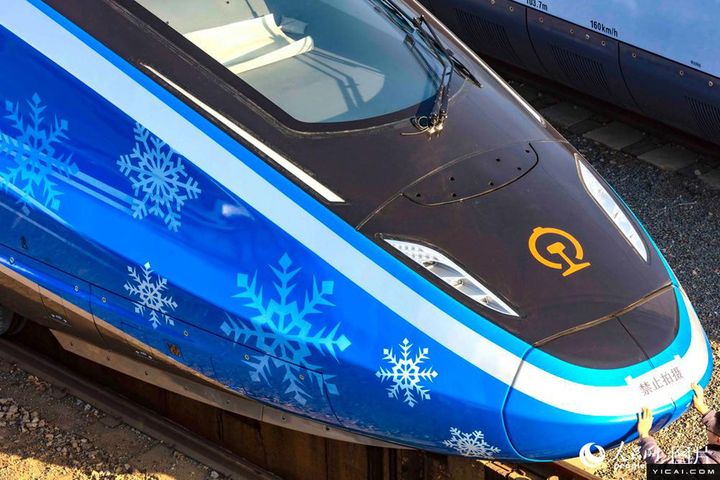 The Fuxing smart high-speed train will ply the rail line from Beijing to Zhangjiakou in northern China's Hebei province -- the main venue of the 2022 Winter Olympics -- with a designed life of 30 years or 15 million kilometers, seating for 576 riders (standard configuration) or 561 passengers (Olympic configuration), and a maximum speed of 350 kilometers per hour.
Taking conditions of extreme cold in the area into account, this smart high-speed train is better adapted to winter than existing trains and has also been tested for autonomous driving. It can realize such functions as automatic starting and automatic door opening to reduce driver labor intensity, saving 10 percent of water and cutting energy consumption by 7 percent.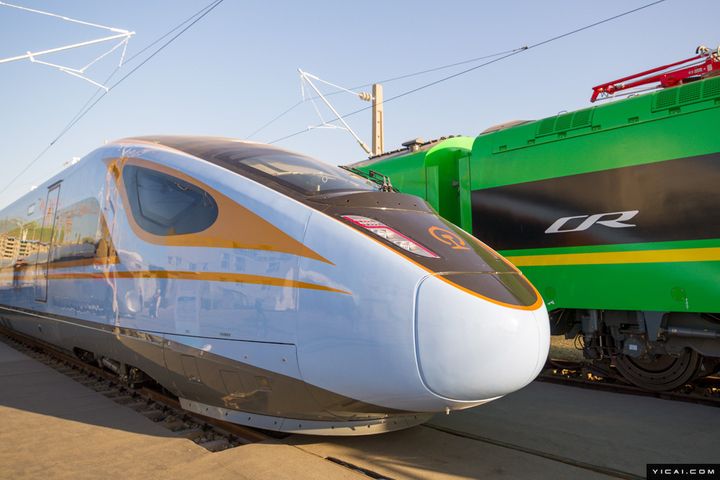 The CR300BF Fuxing train runs at 250 kilometers per hour, and the prototype now under development comprises eight cabins. Because it omits business seats it accommodates 613 passenger, 37 more than 350 kilometer-per-hour trains. The prototype is now undergoing testing.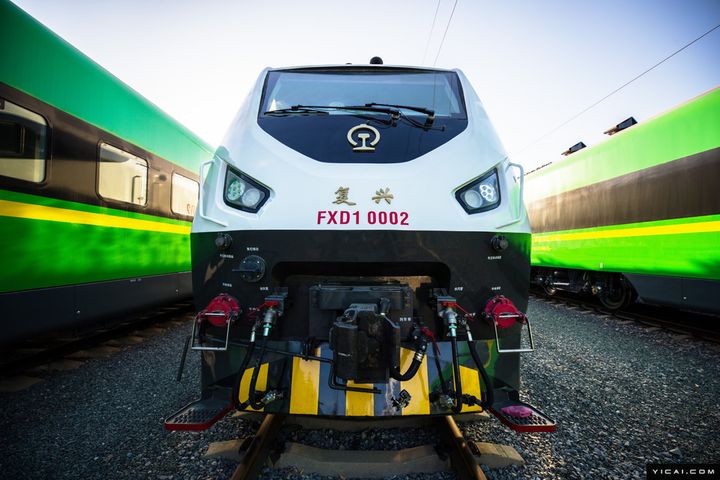 The CJ5 hybrid electric train presents an almost bug-like appearance.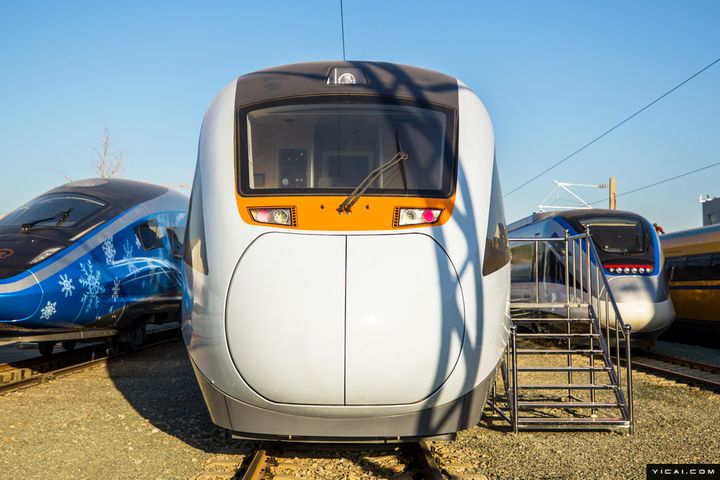 The FXD1 30-ton axle load-alternating current-drive electric locomotive seems poised to spring into life.