(Yicai Global) Feb. 28 – Below are images of some of the Chinese manufacturers that have resumed production in order to fulfill orders despite the ongoing Covid-19 outbreak.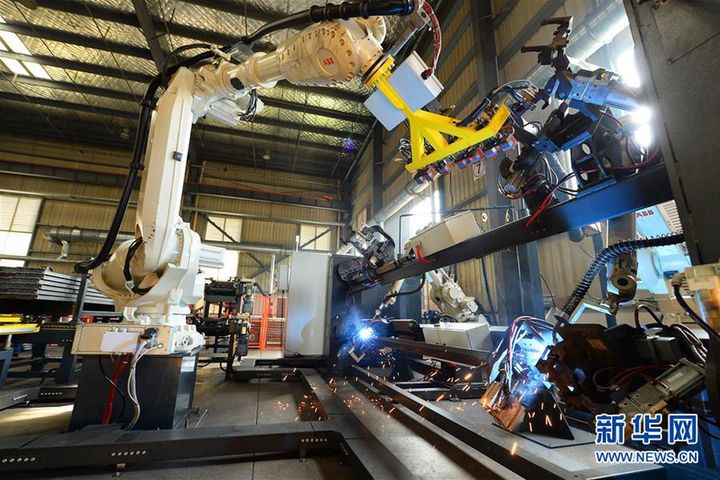 An automated welding robot at logistics equipment plant in Suzhou, Jiangsu province, on Feb. 27.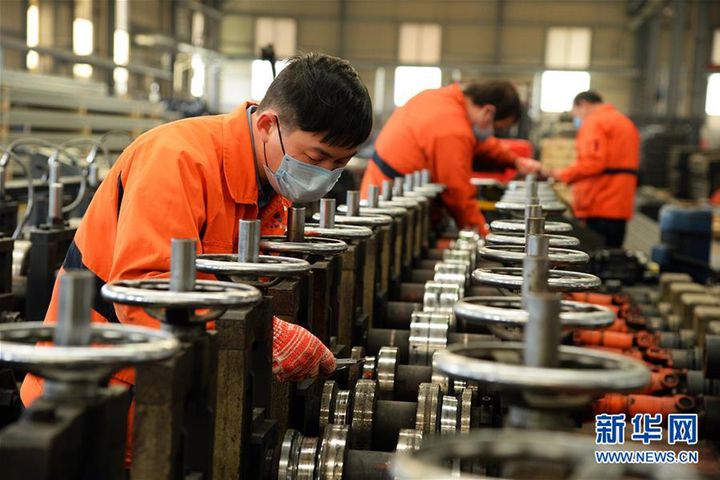 Technicians at the same plant are adjusting the accuracy of the rolling mills.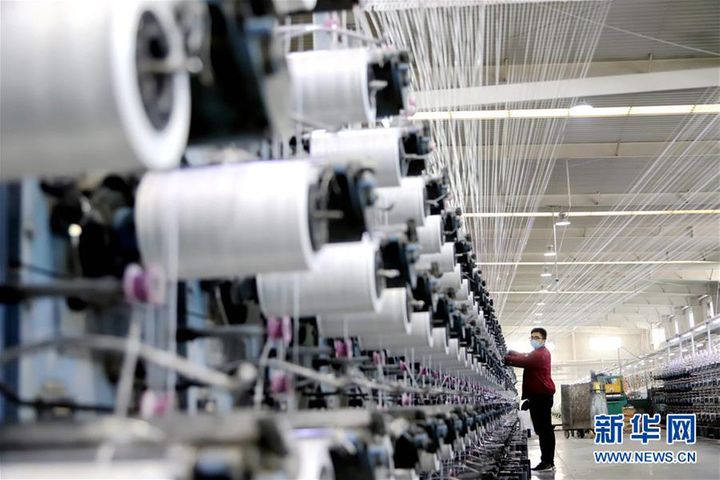 An employee on the production line of a tarpaulin factory in Qingdao, Shandong province, on Feb. 26.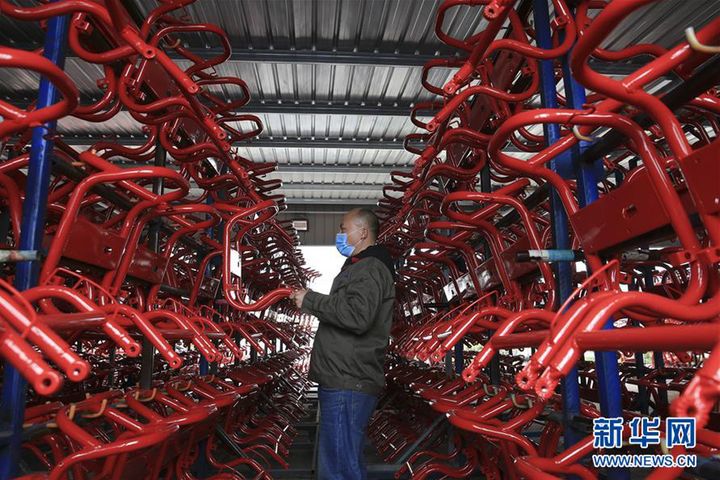 A worker at a Chongqing-based company inspects high-pressure washer parts in a warehouse on Feb. 25.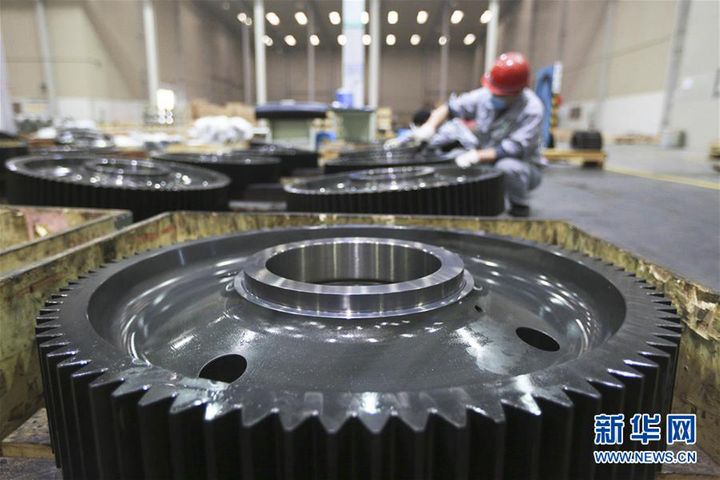 Staff at the company in Chongqing check the quality of gears ready for export.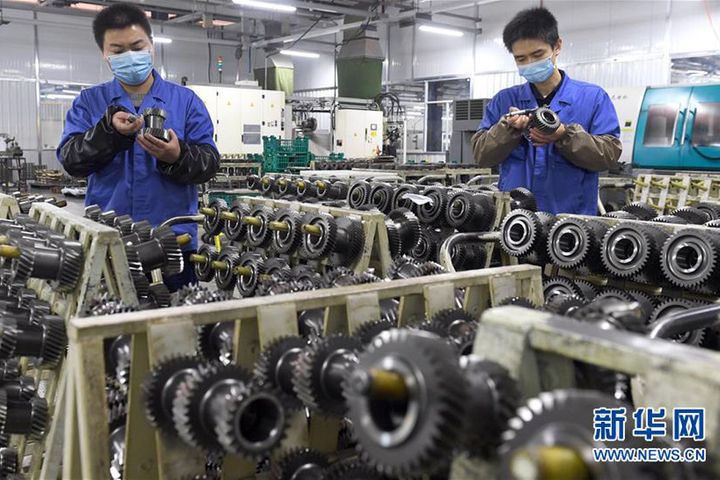 Quality inspectors at a machinery manufacturer in Lu'an, Anhui province, check gears made for cars on Feb. 26 before they are packed and shipped off.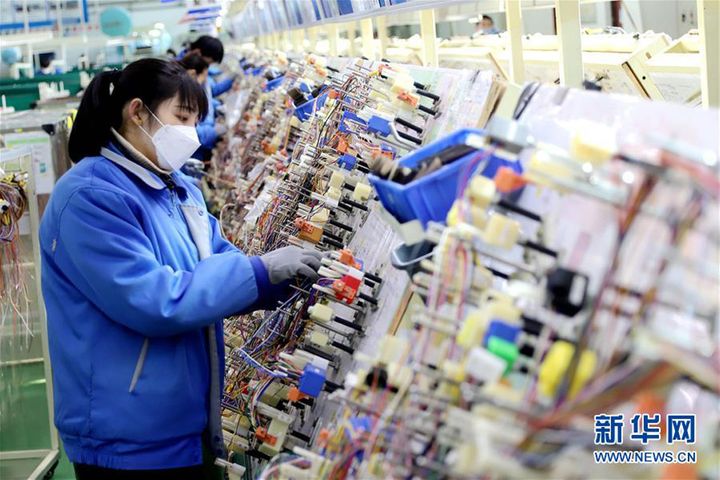 Workers at a firm in Qingdao make car wiring harnesses on Feb. 26.
Editor: Dou Shicong