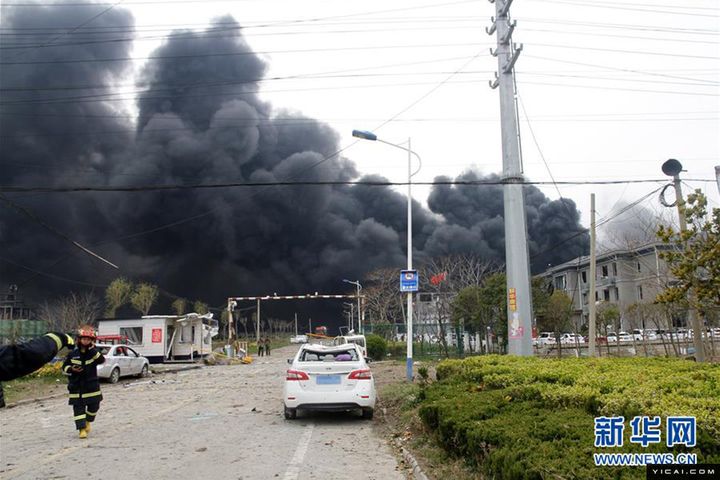 The blast happened at Tianjiayi Chemical in Yancheng, eastern Jiangsu province yesterday. The death toll has reached 47 with 90 seriously injured, as of 5.00 p.m. today. Some 640 people have been treated locally.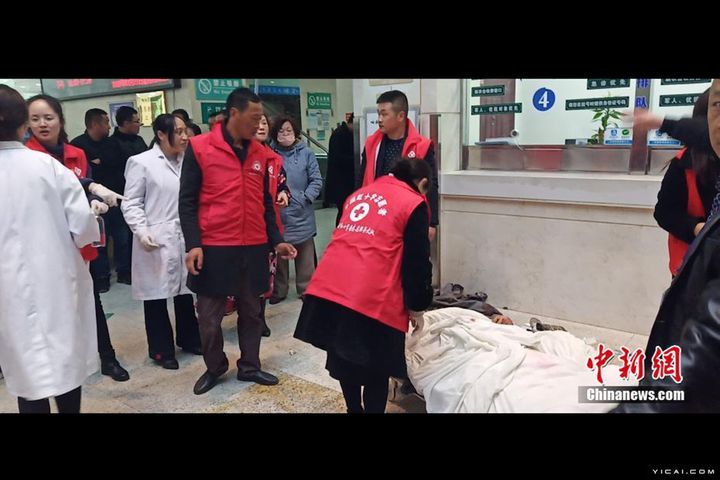 The firm's General Manager surnamed Zhang was injured in the accident and received medical treatment, while relevant staff have been working with local authorities all day.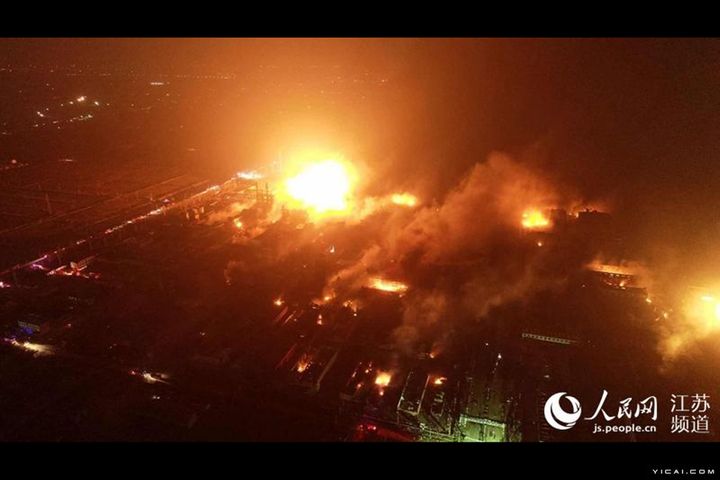 An aerial view of the blast site.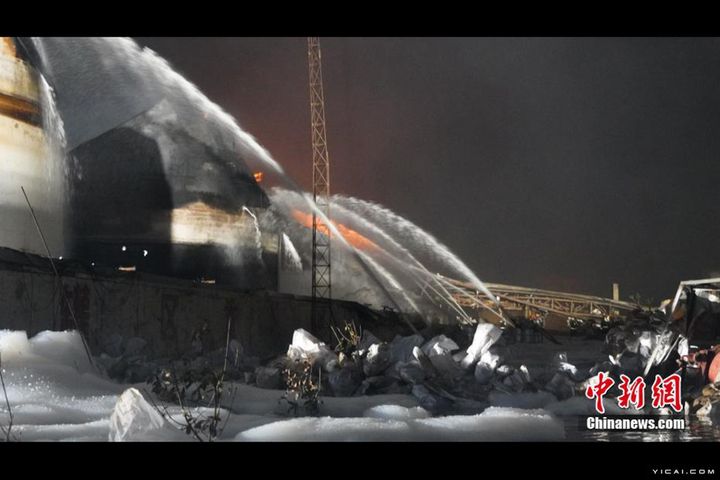 Firefighters putting out fires at the scene of the accident yesterday.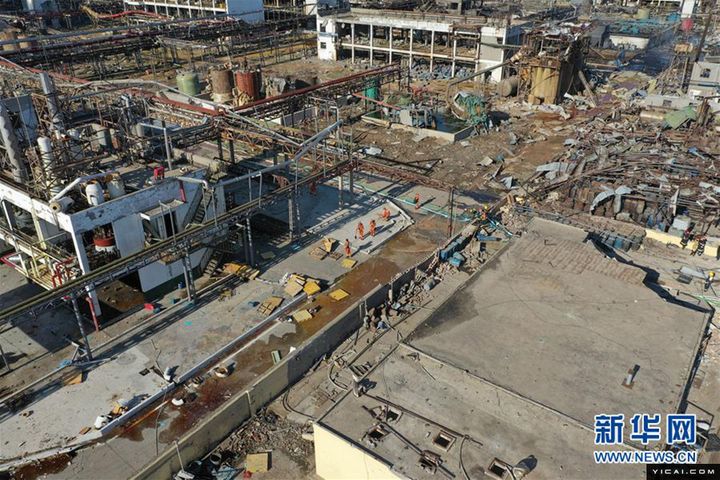 Firefighters searching for and rescuing victims at the plant.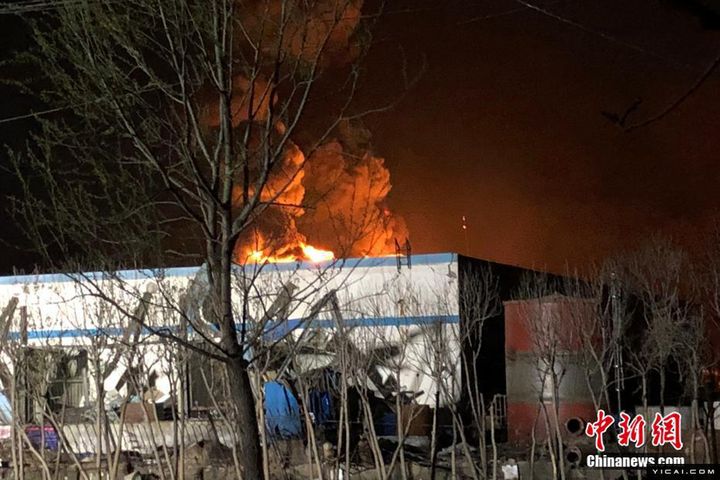 Fires rages up to 200 meters from the site.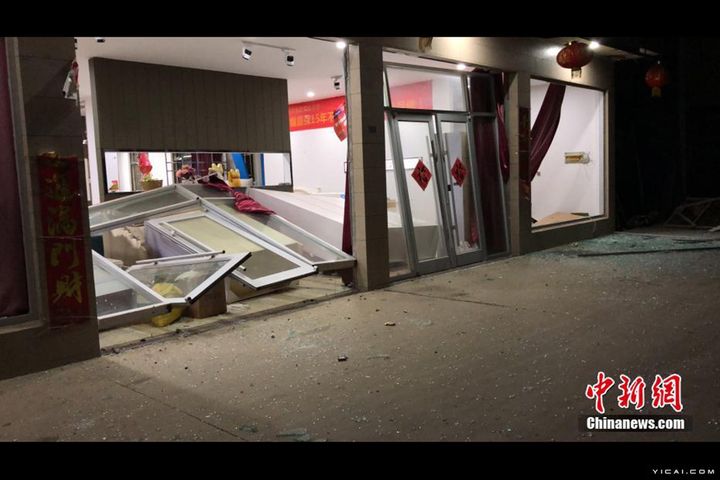 Buildings around the site are badly damaged.