(Yicai Global) Jan. 21 -- Facial masks are a hot-selling product in China as a number of cities have confirmed cases of the new coronavirus-related pneumonia, which first appeared in Wuhan, the capital of central Hubei province. Many vendors of medical and high-protection masks have run out of stock ahead of the Lunar New Year.
An empty shelf for medical masks in a downtown Shanghai drugstore.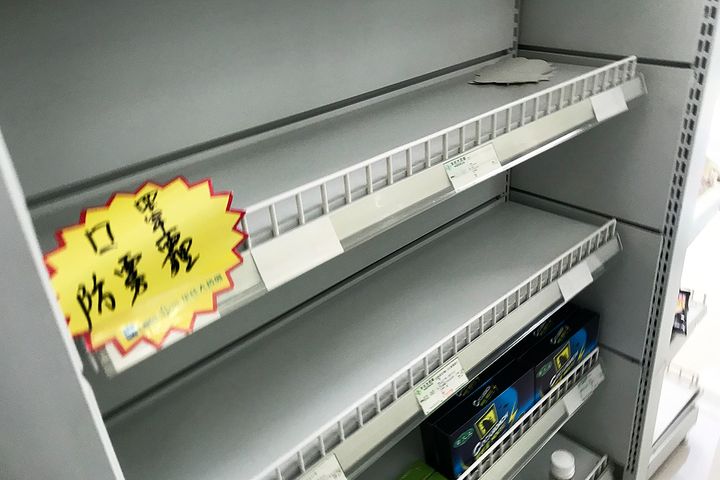 Empty boxes of medical masks in a drugstore in downtown Beijing.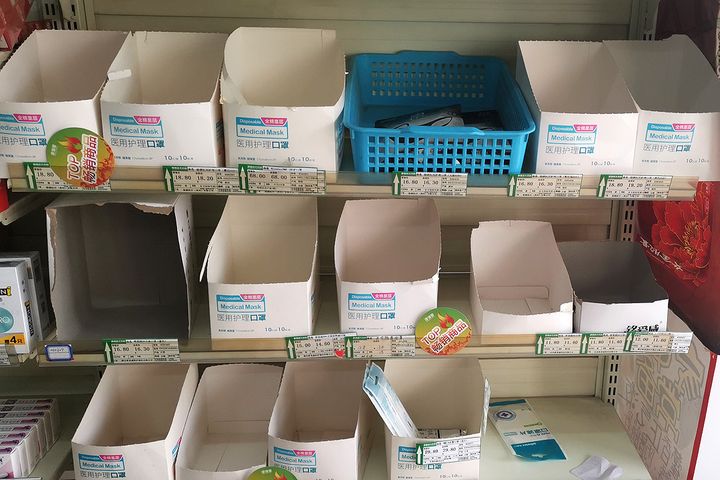 A person takes a nursing mask from a rack at a Shanghai drugstore. An increasing number of people have been buying them since yesterday, and the store will soon run out of stock, a staffer said.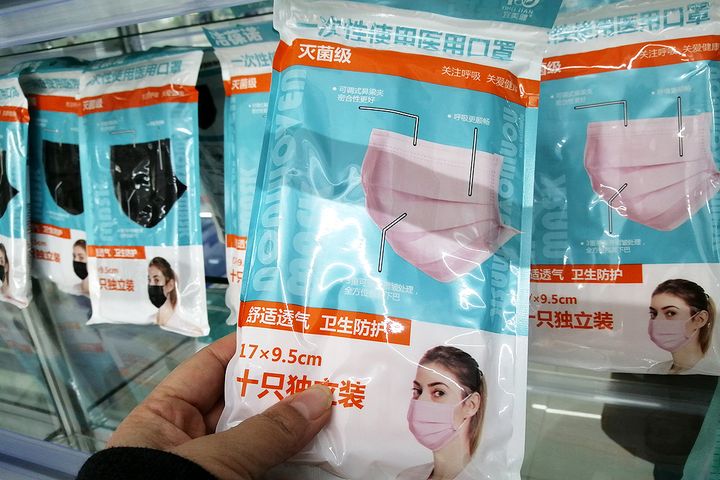 Many kinds of masks have sold out on 3M's official flagship store on Tmall. Priced at up to CNY11 (USD1.60) each, the 3M industrial mask KN95 is out of stock along with 3M children's masks. Stocks of 3M wind- and pollen-proof masks and 3M Nexcare products with a lower protection level have also dried up.
The 3M mask store, directly run by JD.Com, indicates that many types are out of stock. A large number of stores on e-commerce platforms that have masks in their inventory have postponed the delivery date until after the Spring Festival holiday.
Surgical masks recommended by health authorities are also selling like hot cakes on online and they too are running out.
Shares of Blue Sail Medical [SHE:002382], a protective medical equipment maker, have risen significantly in the last two trading days following several sessions of decline. At one point today, its stock price was up 10 percent.
Editor: Peter Thomas