(Yicai Global) April 8 -- Wuhan, the early epicenter of the Covid-19 pandemic, has ended its more than two-month-long period of travel restrictions today to allow trains and flights to connect the city with the world again.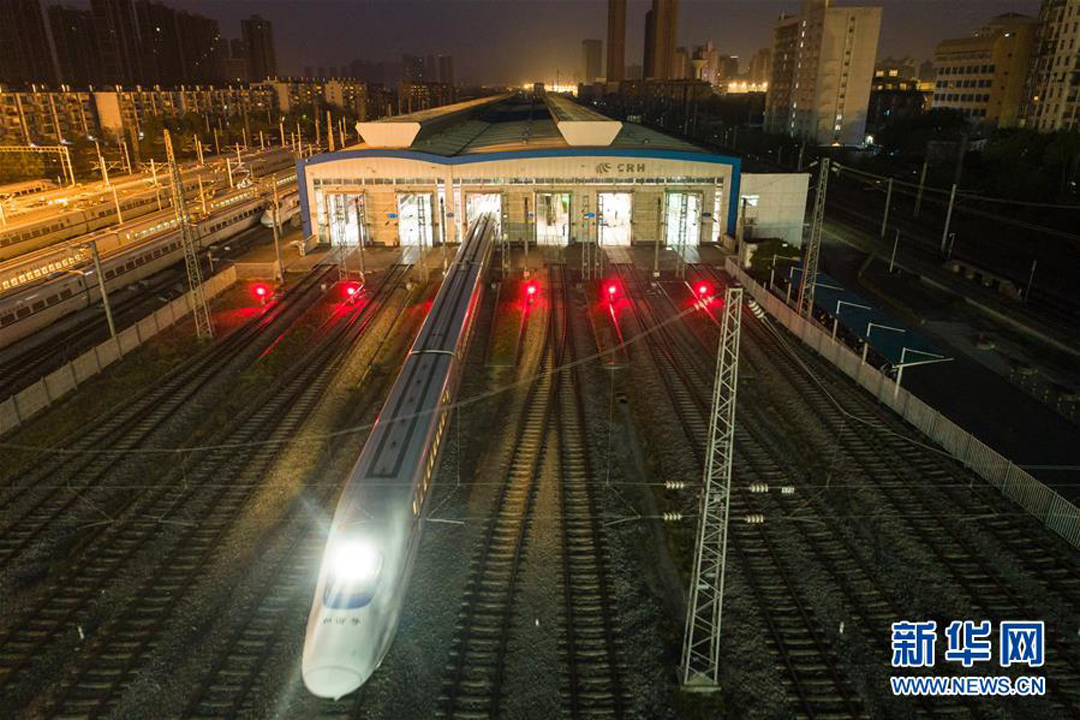 A train to Hubei province's Jingzhou was about to depart from Wuhan's Hankourailwaystation, one of the central Chinese city's three railway transport hubs. This was the first train to another city in the same province.
A railway staff member was waving goodbye as another train was about to leave for southern China's Nanning, the first of its kind to go beyond provincial borders.
Passengers had prepared for the long journey by wearing rain jackets and face masks.
The train successfully started its more than 1,000-kilometer journey to Nanning.
Editor: Emmi Laine