(Yicai Global) Aug. 20 -- China's third centralized medicine procurement program opened for bidding in Shanghai today. A total of 194 pharmaceutical companies are competing fiercely to list their 56 drug varieties, the total sales of which were about CNY44 billion (USD6.4 billion) last year.
The government launched its Healthy China 2030 Plan in 2016 to achieve price cuts of pharmaceuticals through economy-of-scale buying to bring down the price of generics and enhance the security of the country's drug supply, and the centralized medicine procurement is now a cornerstone of this initiative.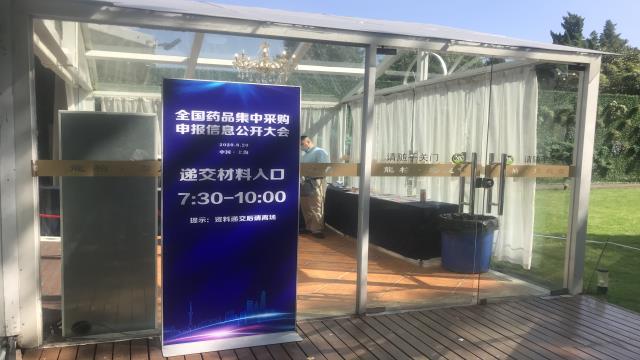 The office for centralized medicine procurement received applications from 7.30 a.m. to 10.00 a.m. today.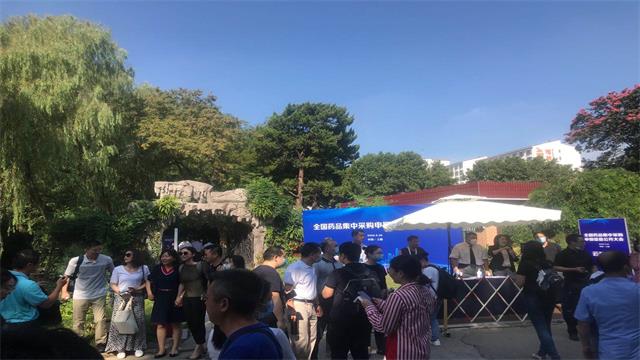 Many companies not participating in the procurement have attended anyway, either as onlookers or to chat with others.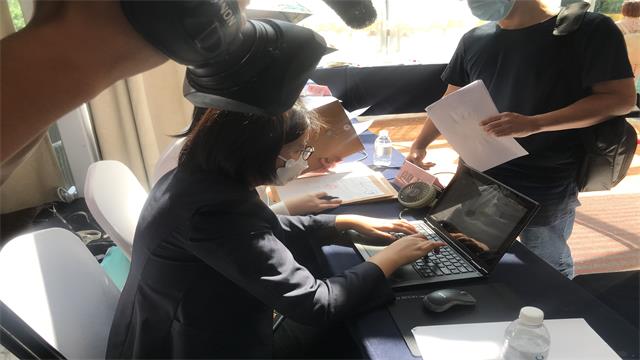 Staffers with the procurement office record the price information and collect documents of companies submitting applications.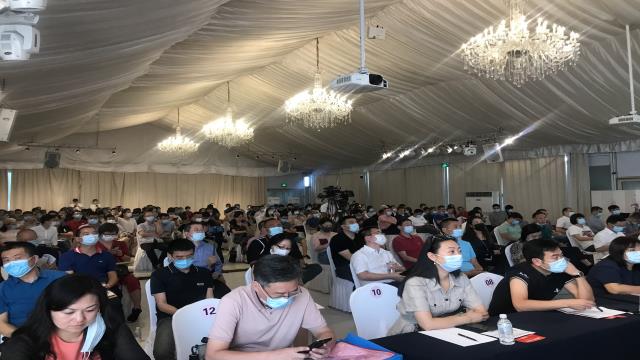 The organizer started to announce bidders' information at 10.00 a.m. Each company taking part can only enter the full-to-capacity venue with an admission ticket. Prices stated by various firms appear on a big screen one after another. The quotes of the 194 companies of 56 different types go ever lower as the event stretches on.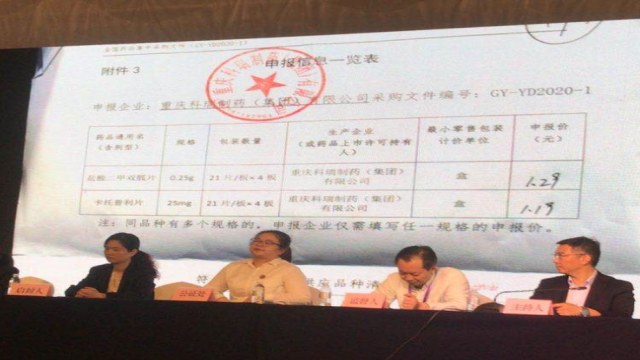 The most intensely competitive product may be the first-line hypoglycemic drug metformin, with 30 companies entered in its bidding. Chongqing Kerui Pharmaceutical lowballed its offering at CNY0.1535 (2 US cents) per tablet for the 0.25-gram specification of the oral regular-release dosage form of metformin in the lowest quote among its many peers present.
Editor: Ben Armour
Photo Creditors: Lv Jingyu, Lin Zhiying