(Yicai Global) April 29 -- China successfully launched the first module of its planned orbiting space station today.
The rocket carrying the Tianhe core module, which can support the long stay of three taikonauts in space, blasted off from the Wenchang Space Launch Center in southern Hainan province at 11.22 a.m. local time.
China will carry out 11 missions this year and next to complete the in-orbit construction of the country's first manned space station, which has a designed lifespan of 10 years and will be able to handle large-scale space tests.
The Tianhe module has a total length of 16.6 meters, a maximum diameter of 4.2 meters and a takeoff mass of 22.5 tons.
The carrier rocket's thrusters ignite.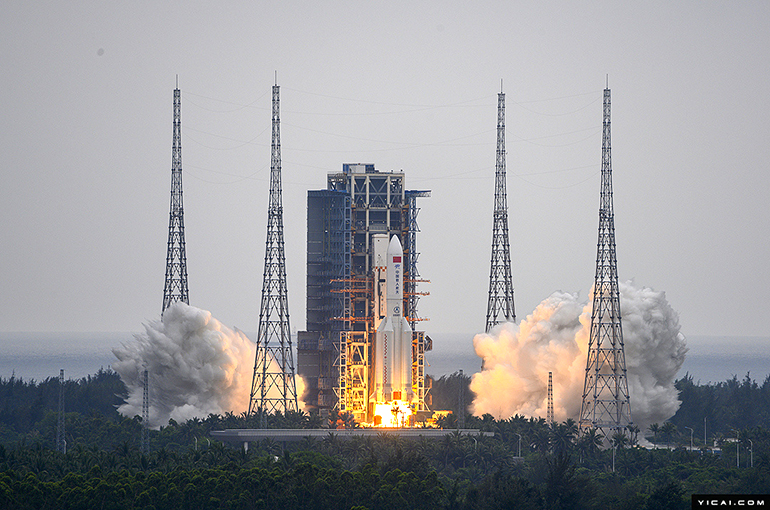 The rocket lifts off from Wenchang Space Launch Center.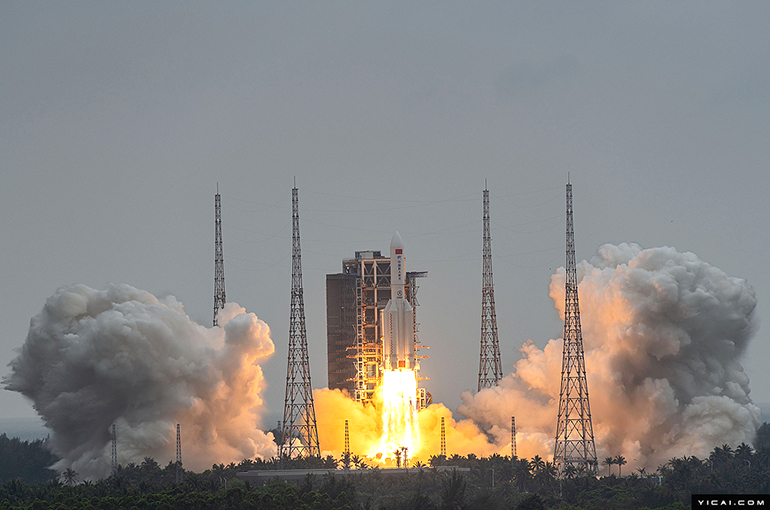 The rocket heads into space.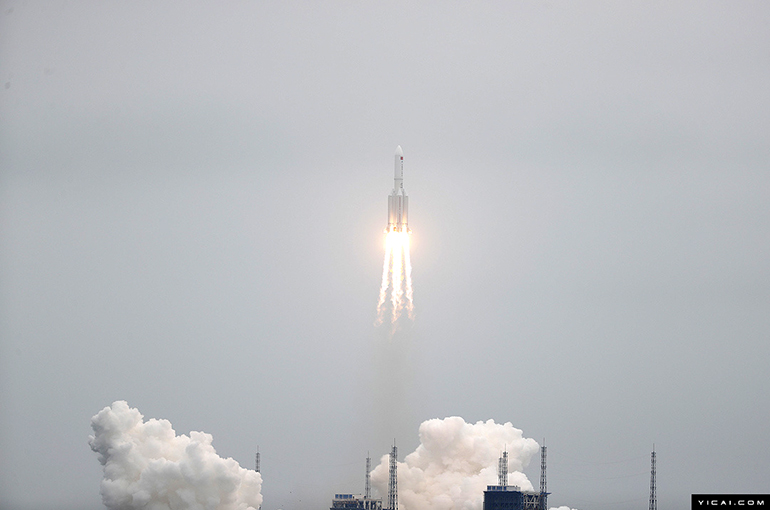 Editors: Tang Shihua, Peter Thomas