(Yicai Global) Dec. 5 -- Three Chinese astronauts have safely arrived back on Earth after successfully completing a six-month mission in outer space to finish the in-orbit assembly of China's Tiangong space station, which will serve as a national space laboratory.
The Shenzhou 14 spacecraft carrying Chen Dong, Liu Yang and Cai Xuzhe reentered the Earth's atmosphere yesterday and touched ground at the Dongfeng Landing Pad in the Gobi desert in northern Inner Mongolia Autonomous Region. They have now flown to Beijing for a thorough health check followed by a period of rest.
During their six months in space, the three astronauts accomplished the successful docking of the Wentian and Mengtian lab modules onto the main core Tianhe module. They are the first outer space dockings between two spacecrafts that weigh more than 20 tons and mark the first time that spacecrafts have joined in orbit with astronauts on board.
The lab will be used for space medicine, space life sciences and biotechnology, microgravity fluid physics and combustion science, space material sciences, microgravity basic physics as well as new technology scientific experiments, experts told Yicai Global earlier.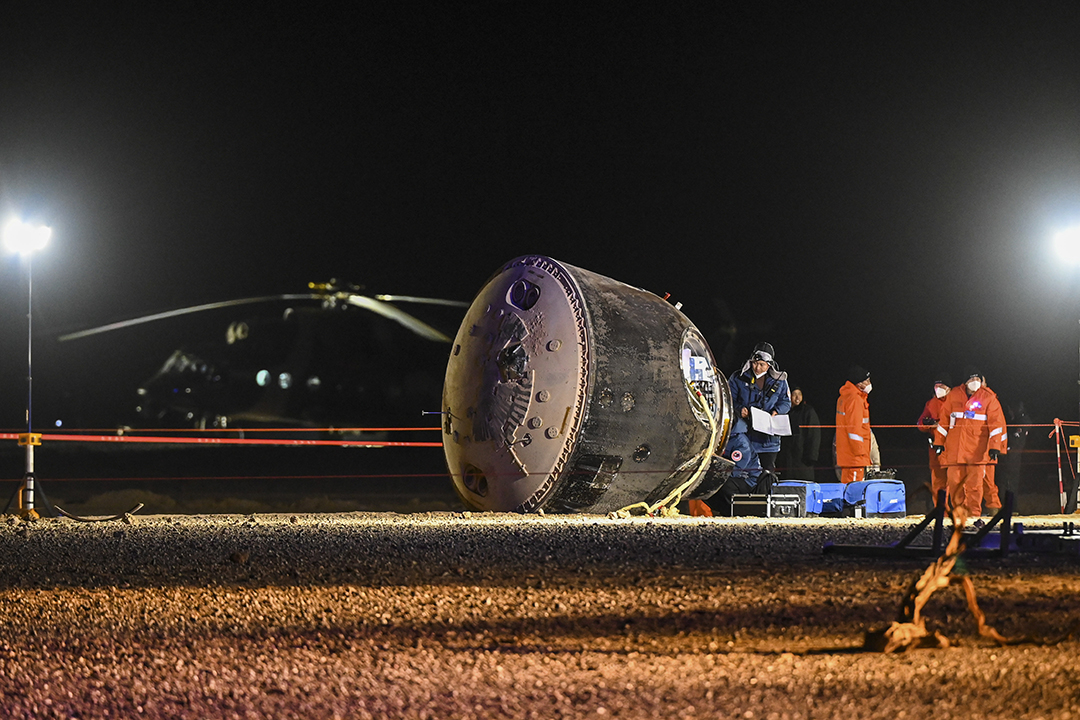 The re-entry capsule lies on the tarmac at the Dongfeng Landing Pad. This is the first crewed spaceflight used during the construction of the space station.
All three astronauts smile broadly on arriving back on earth. All are in good health.
The astronauts are welcomed by officials as they arrive back in Beijing early this morning to undergo a thorough medical examination followed by rest.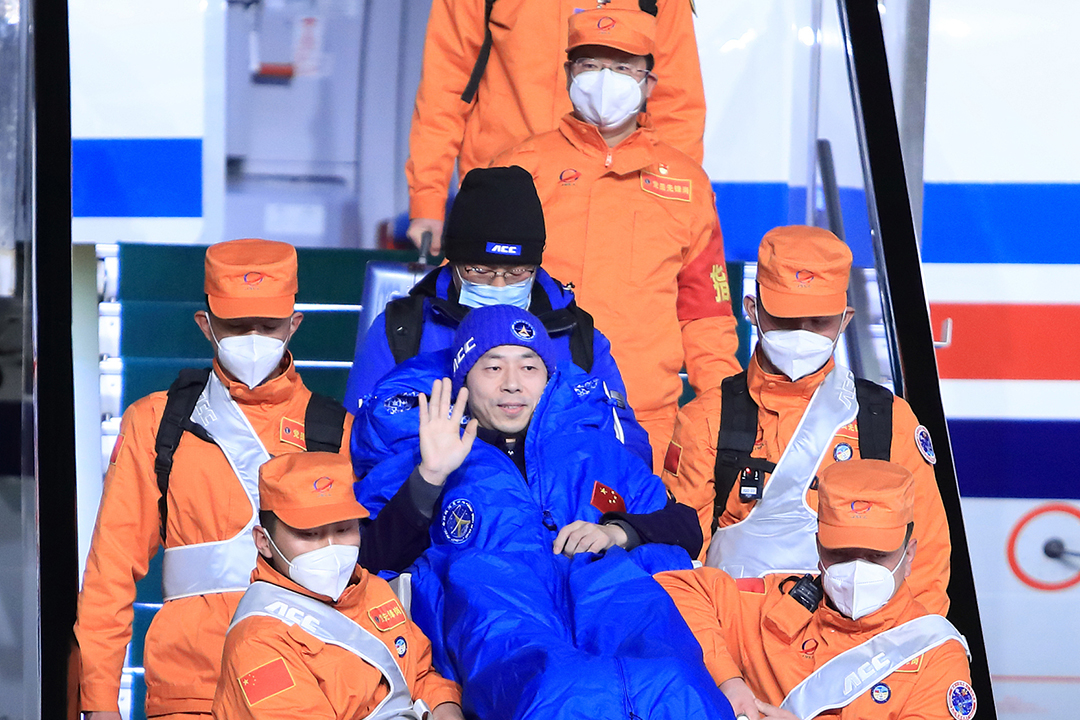 Liu Yang waves as she is assisted out of the plane by medical staff.
Editors: Dou Shicong, Kim Taylor