(Yicai) Oct. 23 -- Morocco, a country in North Africa that joined China's Belt and Road Initiative in January last year, has become a popular investment destination for Chinese companies.
Qingdao Sentury Tire will invest nearly USD300 million to set up a production base in Tangier, a port city in northern Morocco, with a goal of an annual output of 12 million tires, Yicai found.
The administrative efficiency of Morocco's investment promotion department, the skills and quality of the industrial workers, and eagerness of Moroccans to improve their living standards were all better than expected, said Sentury Tire Chairman Qin Long.
"I wish we'd known this place earlier, then we might have directly moved the second phase of our Thai factory here," Qin said.
Morocco's strategic location as a gateway to both Africa and Europe make it an attractive destination for Chinese firms looking to expand in these markets, and they have shown much interest in investing in the country, particularly in sectors such as infrastructure, energy, and manufacturing.
Despite the challenges of language, culture, and social customs, Guangzhou Romantic Leatherware has built a new factory in Morocco after making various inspections, Luo Yu, head of the company, said to Yicai.
It only takes three days to deliver goods from Morocco to a key client in Porto, Portugal, Luo pointed out. Furthermore, the two countries are in the same time zone, greatly improving the communication efficiency, he added.
Morocco is one of the few countries in the world that has signed free trade agreements with the European Union and the United States, so most of its products can enter the two markets with zero tariffs, said Yan Bin, general manager of the Moroccan arm of China Road and Bridge.
"Chinese companies face stiff competition at home," said Nasser Bouchiba, president of the Africa-China Cooperation Association for Development. "But it will be easier for them to succeed in Morocco with some localization and a good coordination mechanism."
However, many representatives of Chinese firms warned of the challenges for investment and operations in Morocco due to the different language, culture, and social customs.
Morocco will continue to open its economy to the world, stress the significance of the BRI to its economic development, and welcome Chinese firms to invest, a Moroccan trade representative said to Yicai at the World Bank Group and International Monetary Fund annual meeting in Marrakech earlier this month.
Morocco is optimistic about the prospects of bi-lateral economic and trade cooperation with China, the person added.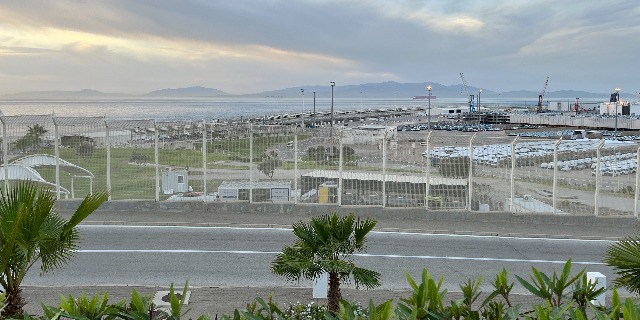 Tanger Med, a global port complex located opposite Tarifa in Spain across the Strait of Gibraltar.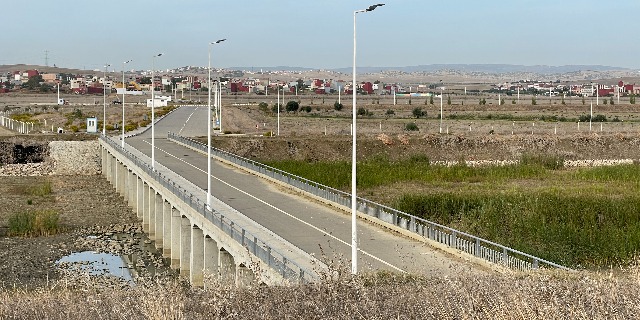 Tangier Science and Technology City, the location of Sentury Tire's Morrocan base.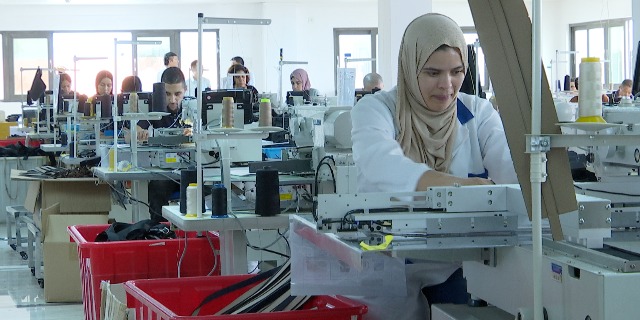 Workers at Romantic Leatherware's factory in Morocco.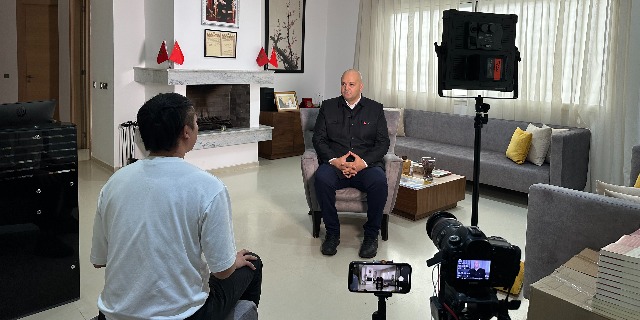 Bouchiba speaking with Yicai's reporter.
Editor: Martin Kadiev