(Yicai Global) May 25 -- With the Covid-19 outbreak under control in Shanghai, medical teams that rushed to help the city from all over China are now returning home.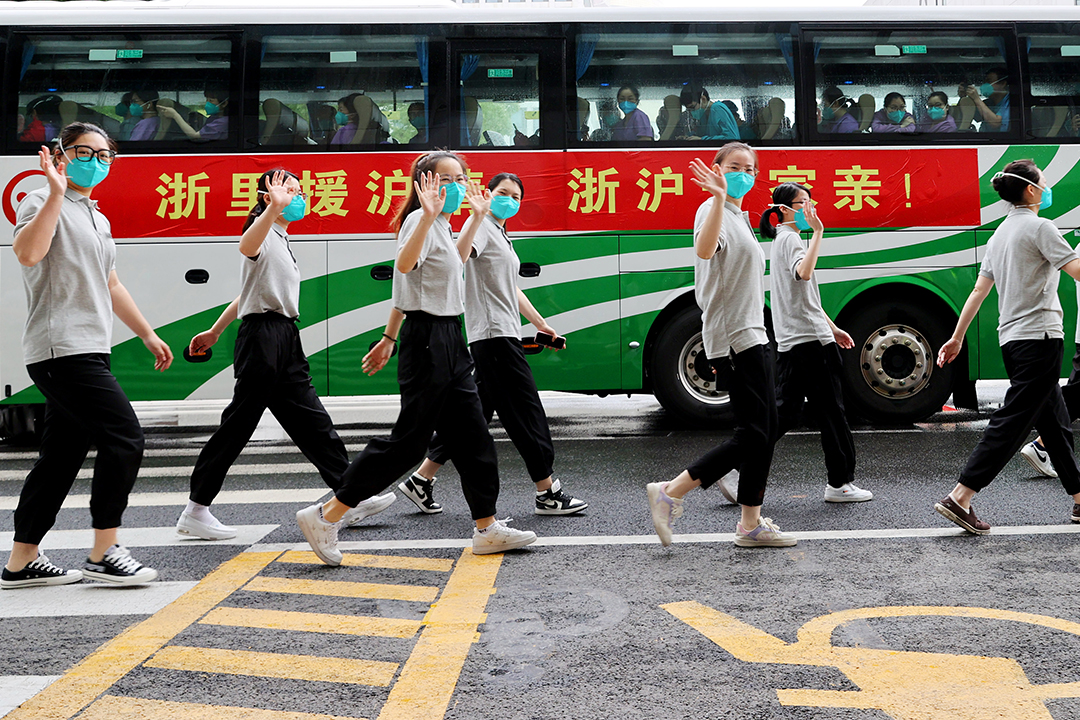 A medical team from neighboring Zhejiang province boards buses that will take them home.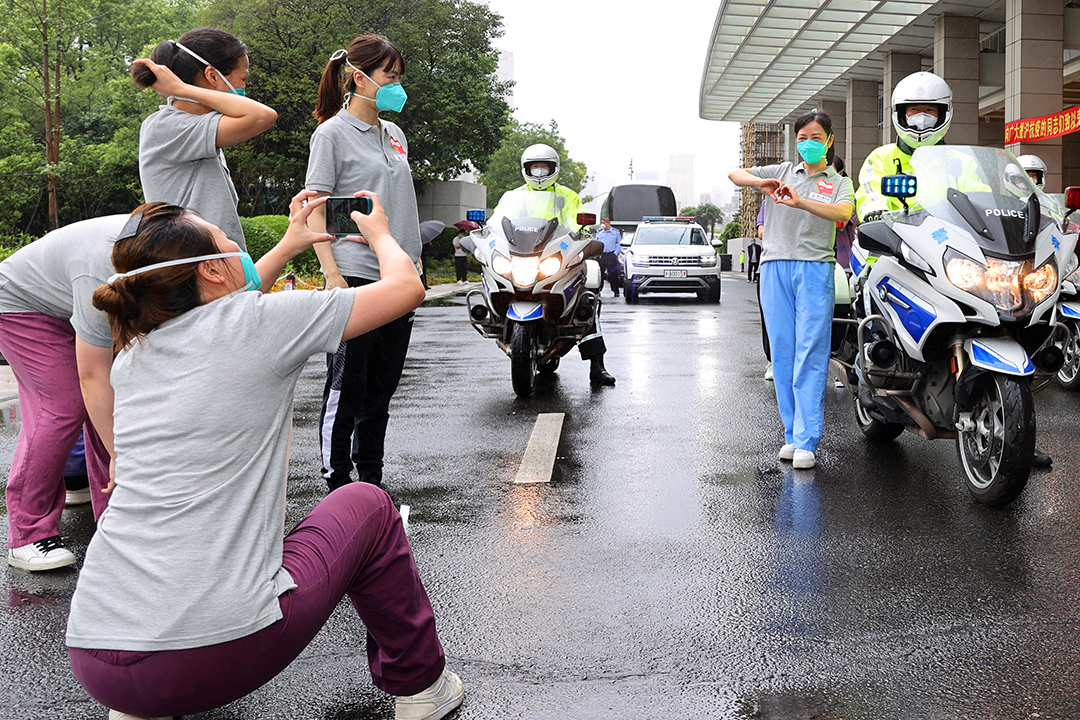 Zhejiang medics take photos with Shanghai motorcycle police.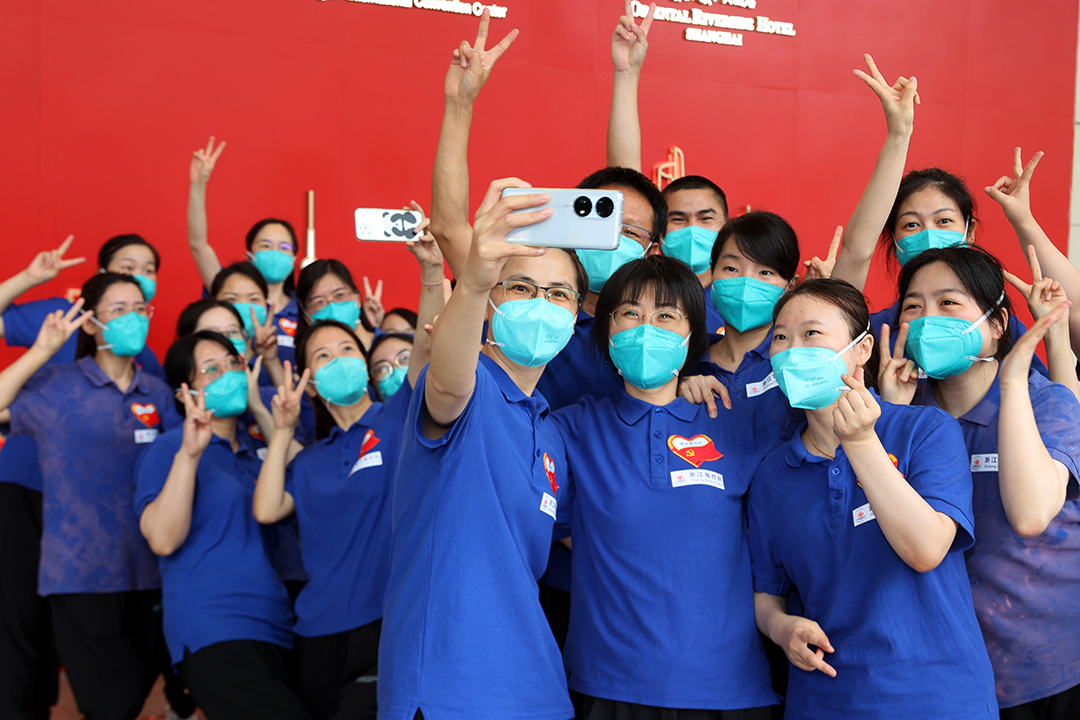 A team sent to Shanghai's Pudong New Area from Zhejiang snaps a group selfie.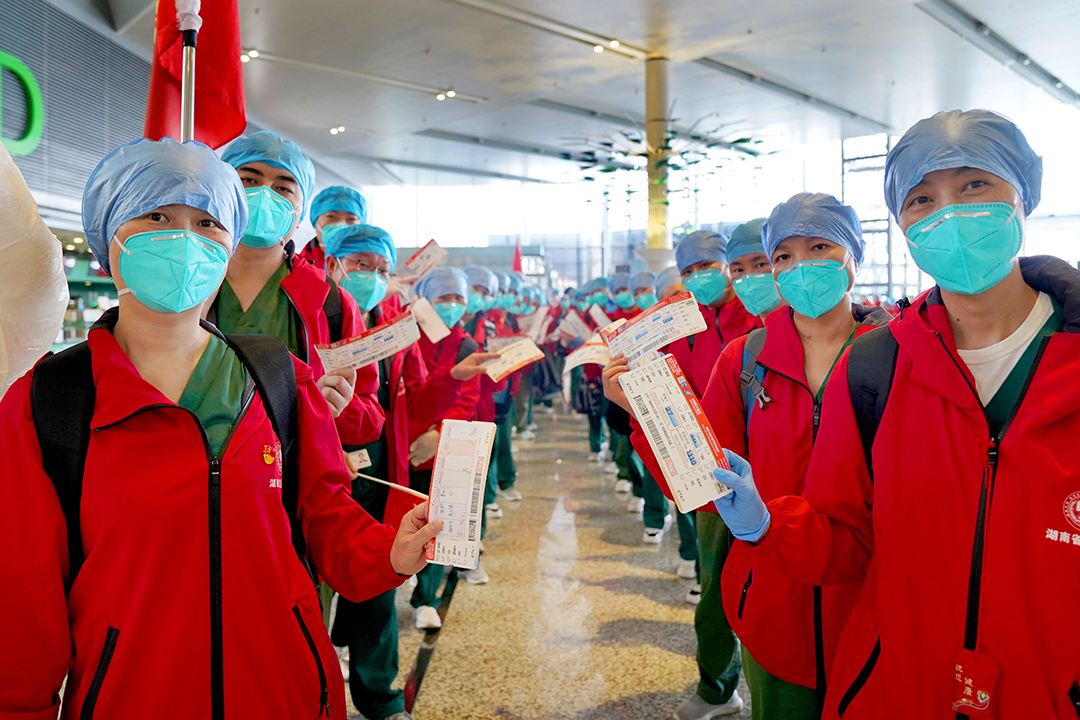 A large team from Hunan province poses for a last photo before boarding a plane at Shanghai's Hongqiao airport on May 23.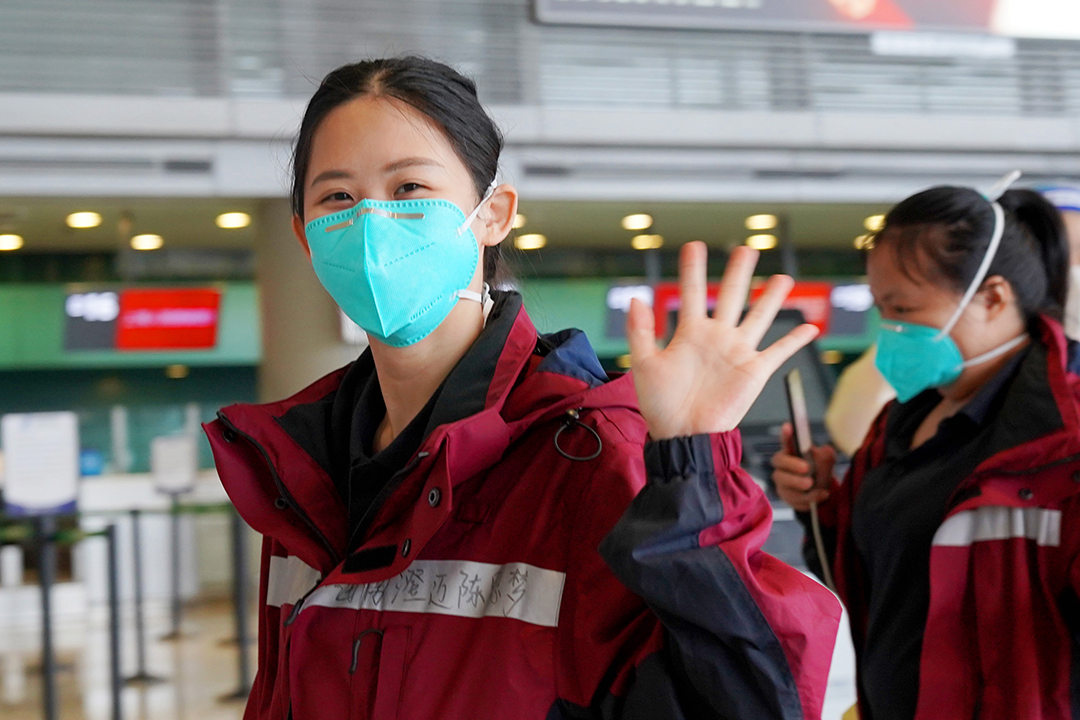 A medical worker from Hainan province waves goodbye at Hongqiao airport on May 23.
Editors: Dou Shicong, Futura Costaglione