(Yicai Global) Jan. 5 -- Community hospitals in Shanghai are raising their capacity to receive more patients with fevers and give timely medical treatment to people with severe Covid-19 symptoms.
The number of oxygen inhaler and intravenous drip facilities, fever rooms, beds, electrocardiograph monitors, and Covid-19 drugs in the city's community-level healthcare centers has been increasing since last month.
Several elderly people receive oxygen in a room where patients get intravenous drips at Xietu sub-district's community health center.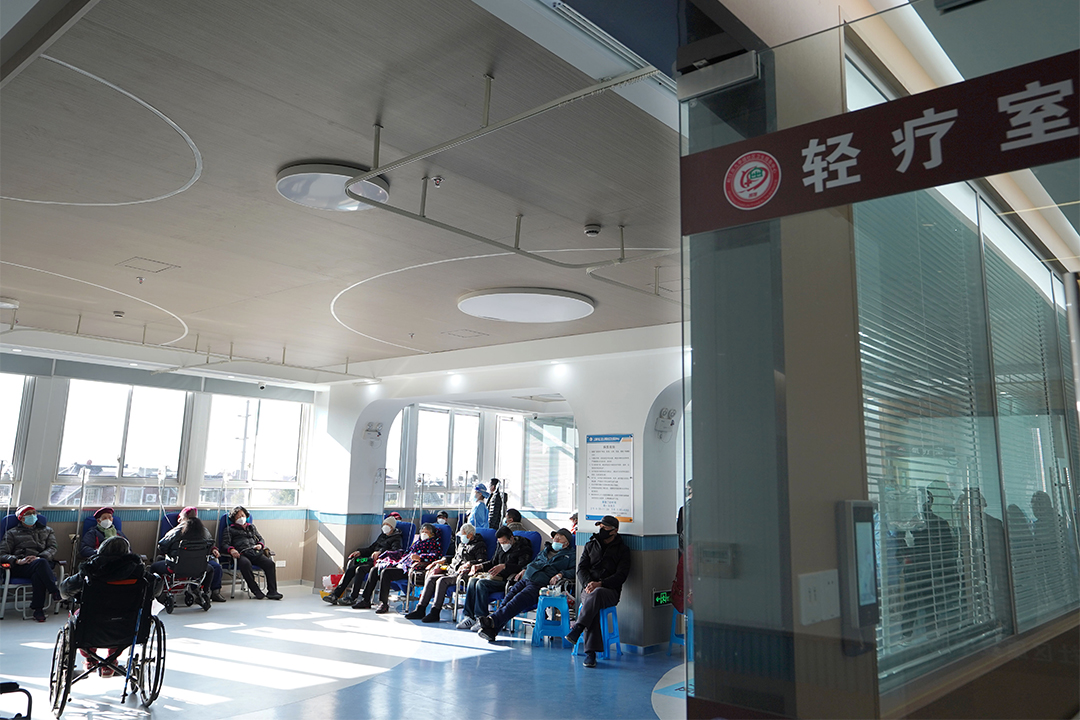 Patients with mild Covid-19 symptoms receive treatment at the Jiuting Town Community Health Service Center in Shanghai's Songjiang district.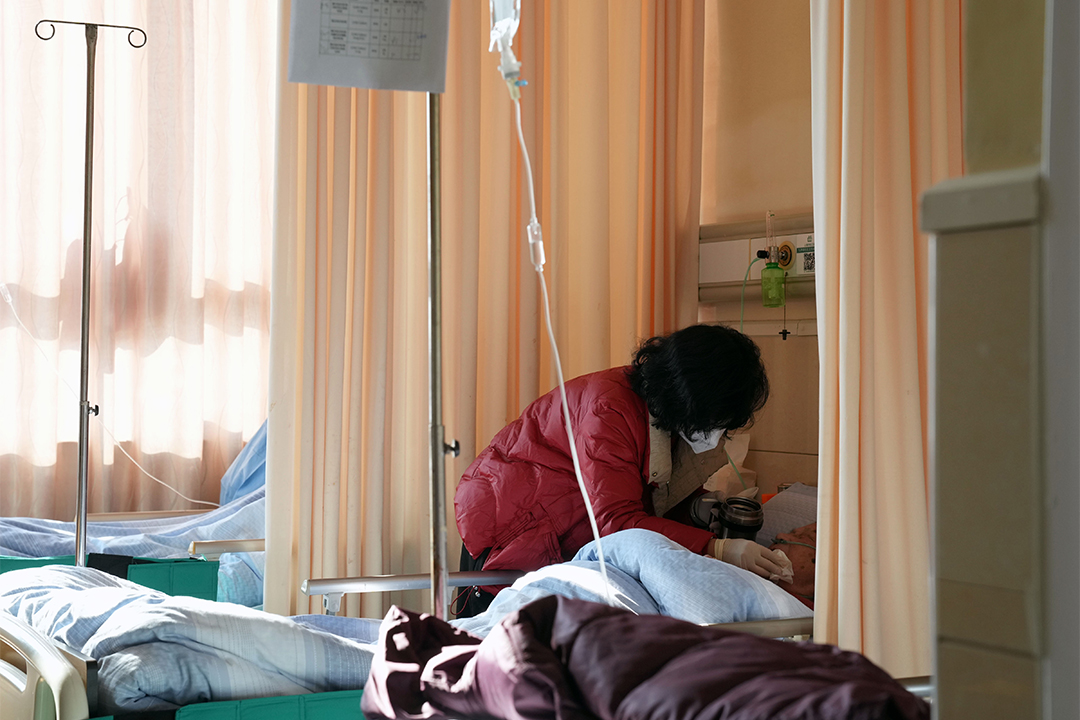 A relative cares for an elderly family member in the inpatients ward of Jiuting town's community hospital.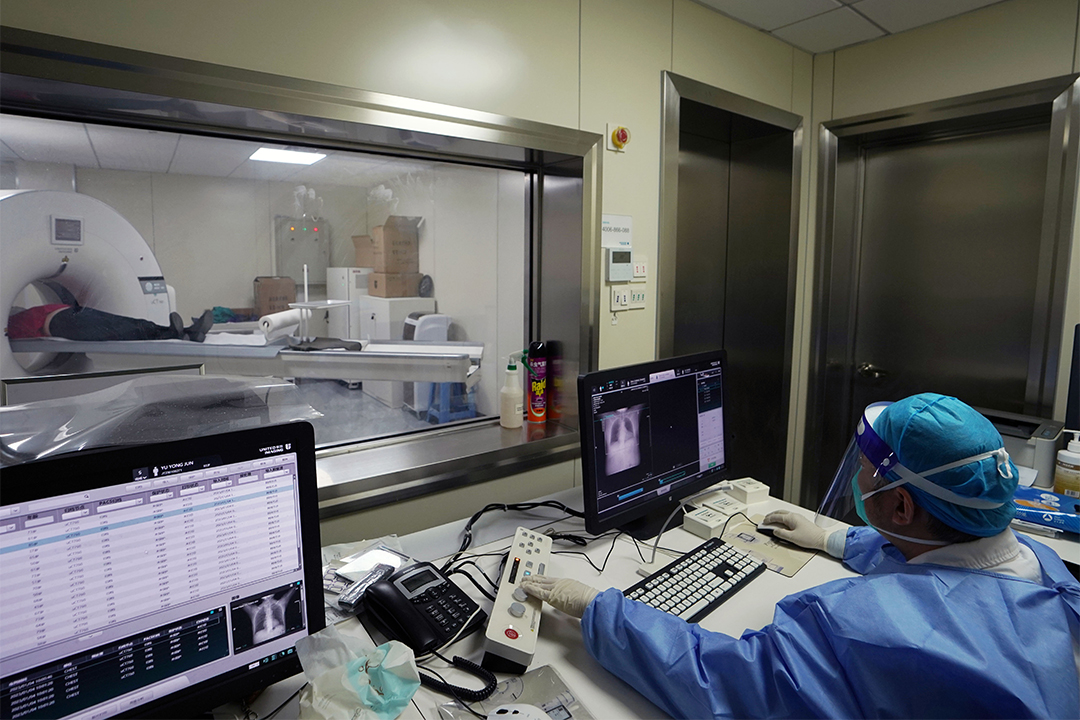 Doctors at Jiuting Town Community Healthcare Service Center use computed tomography to scan a patient's lungs.
A medical worker in the community hospital of Xietu sub-district fills oxygen bags.
Editors: Tang Shihua, Futura Costaglione