(Yicai Global) Nov. 10 -- Sanofi, one of the world's top healthcare companies, was among the first multinational medicine makers to set foot in China when it set up a local office in 1982. The French company now has about 9,500 employees in China and is one of the fastest-growing of its kind in the country.
At the first ever China International Import Expo, a six-day event in Shanghai that closed today, the firm displays Sanofi's new products, new health solutions and new projects in pharmaceuticals, vaccines and consumer health. Its booth with a unique four-leaf clover shape has attracted a large number of visitors.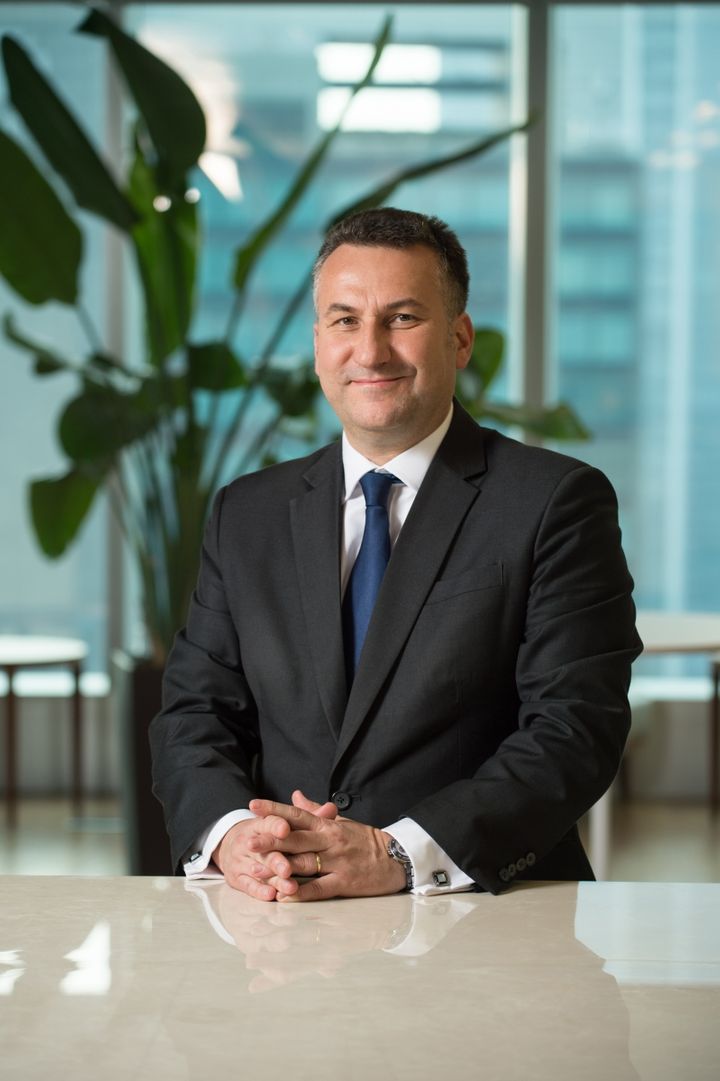 Jean-Christophe Pointeau, Country Chair of Sanofi Chinasaid that as one of the first multinational pharmaceutical companies with a presence in China, Sanofi is honored to participate in the first CIIE on the occasion of the 40th anniversary of China's reform and opening up.
"We will gear up the introduction of innovative drugs and vaccines in China, and catch up with Europe and the United States in the listing schedules to benefit as many Chinese patients as possible," Jean-Christophe Pointneau  told Yicai Global.
Below is a transcript of the entire interview.
Yicai Global: What does Sanofi expect from the first CIIE?
Jean-Christophe Pointneau: CIIE is the first national-level import exhibition. Enterprises from more than 130 countries and regions joint this event. I want to express my eagerness toward the expo in three areas.
First, as chairman of the China Association of Enterprises with Foreign Investment's R&D-based Pharmaceutical Association Committee, I am very glad to see the CIIE medical equipment and healthcare exhibition has attracted so many multinational medicine companies to put on displays.
Secondly, as a member of the Council of China-France Entrepreneurs, which was formed under the witness of Chinese General Secretary Xi Jinping and French President Emmanuel Macron early this year, we hope that as the only healthcare company in the organization we can further China-France economic and trade ties via the Belt and Road Initiative.
Third, as Sanofi China's chairman. Our company was one of the first multinational medicine manufacturers to enter China, and we are very honored to take part in the first China International Import Expo on the 40th anniversary of the Chinese economic reform. The expo is a major step for China to actively open its market to the world and promote economic and trade exchanges between countries. We brought our outstanding research results on this new stage and strengthened our cooperation with Chinese stakeholders to further our commitment to Chinese healthcare demands and play a more active role in China's healthcare industrial ecosystem.
YG: At the import expo, Sanofi exhibited many products and services that are totally new to China, How did preparation go and what are the highlights among your exhibits?
JCP: We are proud to present several innovative products to the audience at the expo based on our company's characteristics, including
- Aubagio, which is a new-generation drug for rare diseases. It is a new type of oral medication for multiple sclerosis. In May 2018, multiple sclerosis was included on the "First List of Rare Diseases" in China. Aubagio set a record for the fastest launch of a rare-disease drug in China..
- Hexaxim, which is the only liquid, ready-to-use and preservative-free vaccine for infants and children for basic and booster immunizations.
We built a VR display in the booth for the audience to experience Sanofi's factory production. A chat robot was displayed in the exhibition hall that can interact with medical professionals. We hope to promote a more effective and normative medical information exchange in this way, based on AI.
YG: Sanofi entered the Chinese market in the 1980s. Could you tell us about its business presence and market share here now?
JCP: Sanofi joined the Chinese market in 1982. We are now not only among China's top three multinational medicine manufacturers, but also the first multinational drug company to open its independent prefecture level business units and to seize the grassroots market. We have introduced more than 40 high quality innovative drugs and vaccine products over 36 years in China. We currently have a Chinese research and development center and an Asia-Pacific R&D headquarters in Shanghai, and a global R&D operation center in Chengdu, Sichuan province.
I'd also like to share some good news about Sanofi China. Sanofi headquarters has announced adjustments to its organizational structure. The company will set up a new global business unit for China and emerging markets, which accentuates Sanofi's high regard and support for its business in China, the world's second-largest market.
YG: What new medicines will Sanofi introduce to China? As the Chinese market further opens up, what areas will Sanofi focus on in future?
JCP: Sanofi is constantly revving up new drug development and introduction since the country's new policy, which benefits us. We expect at least 16 new products and indications to be available in China by 2025, especially in the areas of cancer, chronic diseases, rare diseases and vaccines, among which a number of innovative products will make their presence at the expo.