(Yicai Global) Jan. 15 -- This year's Yuyuan Garden New Year Folk Art Lantern Festival has begun in Shanghai to celebrate the incoming Lunar Year of the Rat, below are images from the first day of the 33-day event.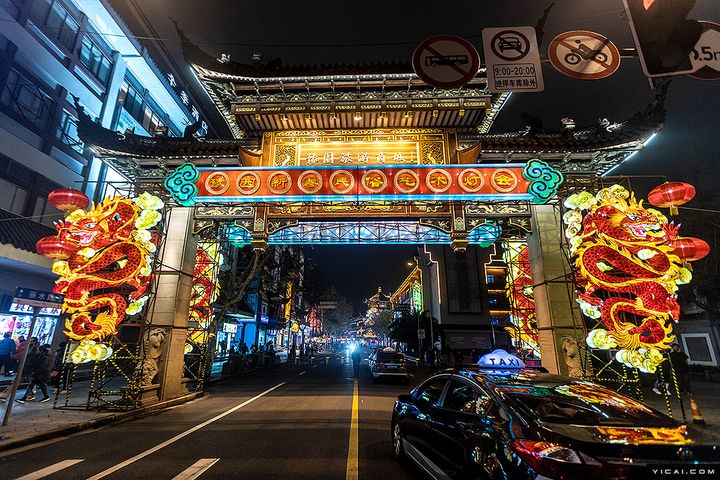 The entrance to the Yuyuan Garden Tourist Mart.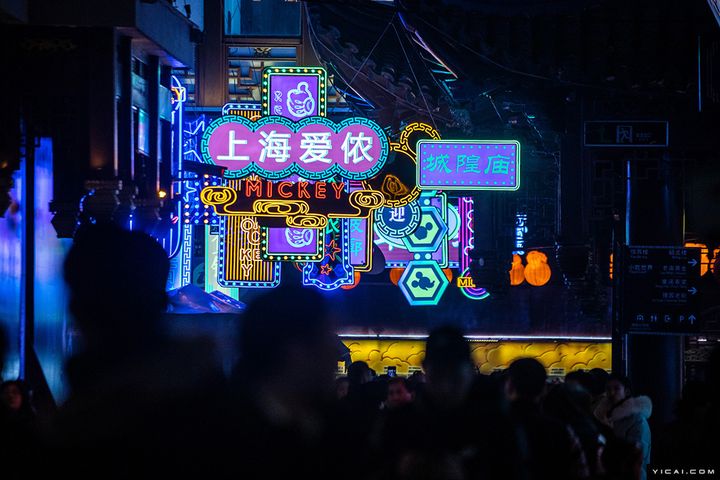 A purple sign reading "Shanghai loves you" in local dialect.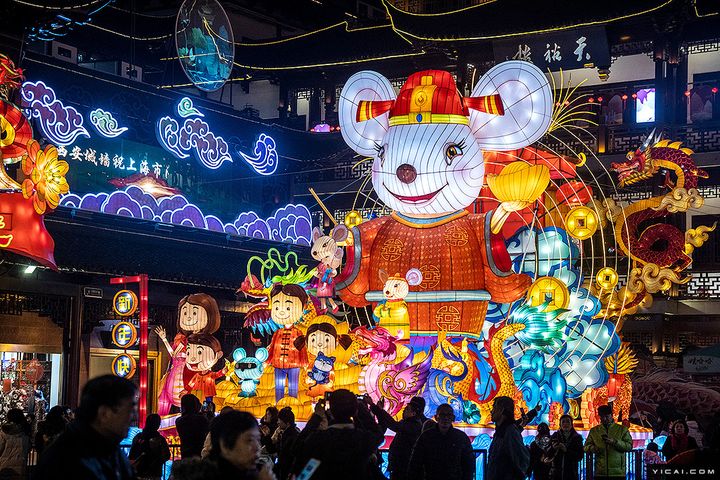 A nine-meter tall rat figure at the central plaza of Yuyuan Garden Malls.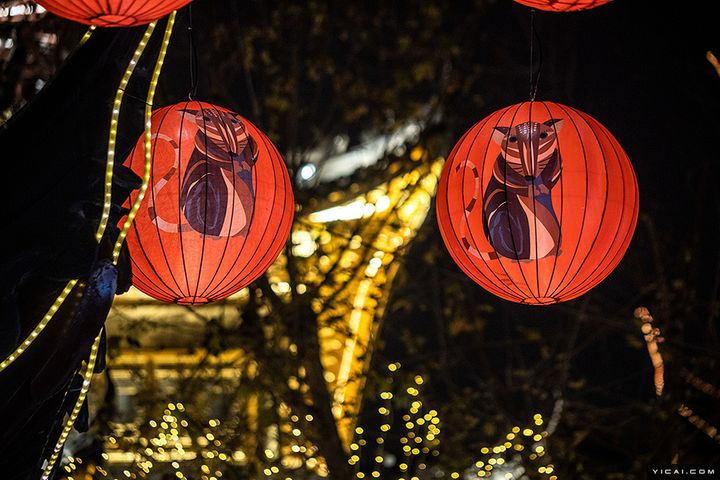 Red lanterns with images of rats on them.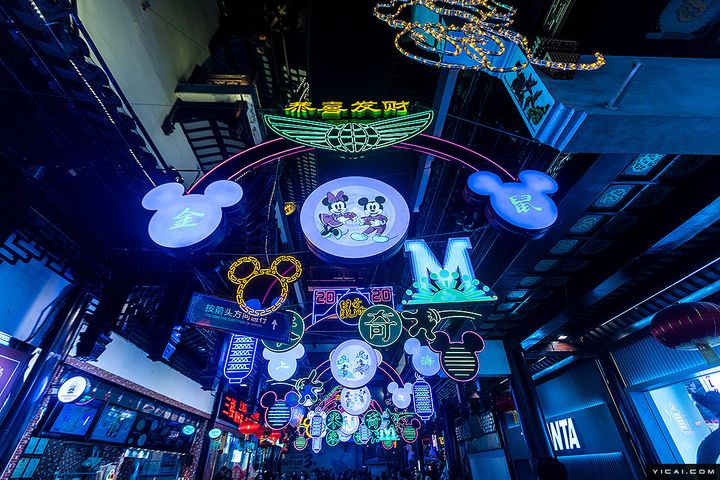 Images of Disney characters with text wishing visitors good fortune.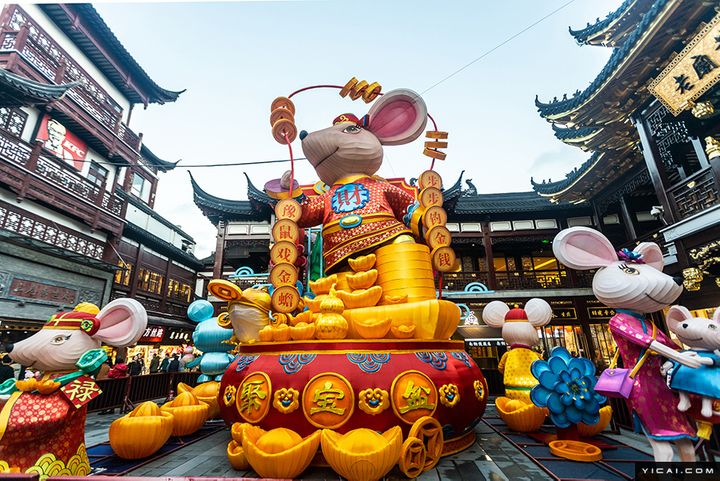 A rat-shaped figure representing the local god of wealth.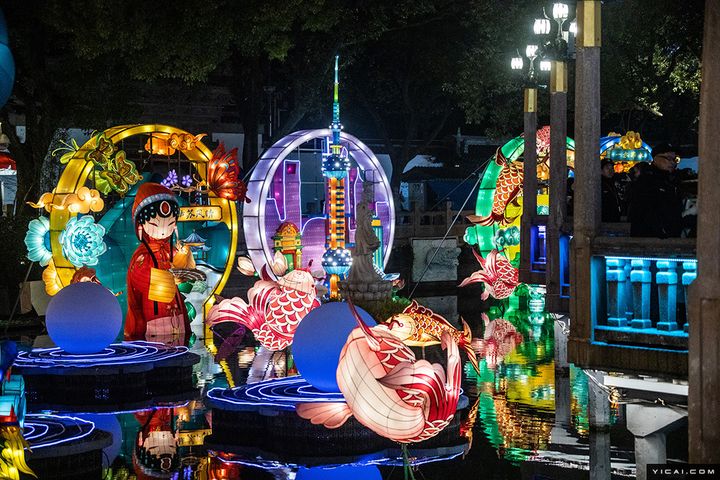 Light displays showing scenic spots in the Yangtze River Delta Region.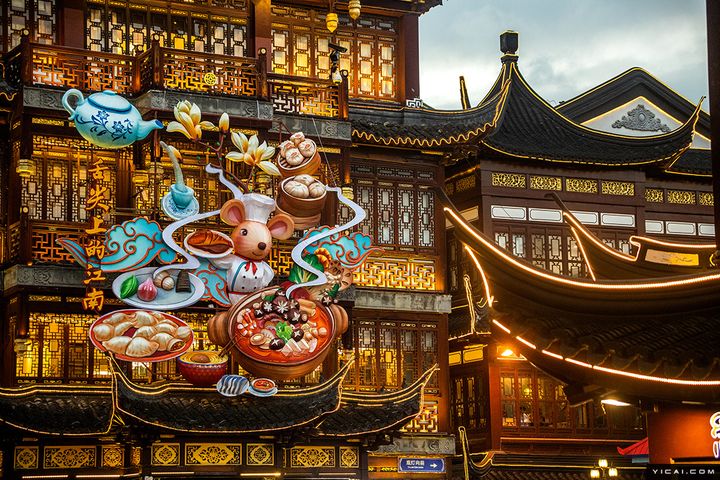 Lanterns showing typical Shanghai cuisine.
Editor: Tang Shihua