(Yicai Global) July 22 -- On the afternoon of July 21, 2022, Putian Craft Brewery, another major investment project of Budweiser APAC in Fujian province, was officially completed and put into production in AB InBev Food Industrial Park in Hanjiang, Putian. It is be the largest craft brewery under Budweiser APAC and the first craft brewery in Fujian province, which will produce world-renowned first-line craft beer brands like Goose Island and Boxing Cat, and also served as a base for Budweiser APAC to produce craft beer brands combining the cultural characteristics of Fujian.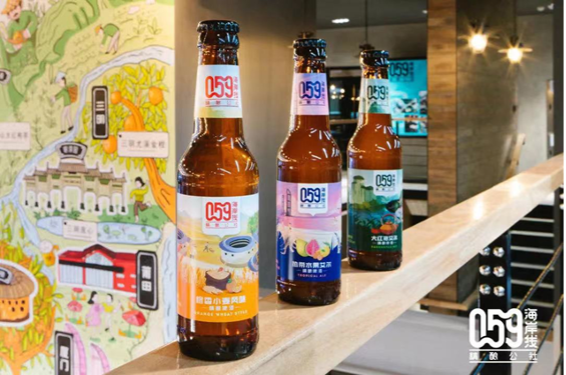 At the same time, 059 Coastline Craft, a local craft brand, which has been developed specifically by Budweiser ABAC for Fujian, was released simultaneously. Born out of Fujian's local culture, this brand pursues an original spirit and pays more attention to the interpretation of cultural heritage. The topography of Fujian is very diverse, and the towering mountains and long coastline form the distinctive characteristics of "eight mountains and one water". The "059" is the district code of Fujian, and the "coastline" represents the sense of belonging of the Fujian consumers and the power source of their exploration.
Haihui Zhu, Vice Mayor of Putian Municipal People's Government, Ms. Lian Xianghong, Secretary of the CPC Hanjiang Committee and Secretary of the CPC Working Committee of Putian Hi-Tech Development Zone, attended the event and witnessed this historic moment together with Mr. Cheng Yanjun, Chief Supply Chain and Logistics Officer of BUD APAC, Mr. Chen Ning, BU President of Budweiser Southeast China, Mr. Nicolas Morelli, Craft and Specialty Beer VP of Budweiser China, and Mr. Zhu Junqing, Commercial and HR VP of Budweiser China.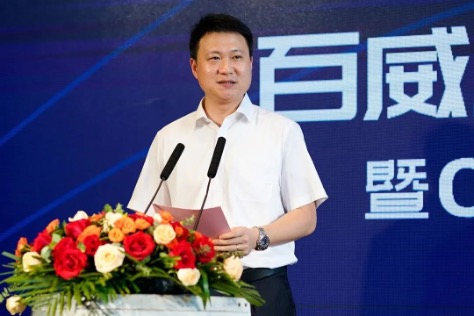 Chen Ning, BU President of Budweiser Southeast China
Chen Ning, BU President of Budweiser Southeast China, expressed his gratitude for the consistent support and assistance to Budweiser Sedrin by the leaders from the city and the district and made a detailed introduction to the new brand, "The newly developed 059 Coastline Craft is full of Fujian characteristics. Made from local ingredients with international brewing technology, it is an innovative brand with distinctive culture background and will surely be well-received by the market. Under the guidance of the local government, Budweiser Sedrin will take the completion and operation of the craft brewery as an opportunity to continuously lead the trend of high-end and personalized beer market, and build the 059 Coastline Craft into a craft brand with characteristics that everyone loves in Fujian province."
The parent company of BUD APAC is based in Leuven, Belgium, and July 21 is also Belgium's National Day, which adds particular significance to the completion ceremony of the craft brewery and launch event of new brand 059 Coastline Craft. Dr. Jan Hoogmartens, the Belgian Ambassador to China, sent a special video of congratulations, expressing his proud when seeing BUD APAC has been steadfast in increasing its investment in China over the years. "AB InBev has brought our centuries old skills and knowhow to China and has paired this with modern sustainable engineering techniques. This new craft brewery is proof of how traditional culture lives on in modern technology and how this technology contributes to the development of high-end Chinese brewing, further promoting economic development in the region and the world and acting as a bridge for cultural exchanges between the countries." He said.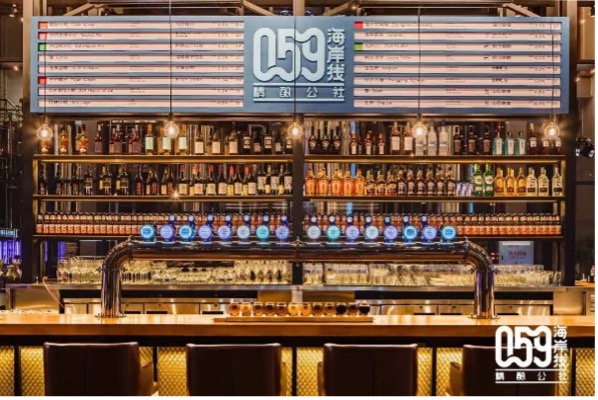 The completion of Putian craft Brewery and the launch of 059 Coastline Craft mark the birth of a brand new combination model of cultural characteristics and craft brands in Putian. This is an important step in the implementation of Budweiser APAC's three major strategies of premiumization, digitalization and expansion, marking the opening of a new market blue ocean for Budweiser APAC.
With the goal of building Budweiser Putian production base into an international leading production base in the world, Budweiser APAC is establishing local craft brands with Fujian characteristics, and actively expanding the provincial market, which will lead the development of domestic craft brands into a new stage.