(Yicai Global) Oct. 31 -- Over 100 brilliant young scientists from all over the world and elder domestic and overseas academicians and scientists met in Shanghai this week to participate in the second World Laureates Forum.
They discussed the close relationship between scientific developments and the fate of humanity and the peaks and highlights of science and technology, as well as their future limits.
These luminaries include 44 Nobel Prize laureates, 21 winners of the Wolf Prize, Lasker Award, Turing Award, MacArthur Fellowship, Fields Medal and other such distinctions.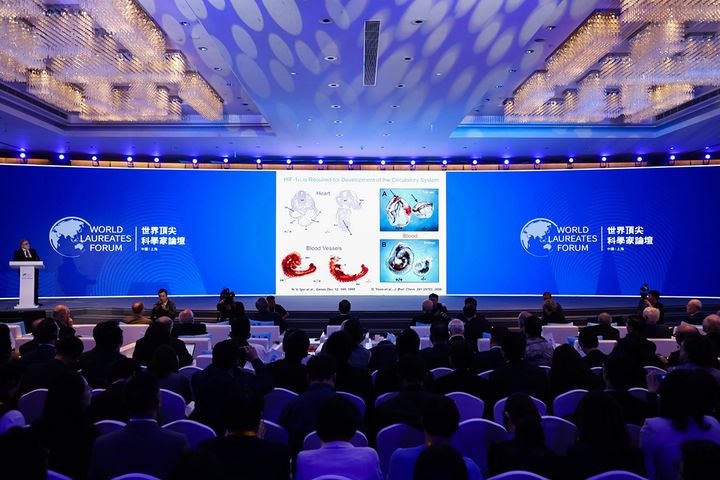 The photo shows a view of the conference site.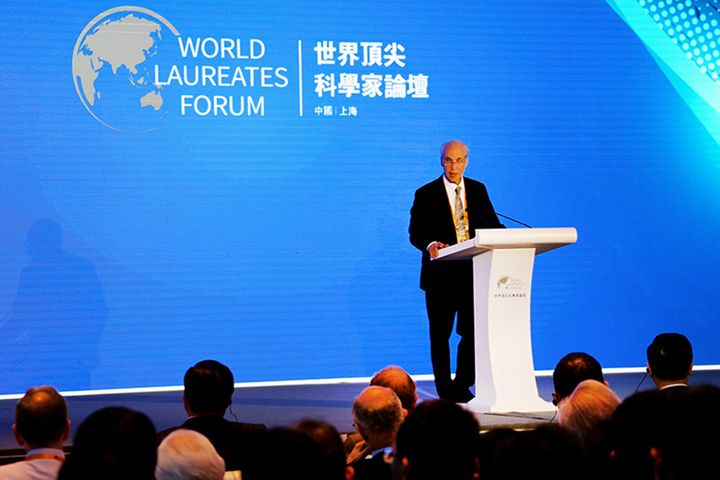 Roger D. Kornberg, Chairman of the World Laureates Association, delivers a speech at the forum's opening ceremony.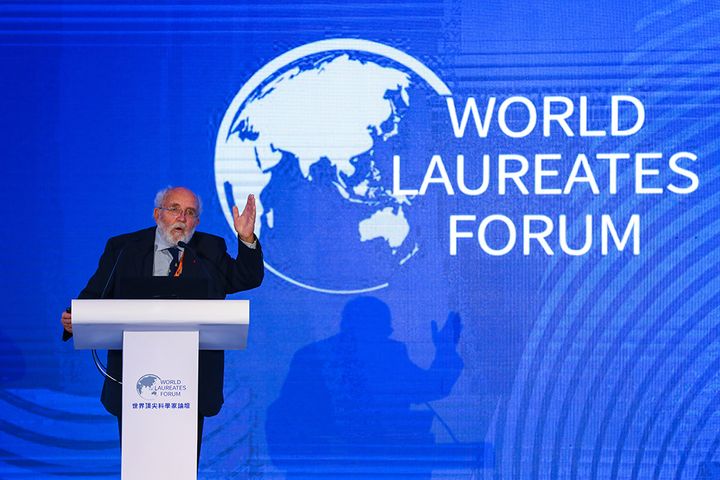 Michel Mayor, winner of the 2019 Nobel Prize in Physics, asked all scientists attending on which planets life will be found in the course of planetary exploration.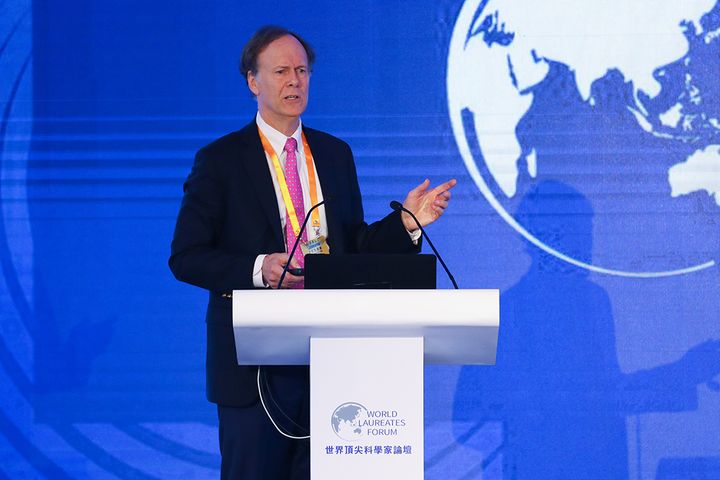 William Kaelin Jr., 2019 Nobel laureate in Physiology or Medicine, gives an address.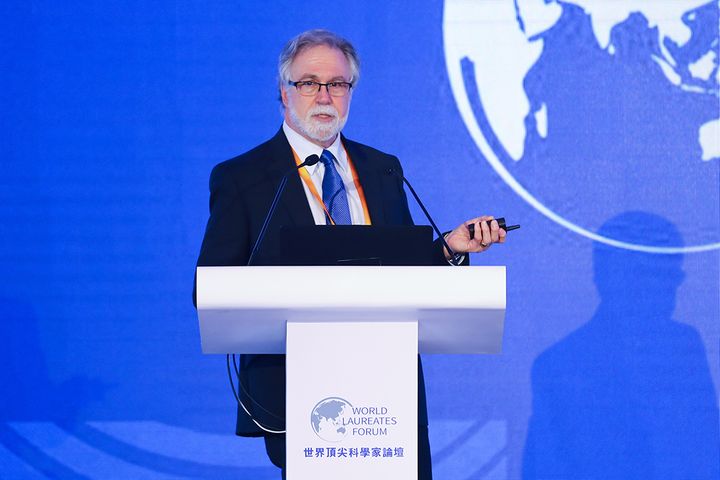 Gregg L. Semenza, 2019 Nobel laureate in Physiology or Medicine, speaks to the assemblage.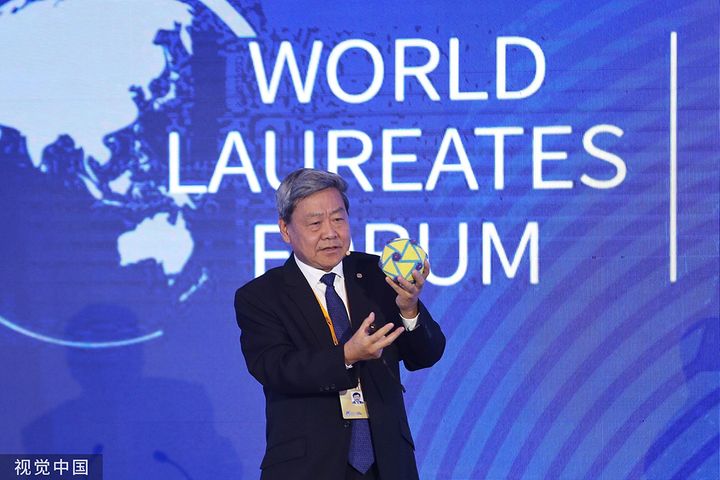 Rao Zihe, an academician with the Chinese Academy of Sciences, discusses the structure of the African Swine Fever virus and research into corresponding vaccines in his keynote speech.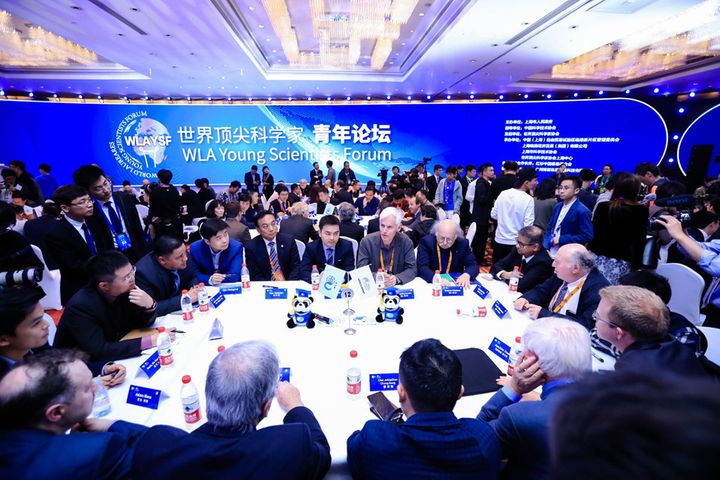 The Young Scientists Forum, a sub-forum of the World Laureates Forum, offers the chance of face-to-face communication with the world's top scientists to younger ones.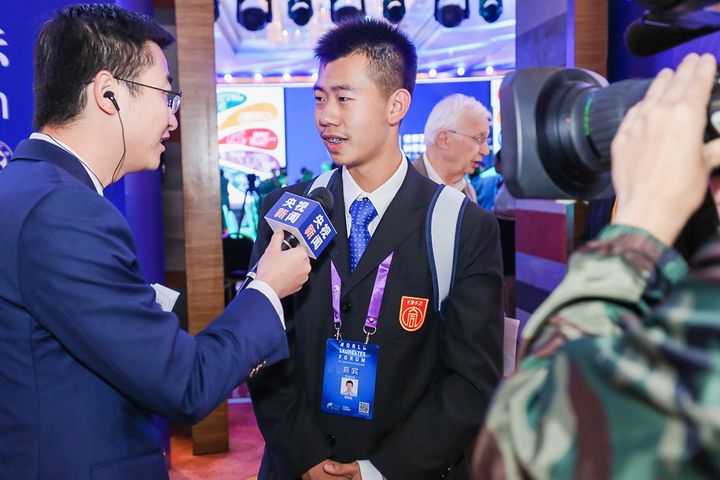 Shanghai also selected and recommended 12 students from its 'Young Elite Program' to take part in the WLF this year. All are currently students in senior high school who have university teachers as mentors to initiate them into research on scientific innovative projects and who have produced sound results. The picture shows a student from this program in an interview.
Editor: Ben Armour