(Yicai Global) Nov. 2 -- The third World Laureates Forum started in Shanghai on Oct. 30. Almost 140 winners of the world's top science awards, such as the A.M. Turing Award, Fields Medal, Wolf Prize, Lasker Award and including 61 Nobel Prize winners, participated in the event. More than 130 scientists held independent talks and over 70 themed summits took place, with most of the event live streamed to the public.
Link: https://www.yicai.com/news/100819317.html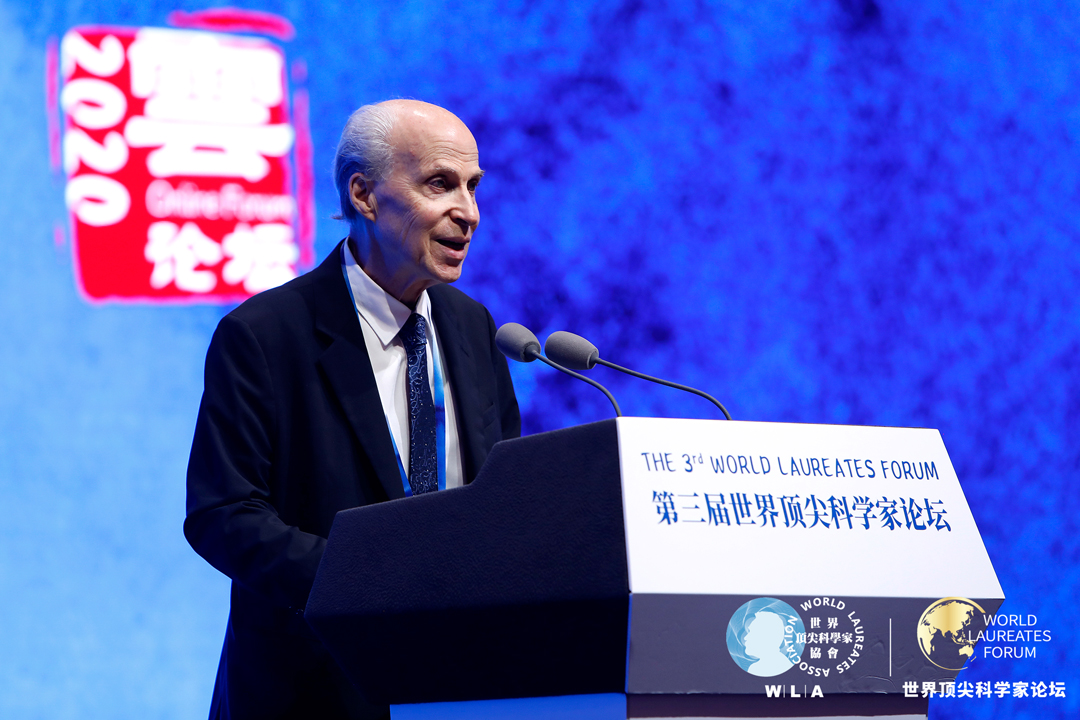 Roger Kornberg, winner of the 2006 Nobel Prize in Chemistry and chairman of the World Laureates Association, delivers an address at the opening ceremony.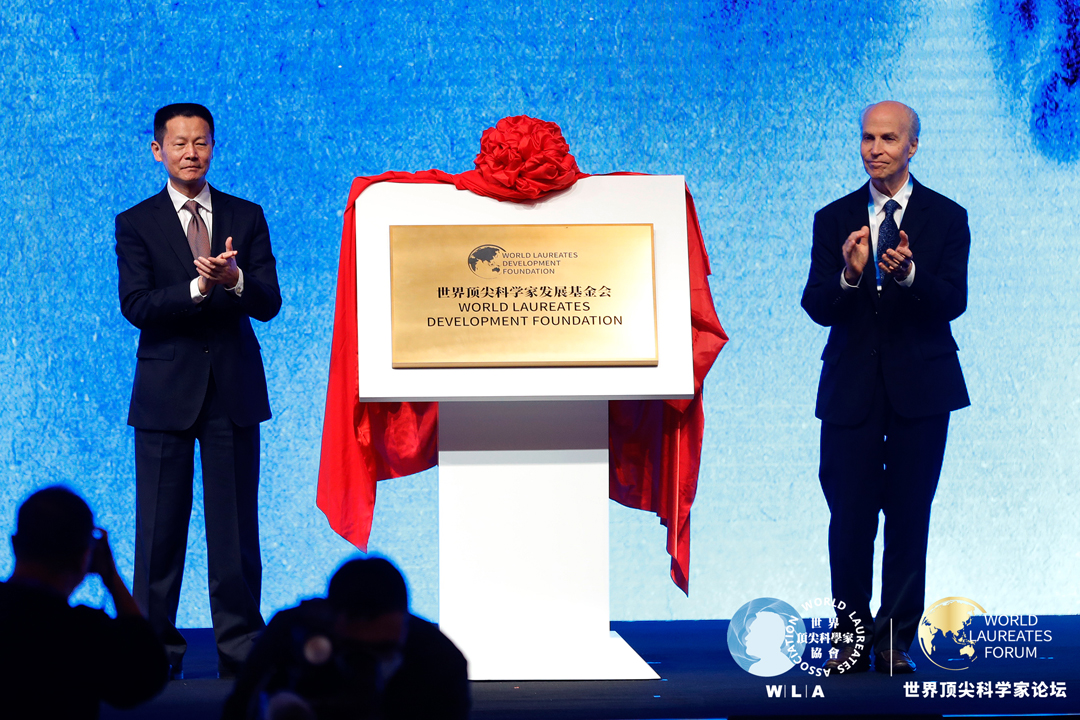 Shanghai Vice Mayor Wu Qing and Kornberg, chairman of the World Laureates Association, jointly present the World Laureates Development Foundation.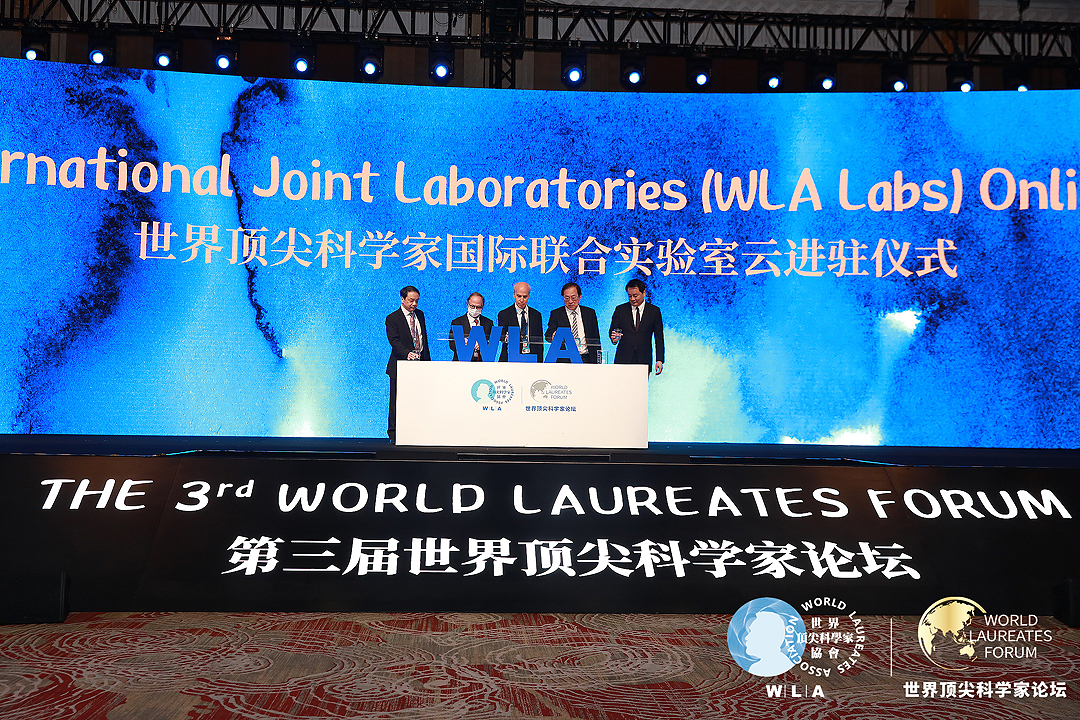 Kornberg, Michael Levitt, recipient of the 2013 Nobel Prize in Chemistry, Andrew Yao, winner of the 2000 Turing Award, Wang Yifang, an academician with the Chinese Academy of Sciences, and Xiaoliang Sunney Xie, the winner of the 2015 Albany Medical Center Prize, attend the online settling ceremony for International Joint Laboratories.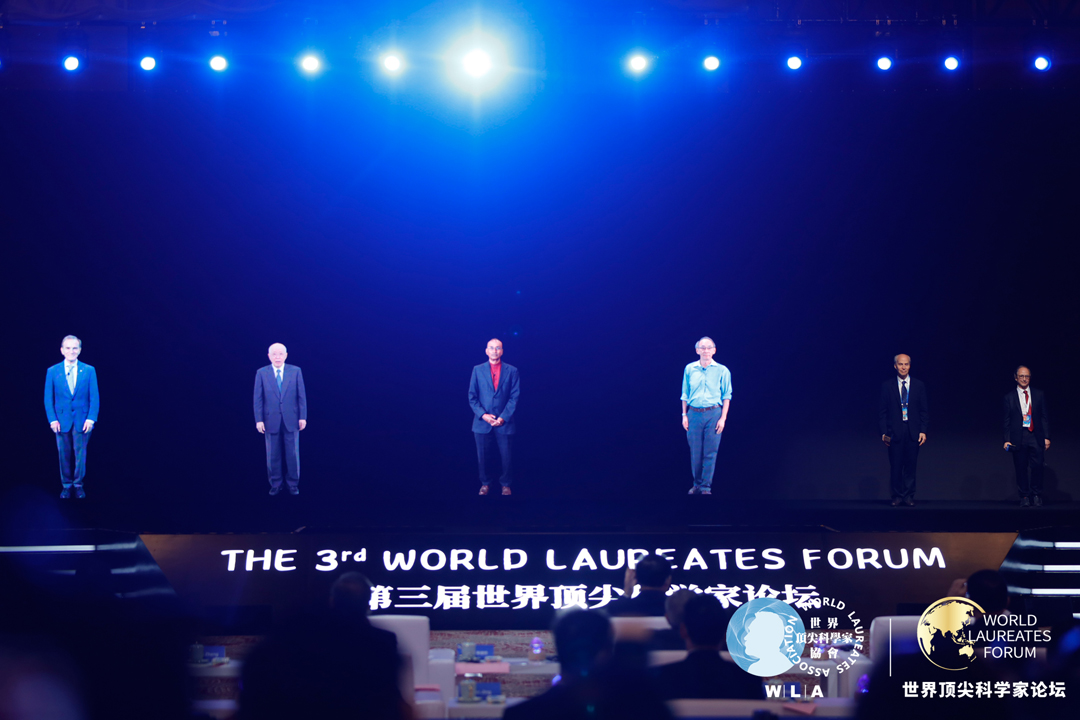 Six top scientists Levitt, Kornberg, Steven Chu, Nobel laureate in Physics in 1997, Venkatraman Ramakrishnan, who shared the Nobel Prize in Chemistry with Thomas A. Steitz and Ada Yonath in 2009 and is president of the Royal Society, Ryoji Noyori, the winner of the Nobel Prize in Chemistry in 2001 and Randy Schekman, recipient of the Nobel Prize in Physiology or Medicine in 2013, appear on the same stage via virtual-reality technology.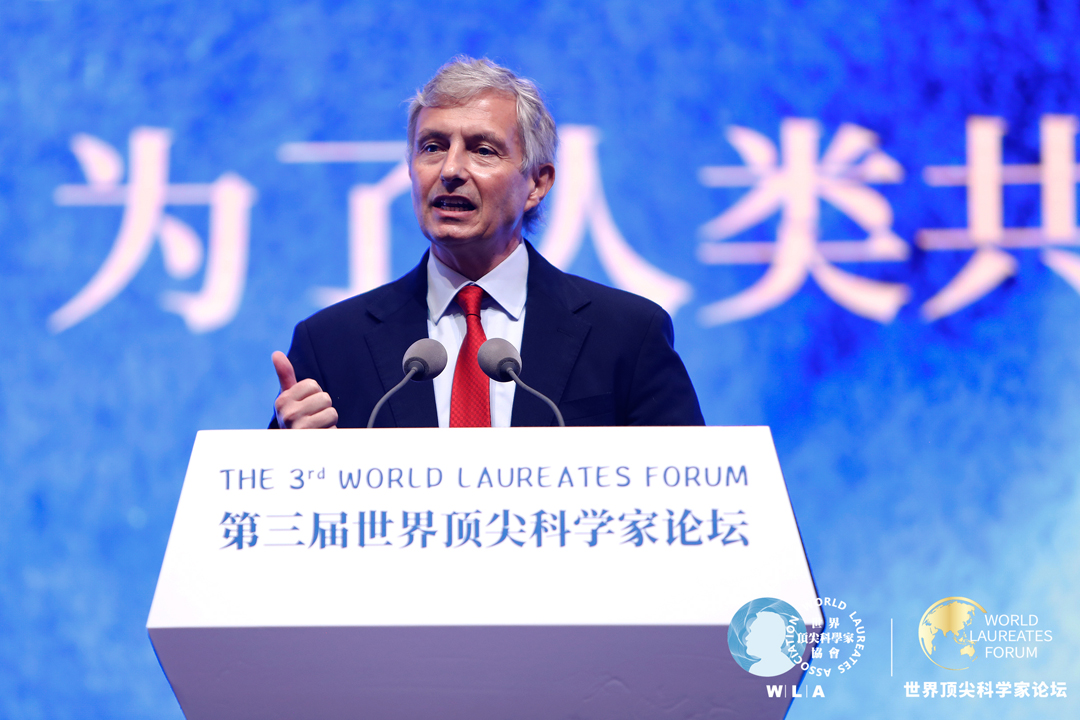 Raymond Stevens, professor of molecular biology and chemistry at The Scripps Research Institute in the US, delivers a keynote speech on translational medicine and healthcare.
Editor: Ben Armour