(Yicai Global) Sept. 30 -- Based in China for 35 years, Xian Janssen Pharmaceutical Ltd. recently agreed to set up a new e-hospital model in the country, a pioneer E-hospital strategic partnership for its US parent Johnson & Johnson across the world.
Xian Janssen signed a memorandum of understanding on the e-hospital with the First Affiliated Hospital of Xi'an Jiaotong University in Shaanxi province, northwestern China, on Sept. 24. The Beijing-based company also plans to offer more digitized healthcare solutions and help serve China's ballooning healthcare needs.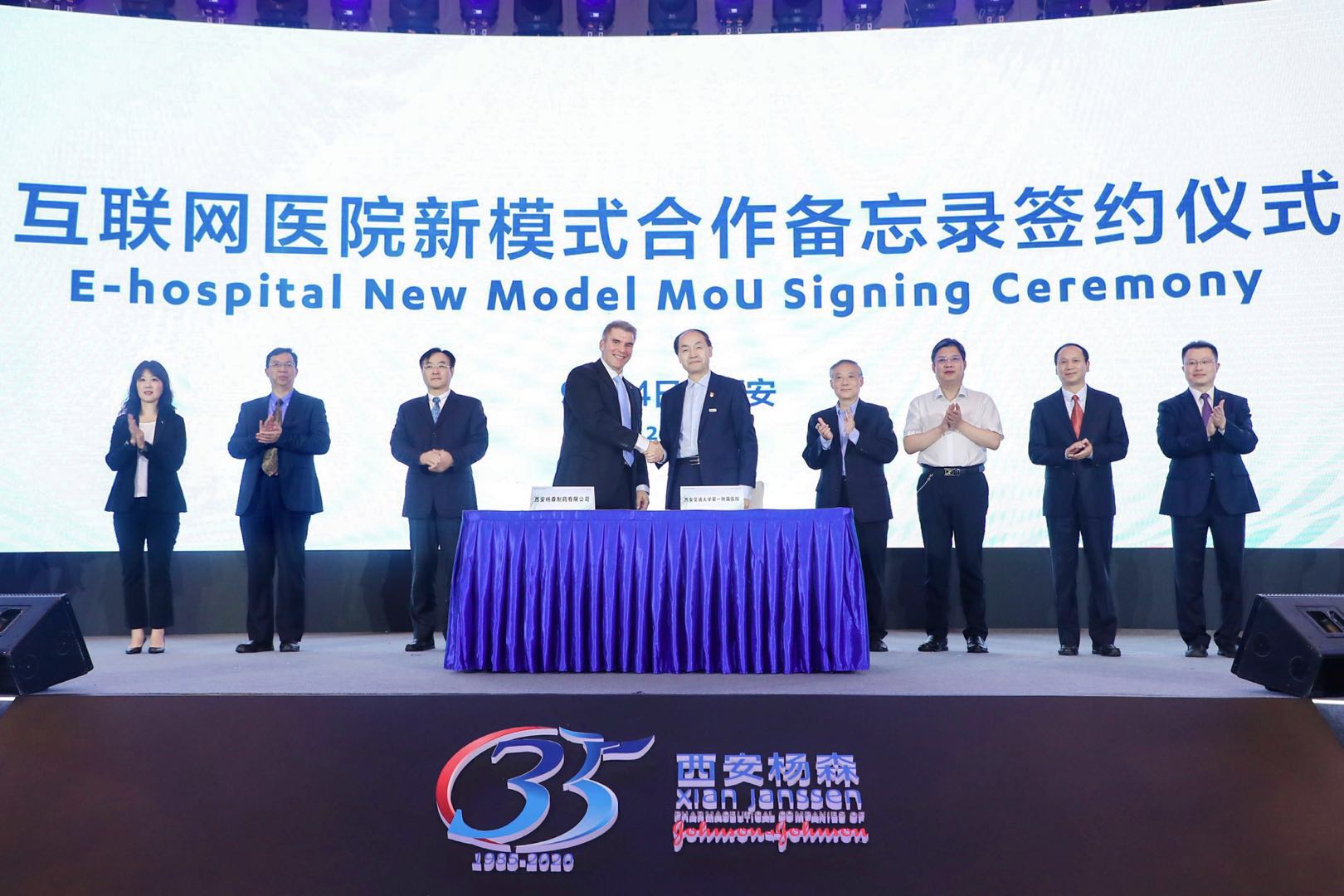 "China is the most advanced country in the world when it comes to the digitization of healthcare infrastructure," Asgar Rangoonwala, president of Xian Janssen told Yicai Global, "That China is going to dramatically evolve digital healthcare infrastructure is a clear future realization.
"A leading pharmaceutical company like us with our mother company Johnson & Johnson, which is the largest and most broadly based healthcare company in the world, must be involved in this endeavor," he said.
The agreement between Xian Janssen and the First Affiliated Hospital of Xi'an Jiaotong University is the first of its kind between a global pharmaceutical company and a public general hospital in China. Before that most typical e-hospitals were built between internet firms and hospitals.
The tie-up will offer virtual support for patients who first received treatment at the brick-and-mortar medical facility before seeking follow-up care. Services will initially begin with patients suffering from multiple myeloma and other cancers, immunological disease and pulmonary arterial hypertension.
"Healthcare and treatment is more complicated than just taking a pill," Rangoonwala noted. "It is more about disease education, about disease management support and also about emergency support."
Patients with pulmonary arterial hypertension serve as an illustrative example. The long-term symptoms of hypoxia -- a condition in which the body lacks adequate oxygen at the tissue level -- have already sufficiently complicated matters for patients needing to go to medical institutions for treatment and follow-up checks.
Improving Patient Health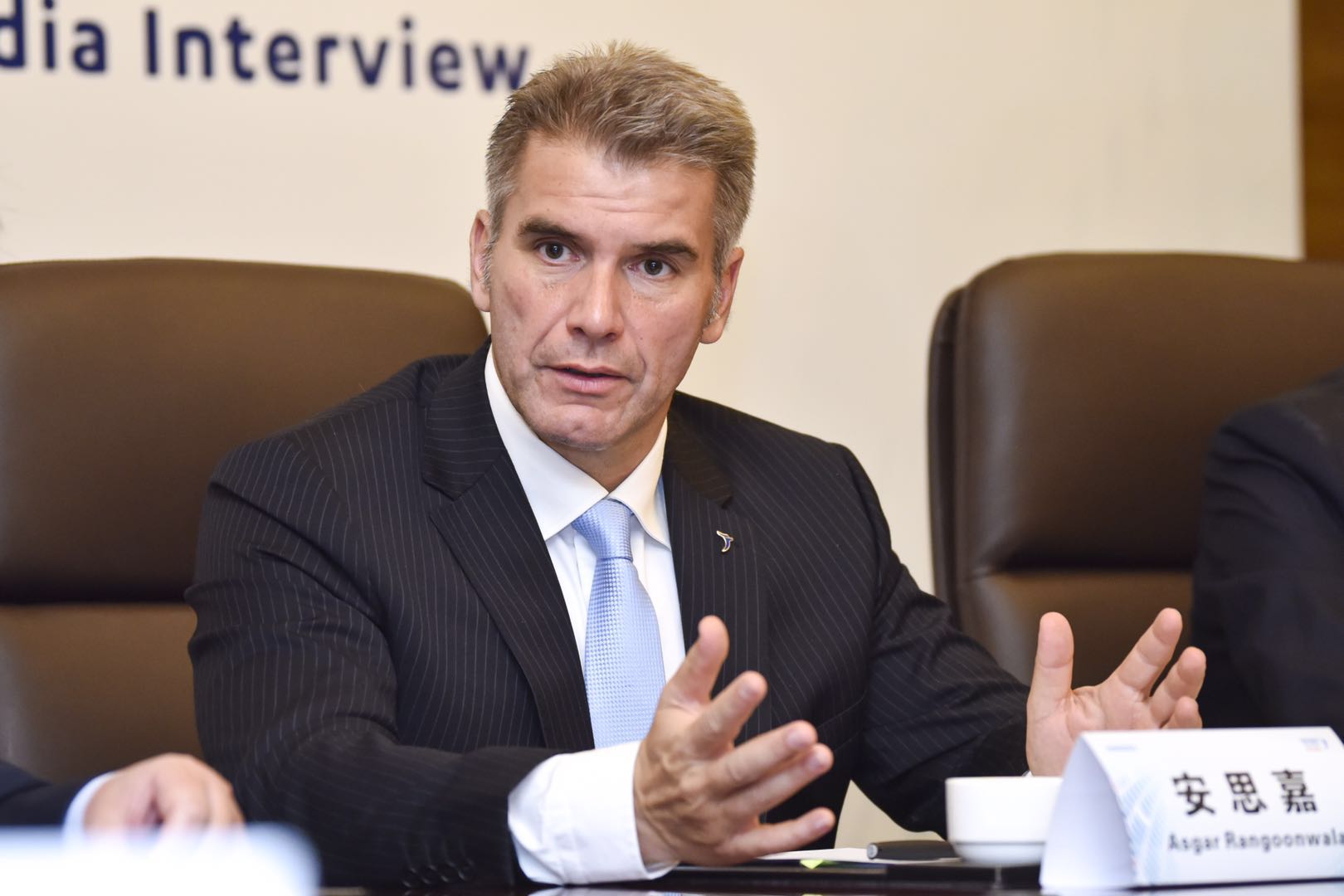 One big issue in China is that many patients do not return to the hospital after their first or second treatment month, and Xian Janssen has seen a dramatic increase in treatment outcomes sometimes simply because patients stick to their treatments, Rangoonwala said.
"For a country like China, in terms of its geographic size and population, using the internet is the only way to provide better healthcare solutions, and hopefully we do something not only for China thereby, but also for the world in future," he said.
As a firm committed to China for the past 35 years, Xian Janssen is all set to share its expertise in digitized healthcare and disease management programs in the e-hospital new model.
"This partnership demonstrates our commitment to improving the health of Chinese patients above and beyond the work we do to research and develop innovative medicines," Rangoonwala said.
E-hospitals took off just as the Covid-19 outbreak severed people's access to healthcare. The Chinese government acted very fast in launching virtual care facilities, not only to fight the pandemic, but also to offer better healthcare solutions. Some 500 licenses for e-clinics were handed out this year alone, as against 100 over the past few years.
Xian Janssen has also cooperated with internet giants like Alibaba Group Holding and Tencent Holdings to explore holistic online healthcare and medical services such as medication inquiries, disease consultations, outpatient appointments and e-prescriptions. Its tie-up with AliHealth has benefited more than 15 million Chinese patients to date.
Safeguarding China's Health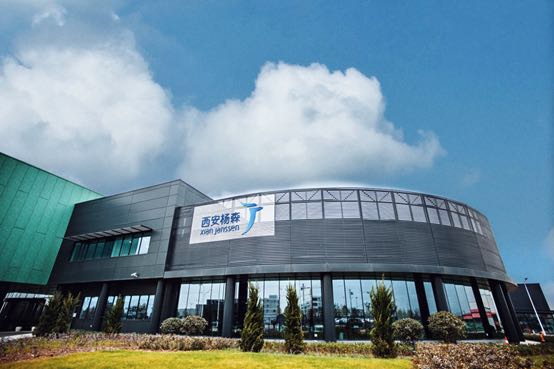 As one of the earliest multinational pharma companies to venture into the country, Xian Janssen is devoted to discovering and providing better solutions for patients through digital technologies in order to offer innovations for the government's long-term Healthy China Initiative.
With a proud heritage in the world's most populous country, Xian Janssen has become one of the fastest-growing multinational pharmaceutical companies. As of last year, it had listed 51 of its 61 novel medicines on the National Reimbursement Drug List, and a total number of 25 approvals and launches in China between January 2018 and this month in therapeutic areas with greater patient need, such as immunology, mental health, oncology, diabetes, and infectious diseases and rare diseases.
"It's not just business, but also about human lives," Rangoonwala said. "I think what we have done right in China is to have taken our role extremely seriously since 1985 and we are going to do this also in the future."
As a leading global healthcare company, Xian Janssen is now also foraying into public healthcare, rather than just focusing on personalized medicine, 10 months after Covid-19 propelled public health awareness to the forefront for every company and individual.
The company's global initiative on healthy, which is all about finding better solutions for patients, closely aligns with the principles of the government's Healthy China 2030 Initiative, Rangoonwala said. The company sees its mission as addressing major challenges such as the management of severe and chronic diseases and the most pressing needs in the field of public health.
Editor: Ben Armour