(Yicai Global) Jan. 22 -- A lantern display for the Chinese lunar New Year holiday opened at Shanghai's famous Yu Garden yesterday and will run until Feb. 22.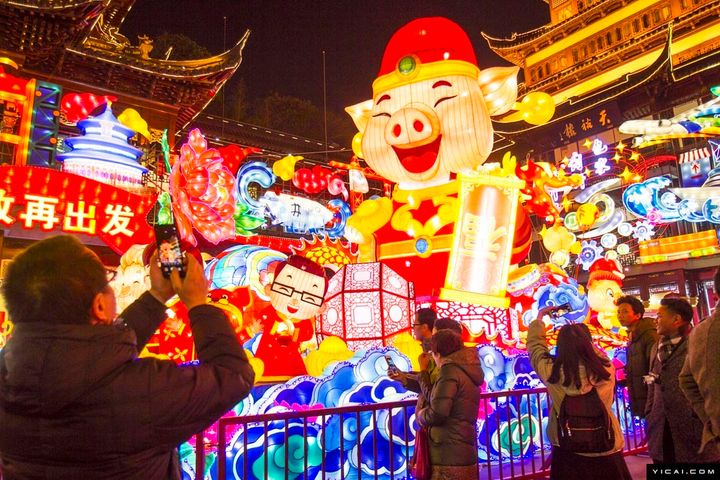 Visitors snap photos of a nine-meter-high illuminated pig statue in the guise of the God of Fortune.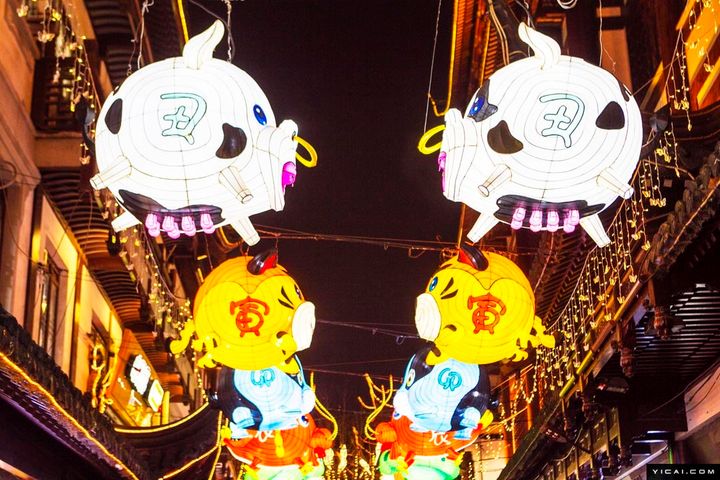 Lanterns in the form of animals in the Chinese zodiac hang over shopping streets in the Yu Garden complex.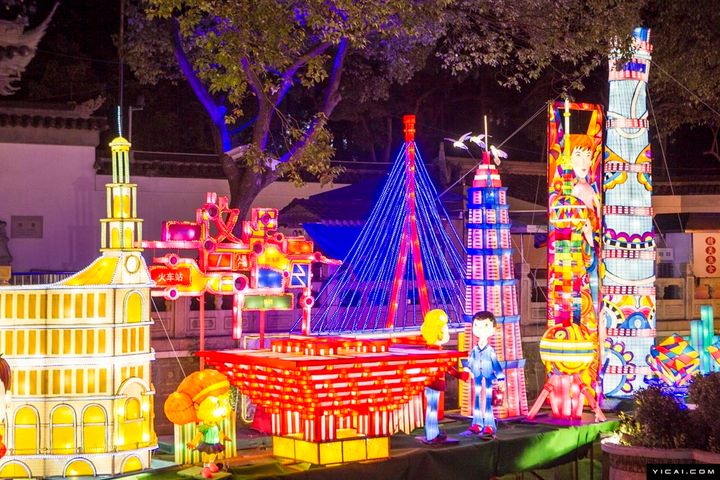 Illuminated model buildings mirror the dramatic changes in Shanghai's urban landscape over the past 40 years of China's reform and opening-up.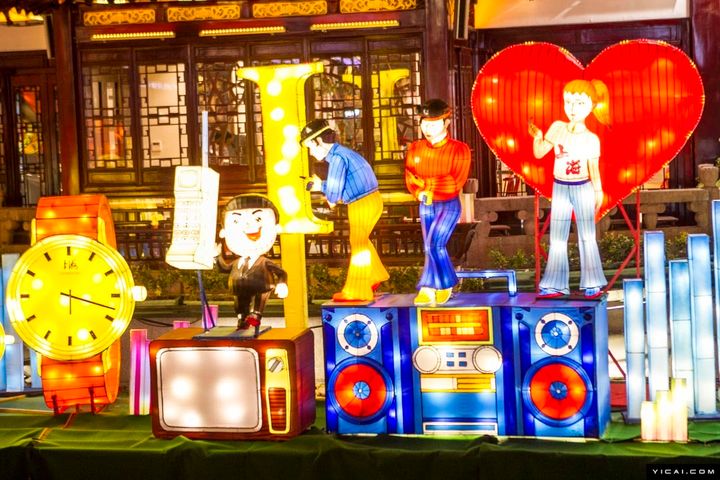 Lanterns show the upturn in the living standards of Shanghai's residents during the period of reform and opening-up.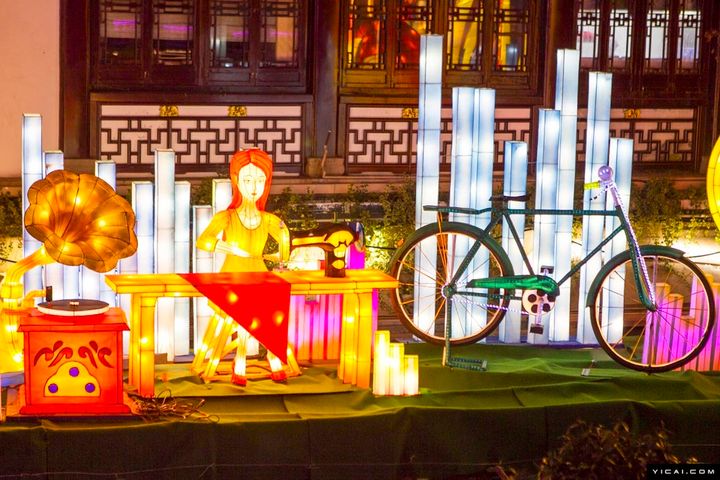 A lanterns depicts an aspect of Shanghai culture from yesteryear.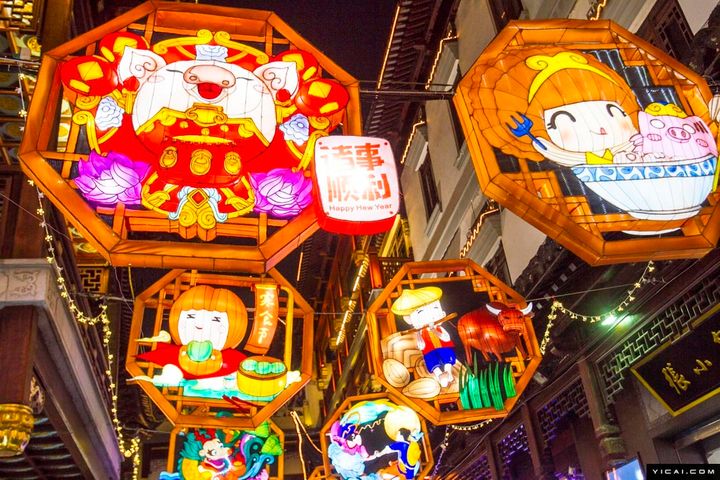 A string of lanterns show a number of different cartoon images.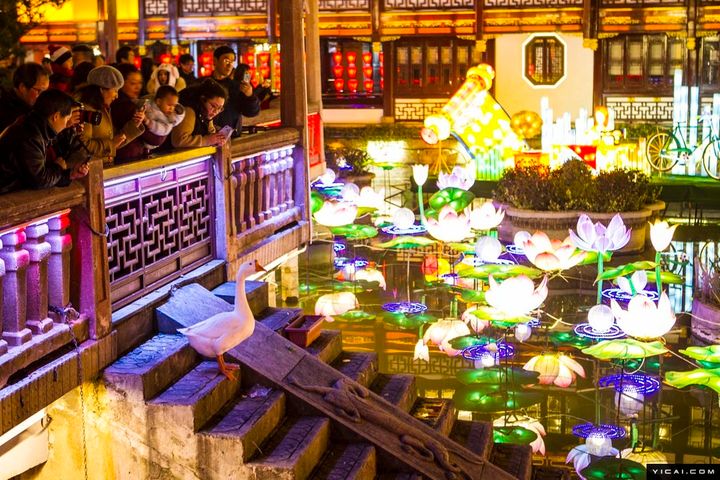 Visitors admire lanterns in the form of lotus flowers floating on the pond at the Huxinting Teahouse.