(Yicai Global) Aug. 15 -- The curtain rose yesterday on the 2019 Shanghai Book Fair, at which more than 500 publishers participated and over 160,000 types of books went on display and sale, which runs through to Aug. 20 at the Shanghai Exhibition Center.
More than 1,000 events such as reading activities, sales of new bookmarks, writers' seminars and lectures will be held in the course of the fair at the Shanghai Exhibition Center and more than 100 sub-meeting venues.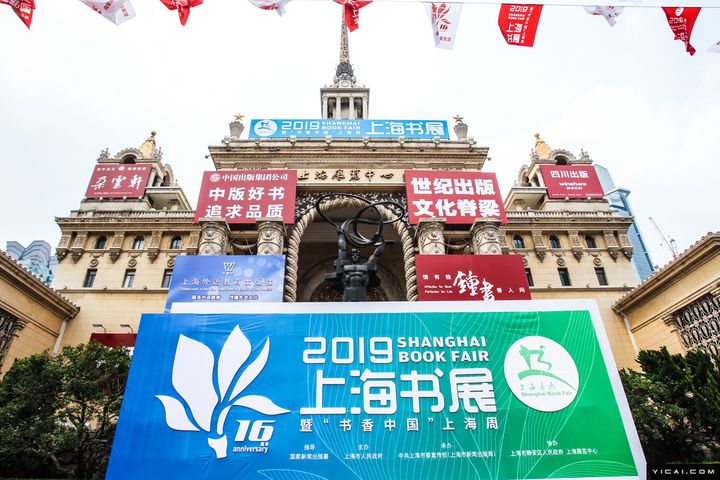 This year's book fair is based on the theme of 'magnificent 70 years, struggling for a new era' to commemorate the anniversary of the founding of the People's Republic. The exhibition area is 23,000 square meters, and more than 100 sub-venues are set up throughout the city.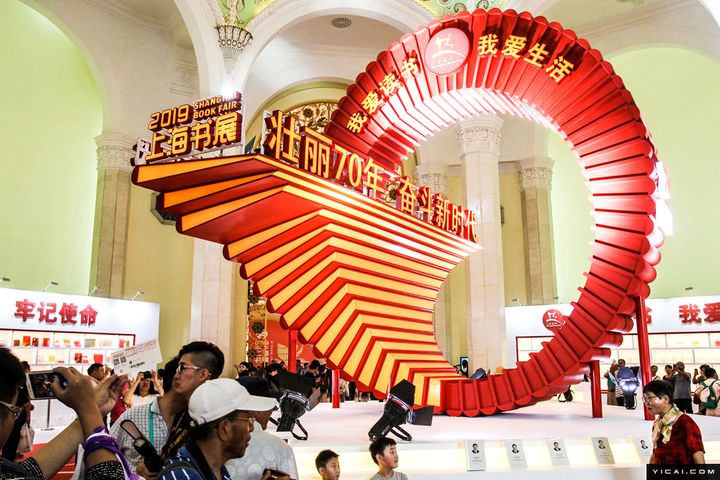 This year's Shanghai Book Fair will leave Shanghai for the first time, with about 50 sub-meetings to convene in other Yangtze River Delta cities and other towns in China.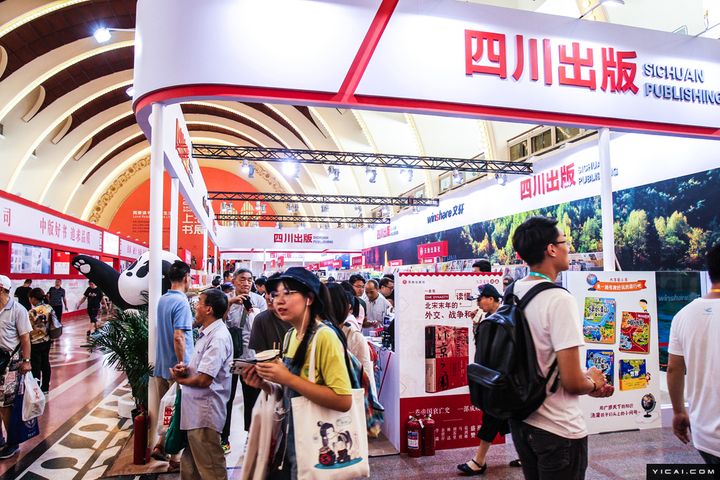 The picture is of the hall of Shanghai Exhibition Center. Readers can buy books at the fair.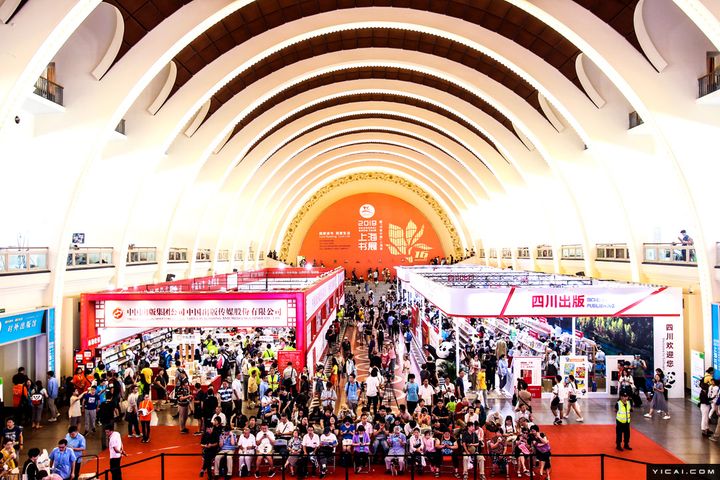 The picture shows the audio-visual company Ximalaya FM's exhibition area, where listeners don headphones to enjoy audio products.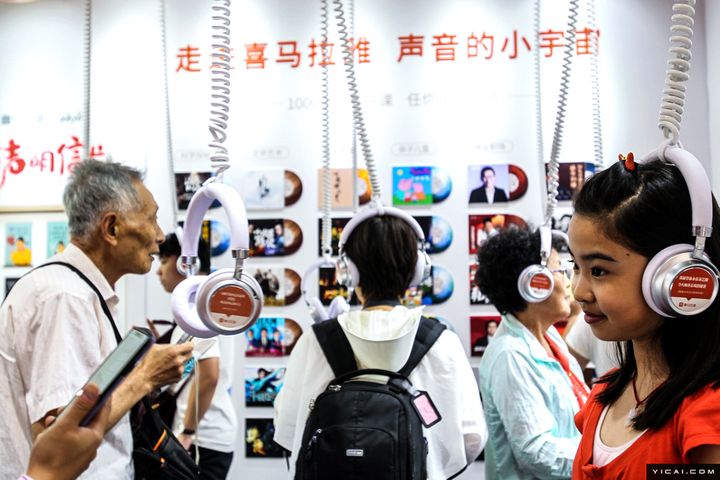 The cultural product 'Where' seems to issue a challenge at the book fair.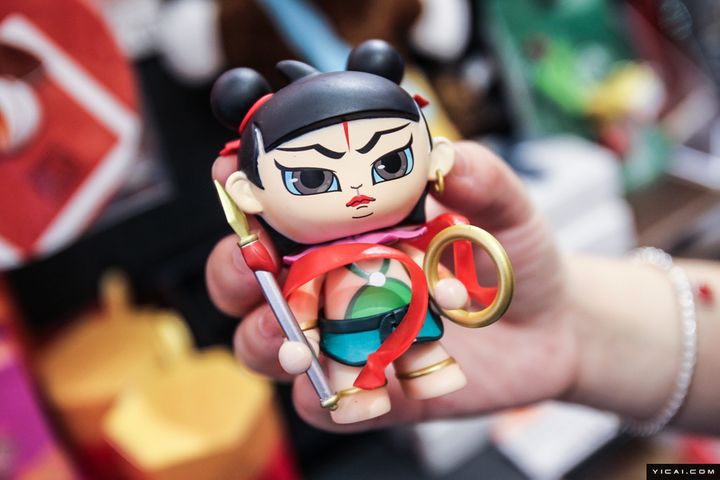 Kids browse through books in the Children's Book Zone.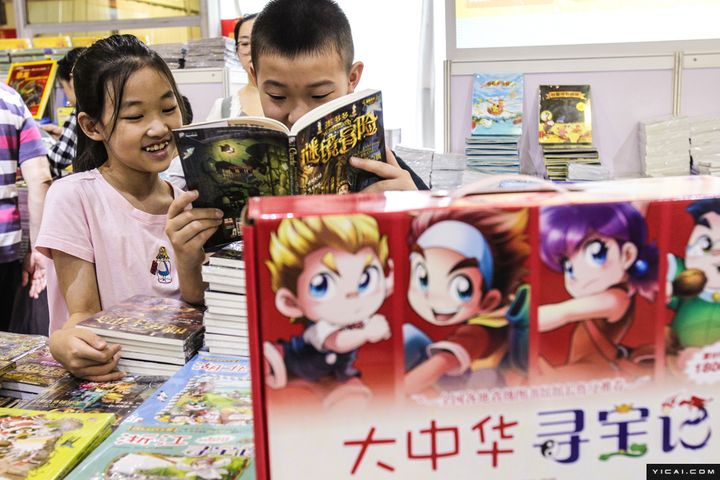 Participants record audios in pavilion's dubbing room.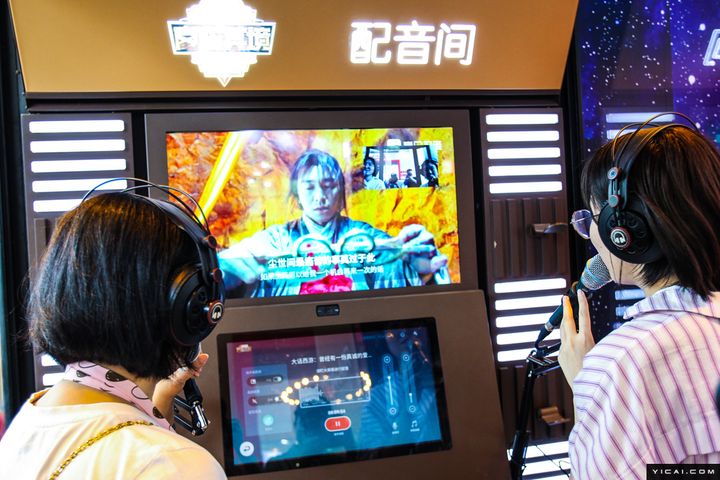 Editor: Ben Armour