(Yicai Global) June 21 -- A 6.0-magnitude earthquake that hit Sichuan province in southwestern China early this week has killed 13 people. As China gradually promotes fifth-generation mobile network technology, the Changning County Hospital of Traditional Chinese Medicine near the epicenter used the 5G communication emergency rescue system to conduct a telemedicine diagnosis and determine a surgical plan with medical experts hundreds of kilometers away.
This is the first time China has applied the 5G emergency system in a medical rescue in a disaster.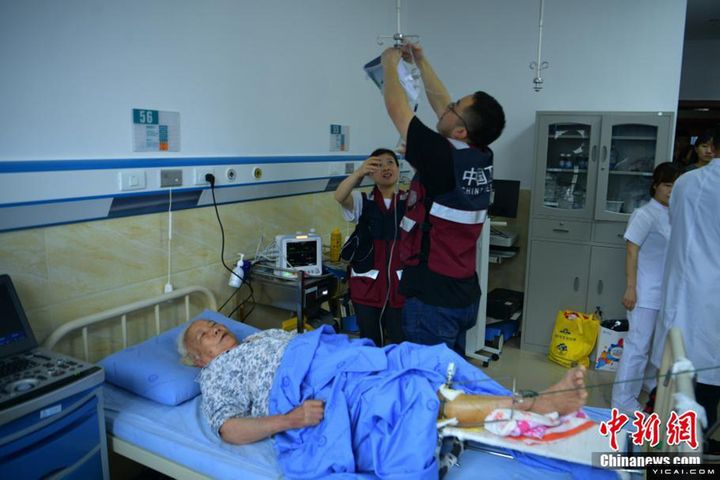 Staff in the earthquake rescue ward of Changning County Hospital of Traditional Chinese Medicine prepare for a telemedicine consultation for a 72-year-old man who suffered a fracture in the earthquake.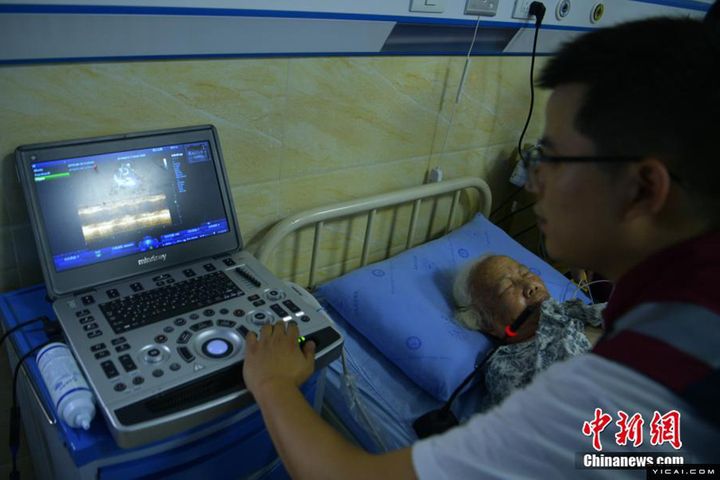 A doctor conducts B-mode imaging of the senior. The image will be transmitted to experts at Sichuan Provincial People's Hospital over 300 kilometers away in real time via the 5G network. The inspection data will also be sent to the experts in real time.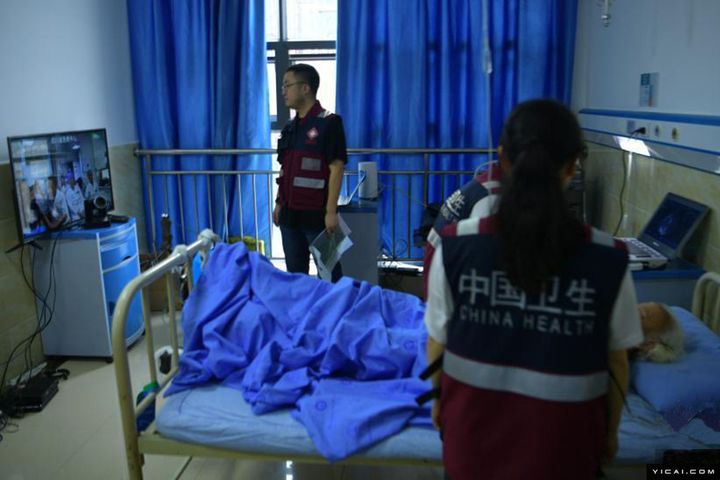 The video call with experts is in progress.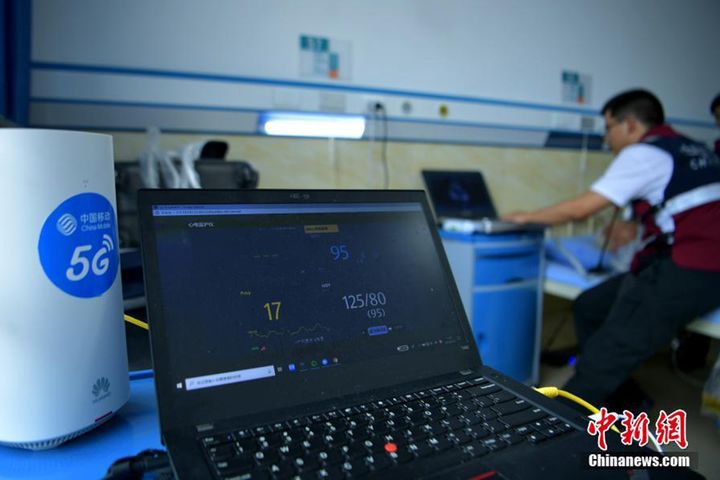 The consultation used this 5G equipment.
Editor: Ben Armour