(Yicai Global) April 12 -- Anhui Ankai Automobile celebrates the export of 600 buses to Saudi Arabia at its factory in Baohe Economic Development Zone of Hefei, capital of China's eastern Anhui province. This is the largest order for China's bus exports this year.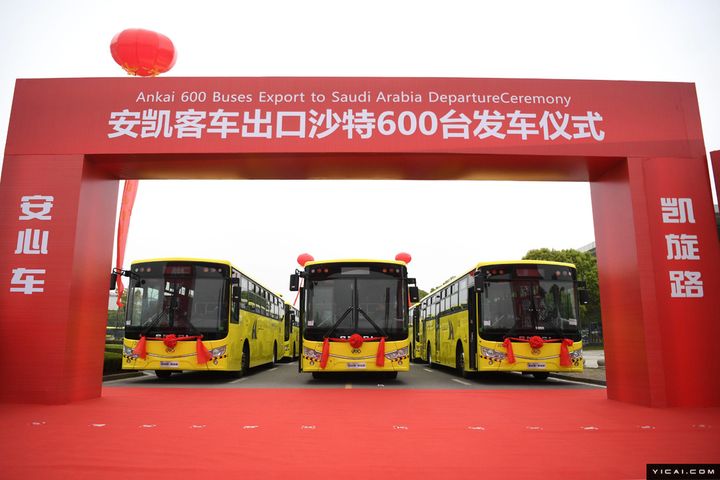 Hefei-based commercial car maker Ankai begun to position itself in the Saudi market in 2007, joining hands with Saudi Arabia's largest transport firm Hafil Transportation in 2011 and exporting 3,000 school buses to the desert country in the biggest order for China's bus exports that year.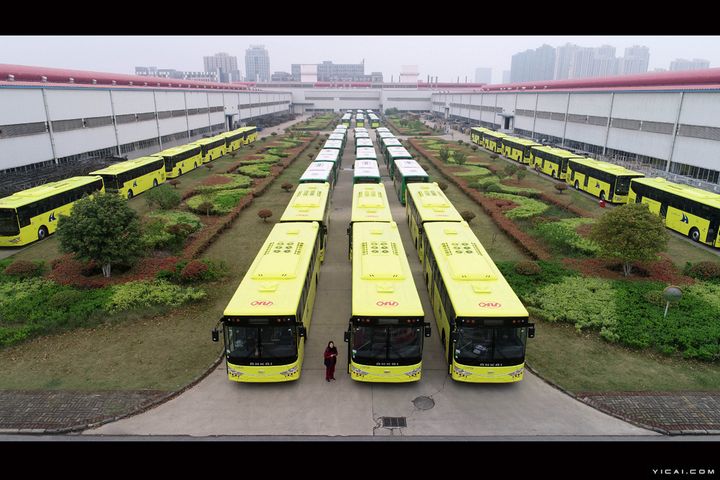 Ankai exported 600 and 800 high-end A9 buses to Saudi Arabia in 2017 and 2018.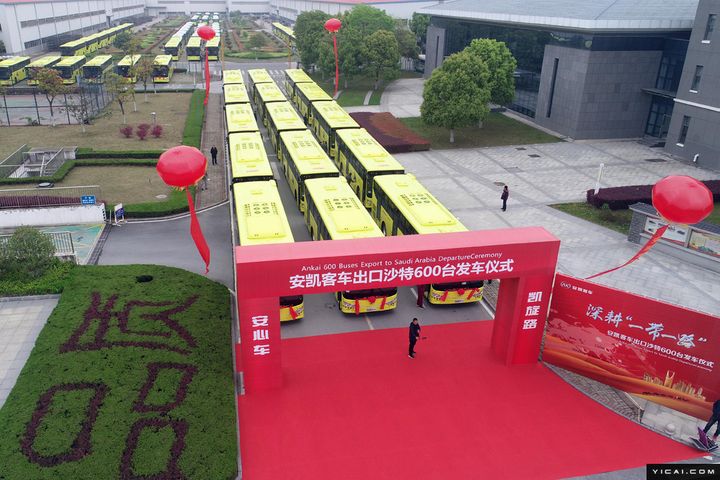 Ankai has exported a total of nearly 7,000 buses to the oil-rich kingdom to become the brand with the most buses in the country. Its products range spans school buses, buses and high-end passenger vehicles for tourism and pilgrimage purposes.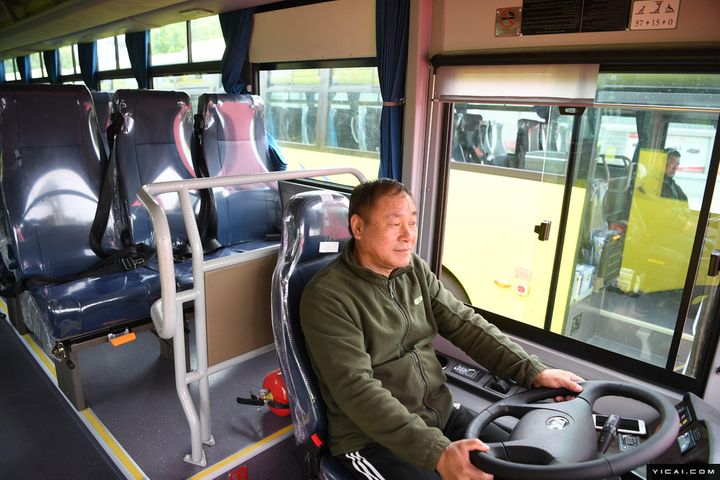 Editor: Ben Armour