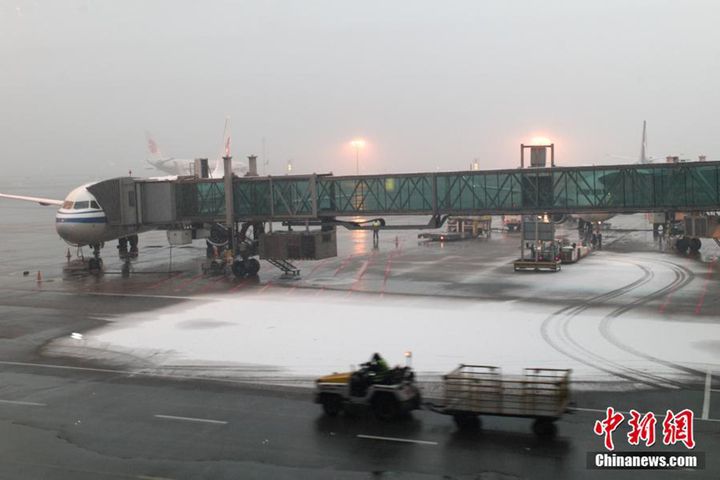 Beijing greeted falling snow today and Beijing Capital International Airport planned to operate 1,328 departures and arrivals and to throughput 213,400 passengers. As of 7.00 a.m., 149 flights had taken off or landed and 42 had been canceled.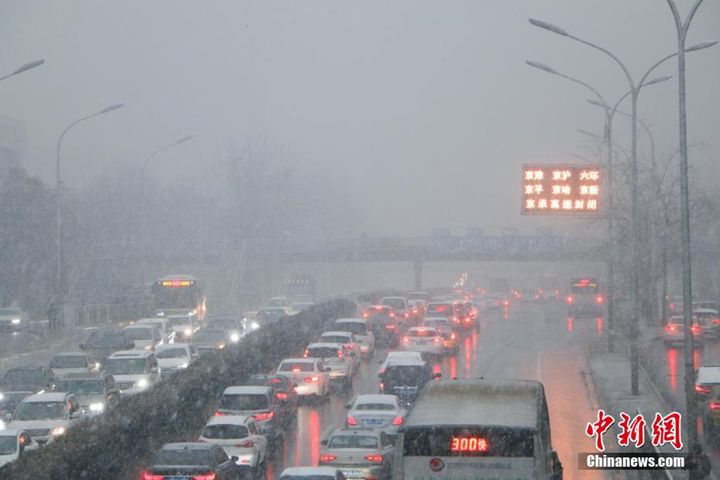 Beijing Meteorological Bureau issued a blue warning for blizzard conditions and a yellow warning for road icing yesterday. Several highways entering the capital city were closed today.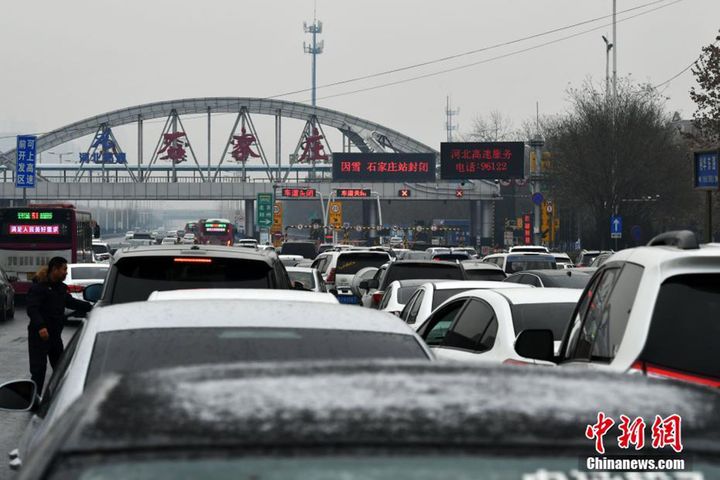 Access to a freeway in Shiajiazhuang, the capital of Hebei province adjacent to Beijing, is barred today because of snow.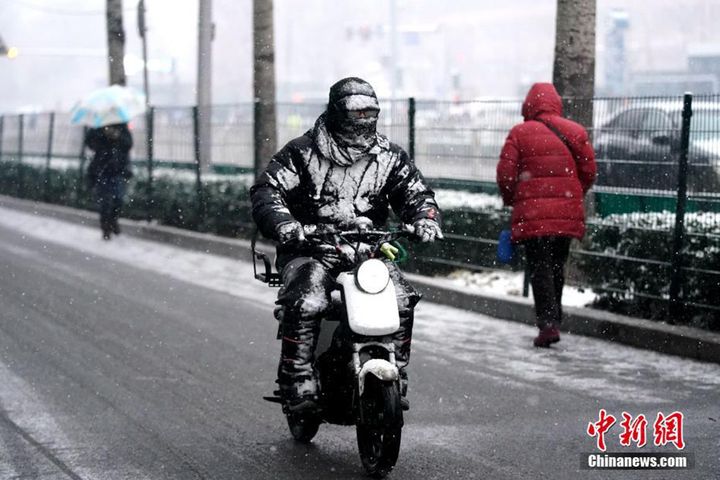 Beijing residents bundle up and brave the snow on their commute.
Editor: Ben Armour