(Yicai Global) Feb. 19 -- Beijing's iconic Palace Museum is will open to the public at night for the first ever to put on shows to mark China's traditional Lantern Festival,. The shows, taking place tonight and tomorrow, are the first time that the ancient buildings have been lit up at night on a large scale since they were built in 1925.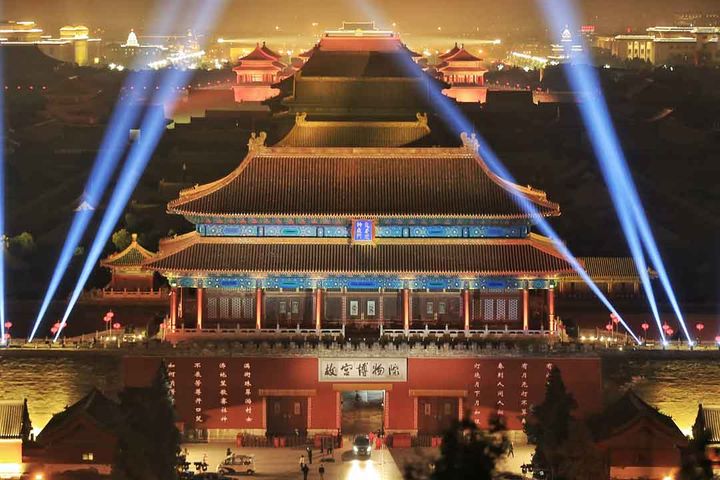 Lighting tests at the Palace Museum's Meridian Gate yesterday.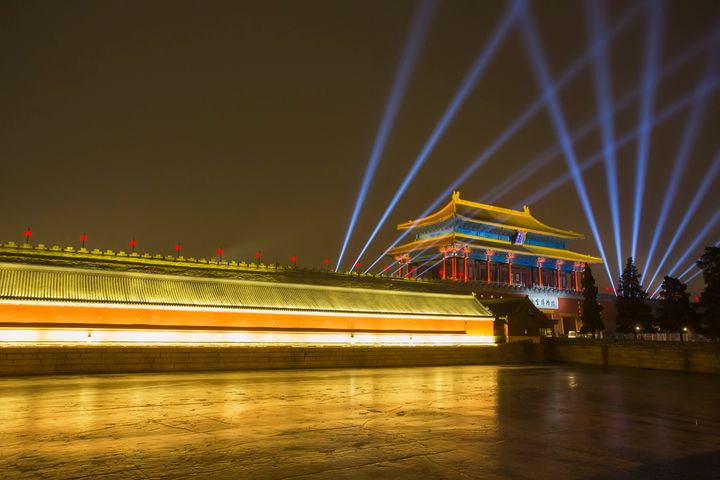 The Forbidden City's Lantern Festival Night event will be held in the Meridian Gate exhibition hall, the Gate of Supreme Harmony plaza, at the East Wall and at the Gate of Divine Prowess.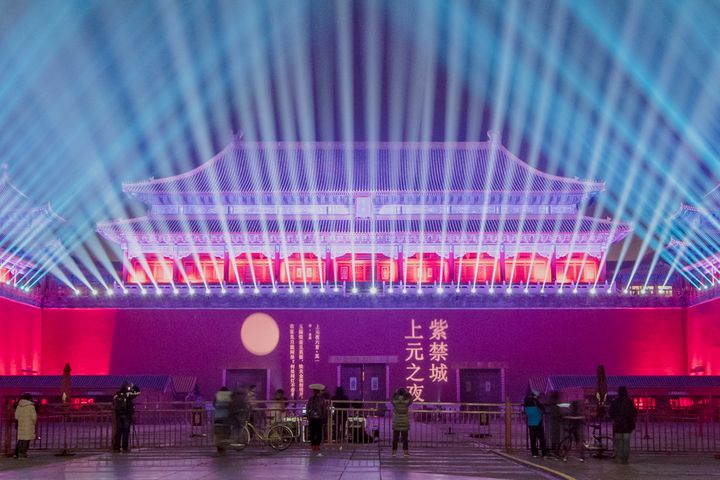 The Palace Museum opens to visitors with reservations at night for the first time in 94 years.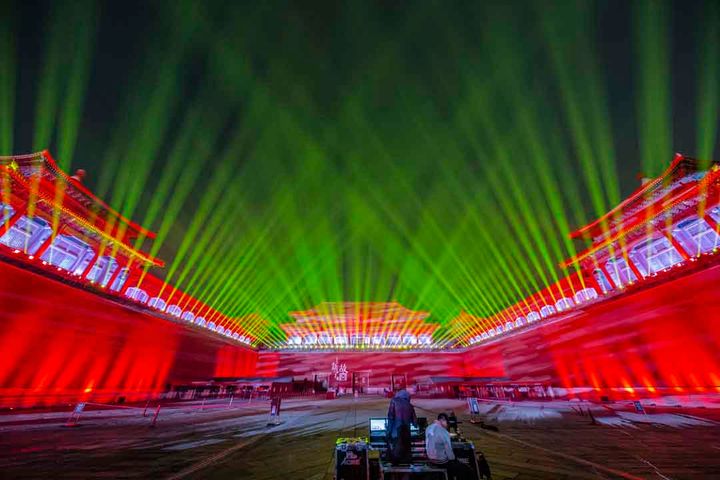 Lantern festival shows have not been held at the Forbidden City traditionally due to most of the ancient buildings being made out of wood, according to experts.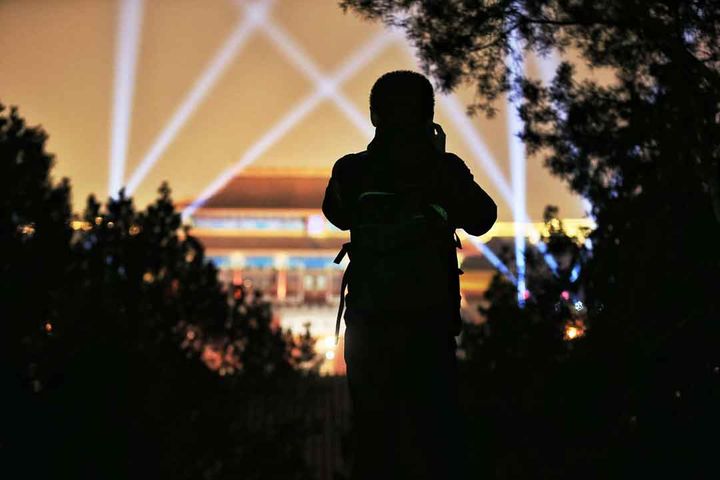 A Beijing citizen takes a picture of the Palace Museum at night yesterday.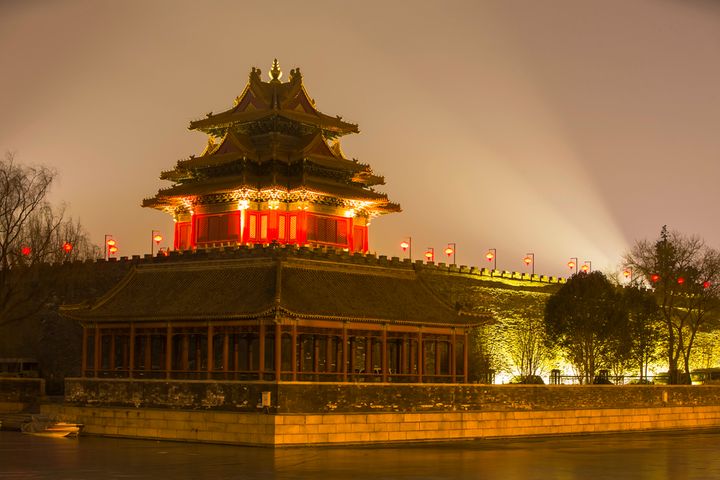 The Palace Museum won't charge any fees for the lantern show and will invite deliverymen, sanitation workers, firefighters, policemen and thousands of others.
Editor: William Clegg