(Yicai Global) Aug. 23 -- The 2019 World Robot Conference, held in Beijing till Aug. 25, has garnered the newest bots from over 180 institutions with a widened product offering from last year. 
A robot used for surgery demonstrated its suturing skills with a grape.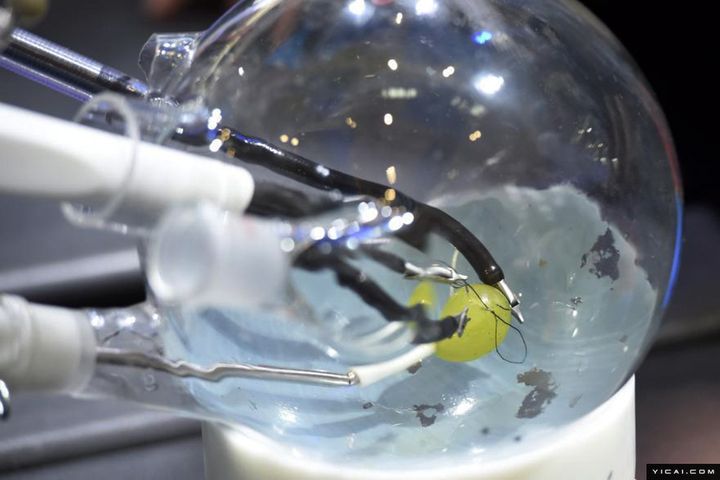 This bot can create a 3D image of small veins inside people's heads.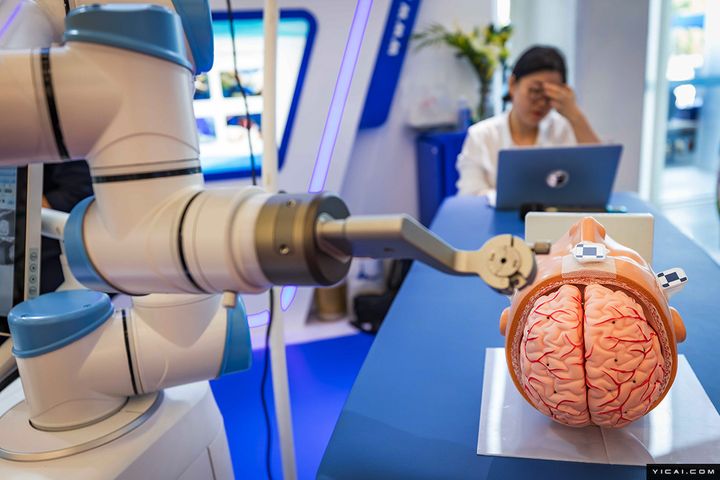 Children were curious about Unitree Robotics' robo-dog.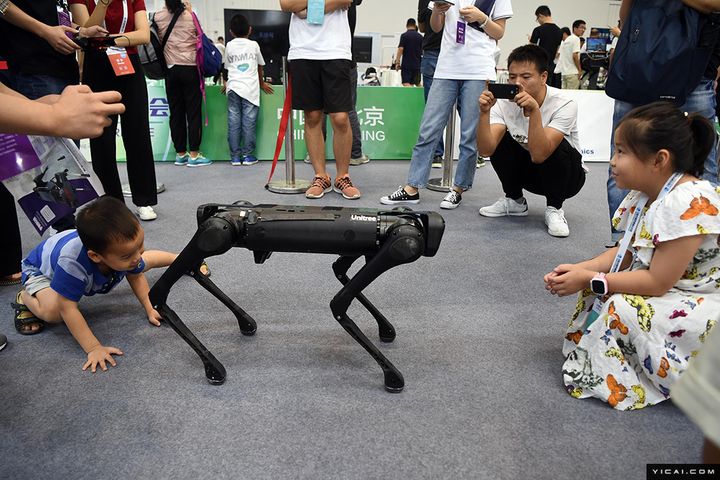 Germany's Festo brought its bionic bird to spread its wings and fly at the venue.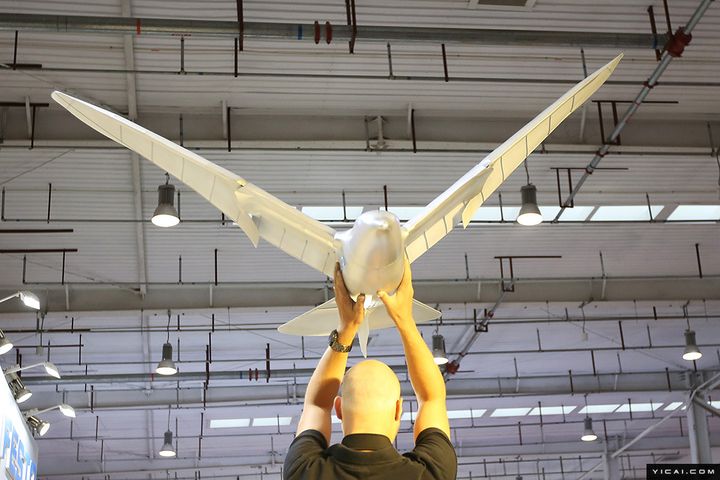 Better than Beethoven? A robotic pianist, along with a band, entertained fair visitors.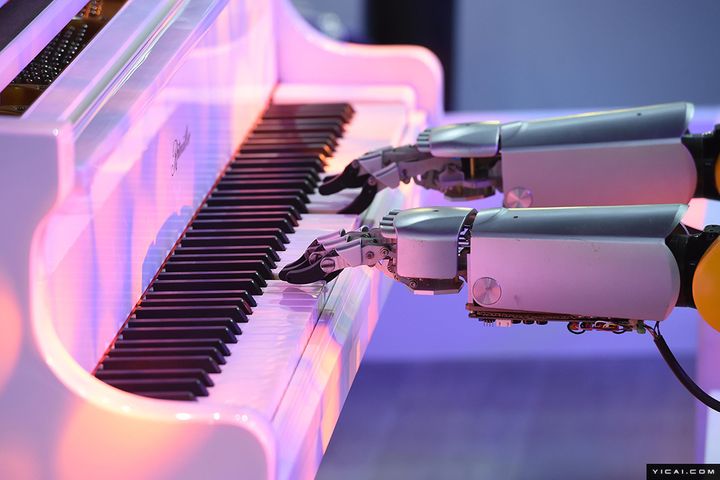 A firefighting bot showed its skills, climbing the stairs.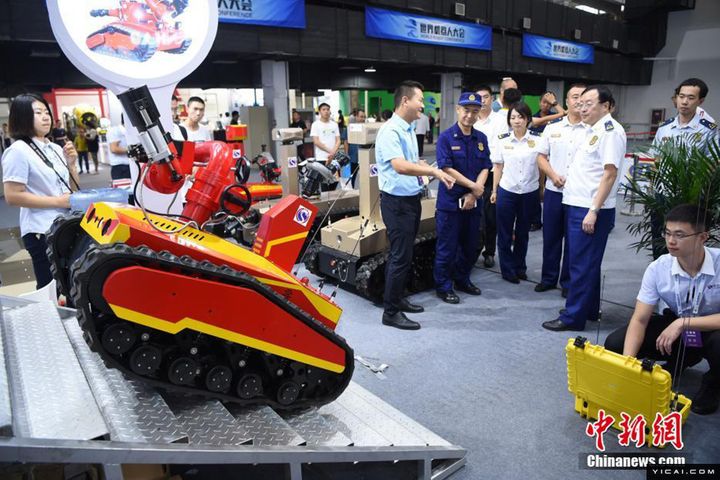 Who needs real pets anymore? Kids followed the smooth movements of an android fish, potentially the most low-maintenance pet ever seen.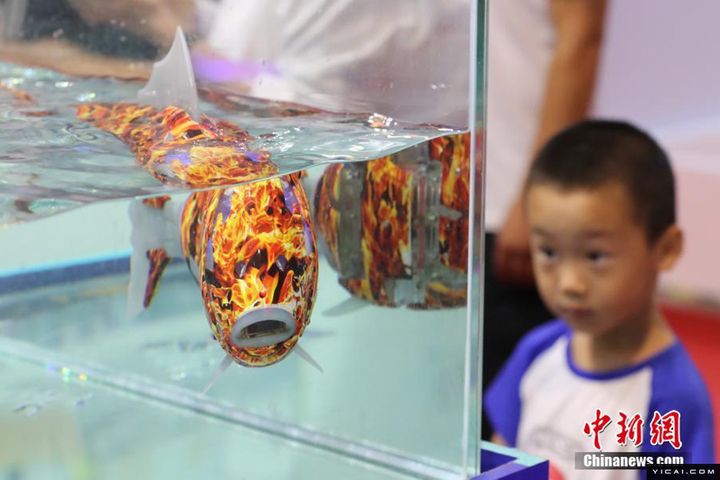 Editor: Emmi Laine