(Yicai Global) July 3 -- China Unicom has opened an experience in Xiongan New Area to show off its latest 5G technologies and applications, including virtual reality gaming, dual networks and smart construction sites.
Xiongan New Area became an official national development zone in April 2017. It spans about 100 square kilometres to the south of Beijing and aims to take non-capital functions out of the city and build itself into a densely populated and prosperous economy.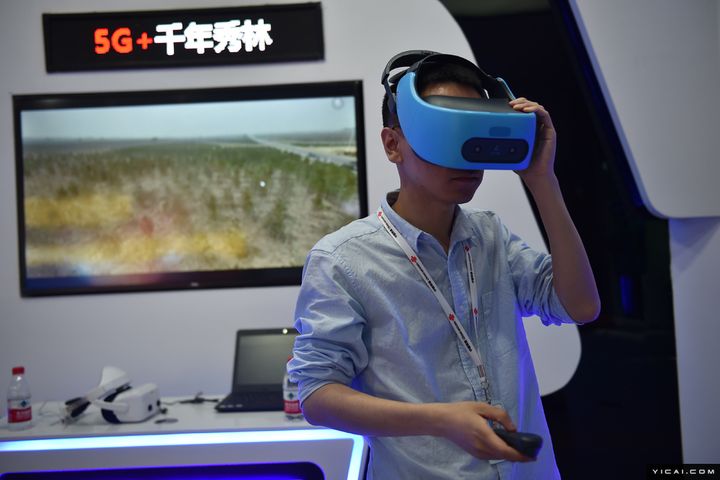 A visitor tries out 5G VR technology to monitor a local forest that spans 6,667 acres.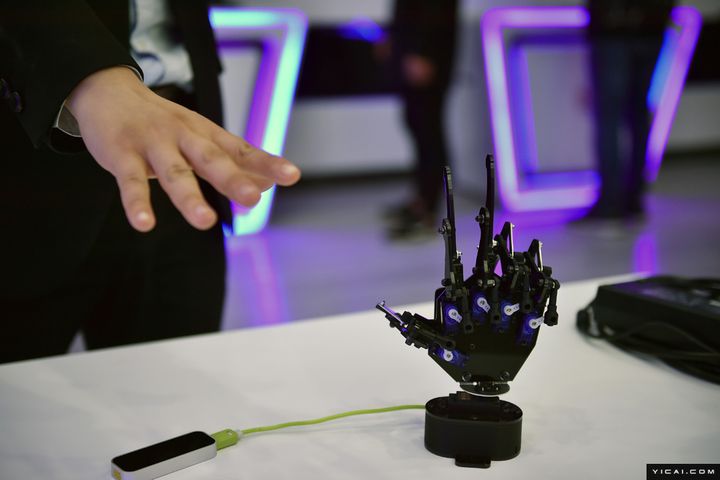 This smart robot plays a finger guessing game with visitors.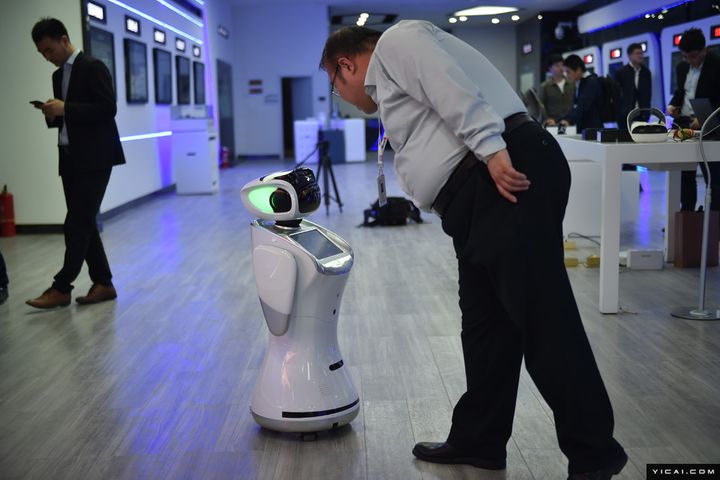 This interactive robot can chat with humans.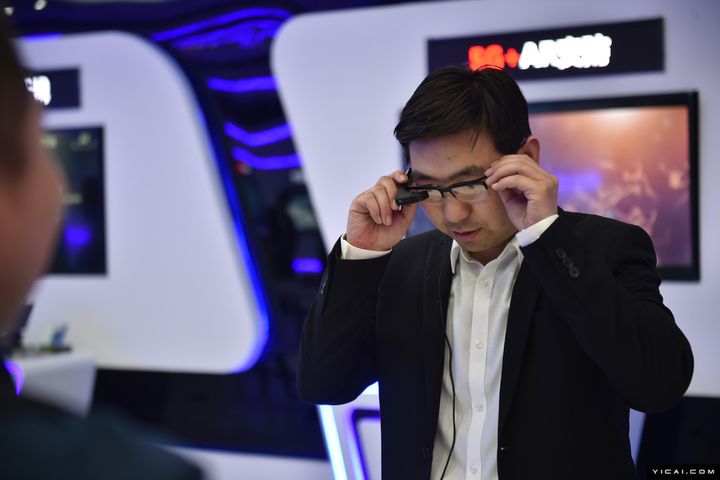 These smart glasses can identify objects or people.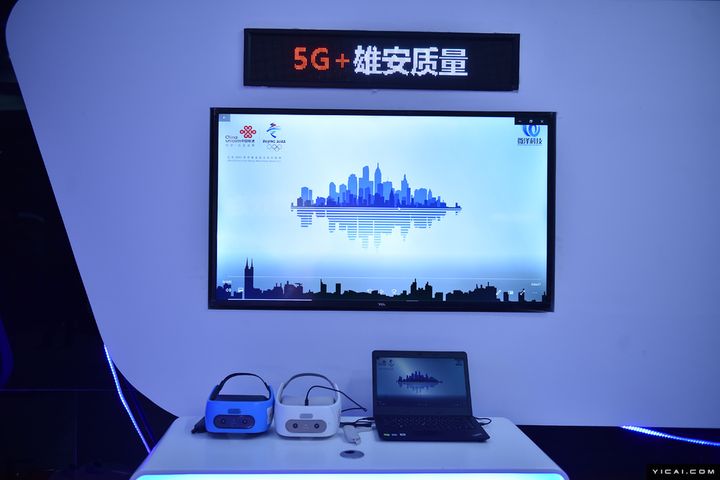 Several of China Unicom's 5G smart home appliances.