(Yicai Global) April 30 -- Chinese railway stations are gearing up for a busy few days as some 106 million people are expected to make train journeys over the five-day Labor Day holiday that starts tomorrow.
This will be an increase of 0.8 percent from the same period in 2019, according to the China State Railway Group. Travel last year was greatly inhibited by the Covid-19 pandemic.
Tomorrow, around 17 million people should be on the move, it added.
Travelers jostle elbow to elbow at the Hangzhou East Railway Station. About 240,000 people are expected to pass through today.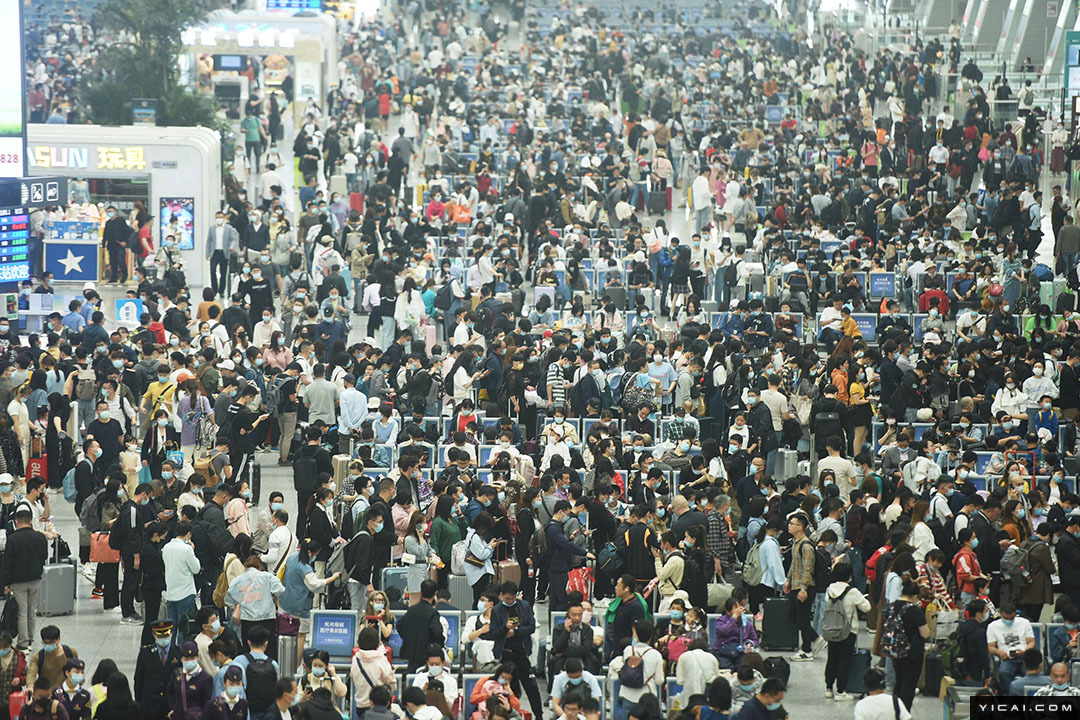 People wait to board their train at Wuhan Railway Station. Passenger volumes should be back to 90 percent of what they were in 2019.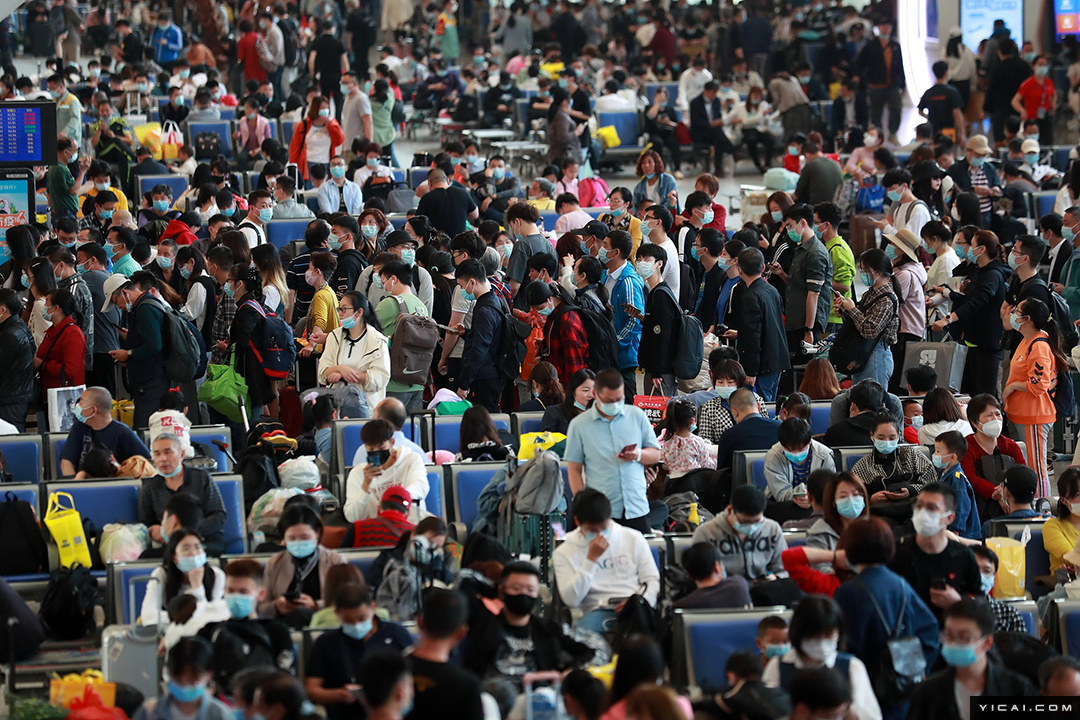 People queue to board a train at Jiujiang Railway Station in eastern Jiangxi province.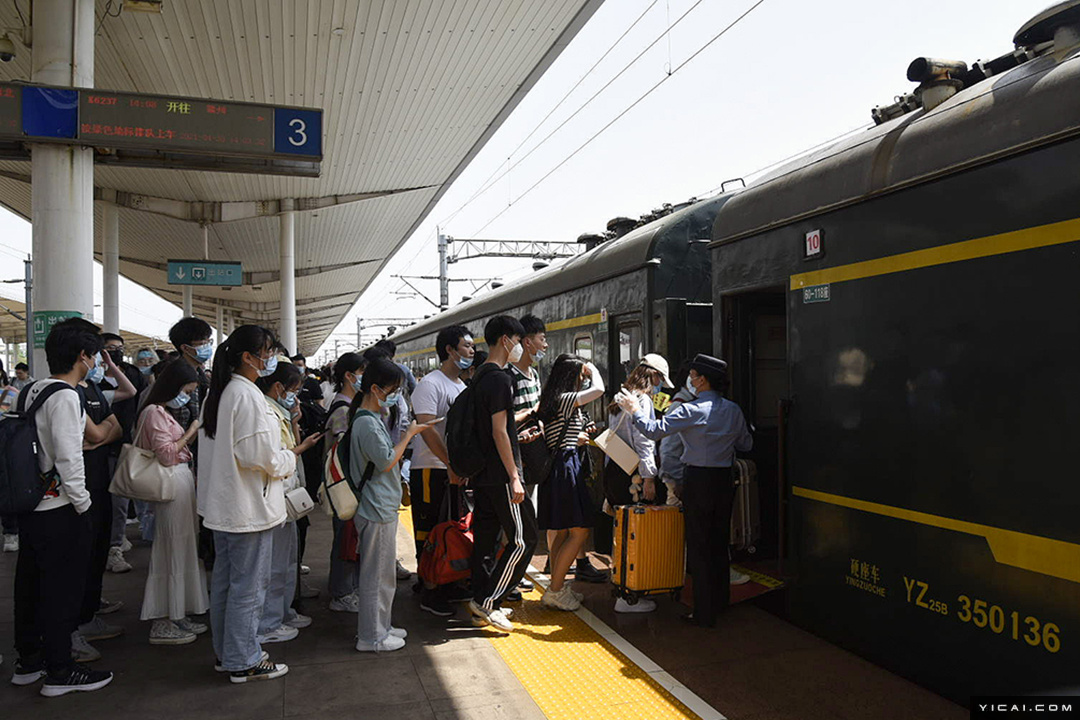 Guiyang Railway Station in southwestern Guizhou province teems with passengers.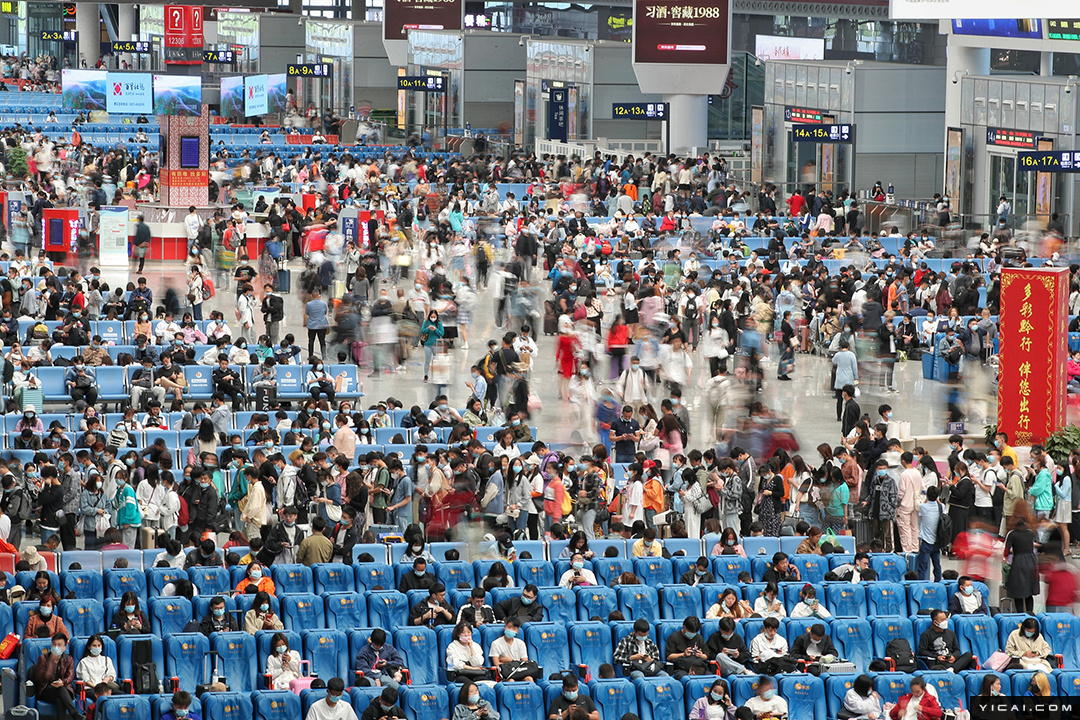 Editors: Tang Shihua, Kim Taylor