(Yicai Global) Oct. 11 -- More than 1.7 million people have been affected as unseasonably heavy rains lead to severe flooding across 11 cities in the northern Chinese province of Shanxi. The local government has been spearheading a number of disaster relief efforts, including the building of temporary dams to contain some of the flood waters.
More than three times the normal rainfall was dumped on Shanxi between Oct. 2 and Oct. 7 at 119.5 millimeters, according to meteorological data. It has caused the Yellow River, China's second-longest river, to burst its banks in several places, submerging farmland, damaging infrastructure and properties and forcing people to relocate.
Pic 1: Water gushes from a burst dam in Yuncheng city. Rescue workers pile sandbags and bricks to try and stem the overflow.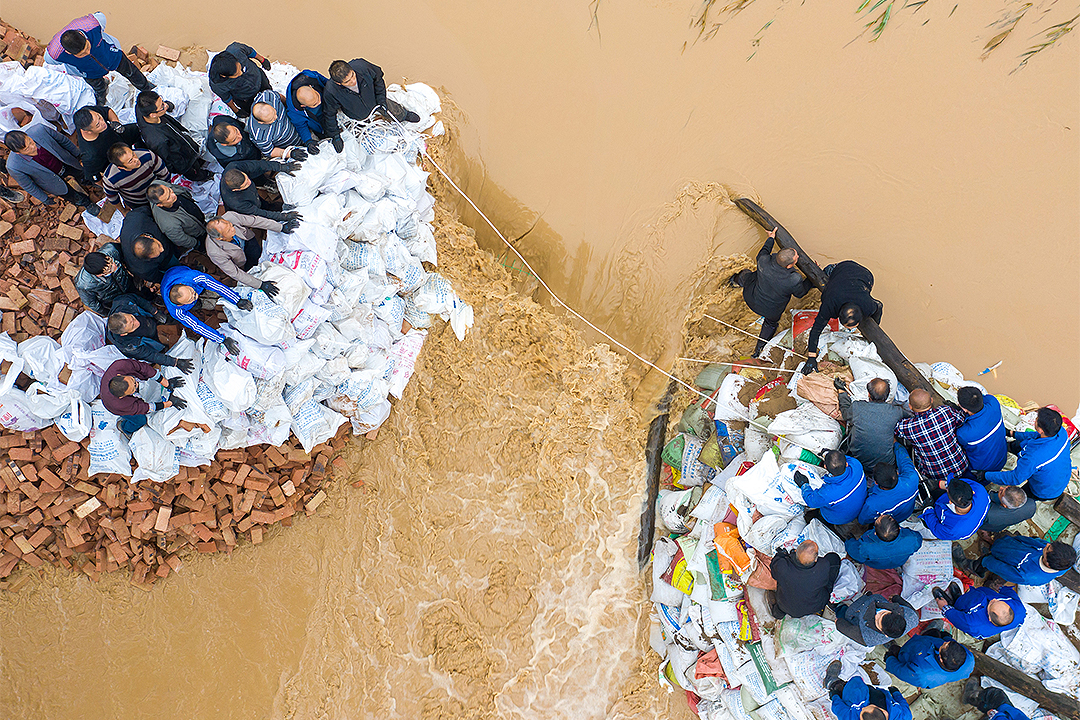 Pic 2: Part of a railway bridge is washed away in Qixian county, Jinzhong city. Engineers are already onsite to start repair works.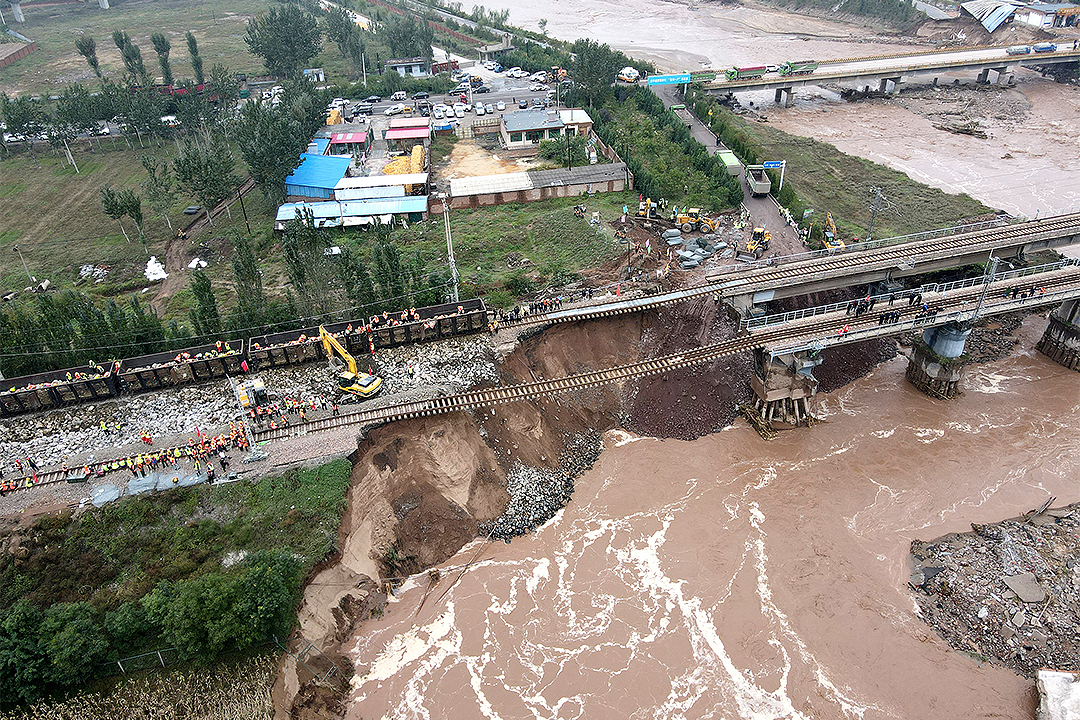 Pic 3: Parts of Jiexiu city sit several centimeters underwater. The flood waters have entered residential properties, government buildings and business offices.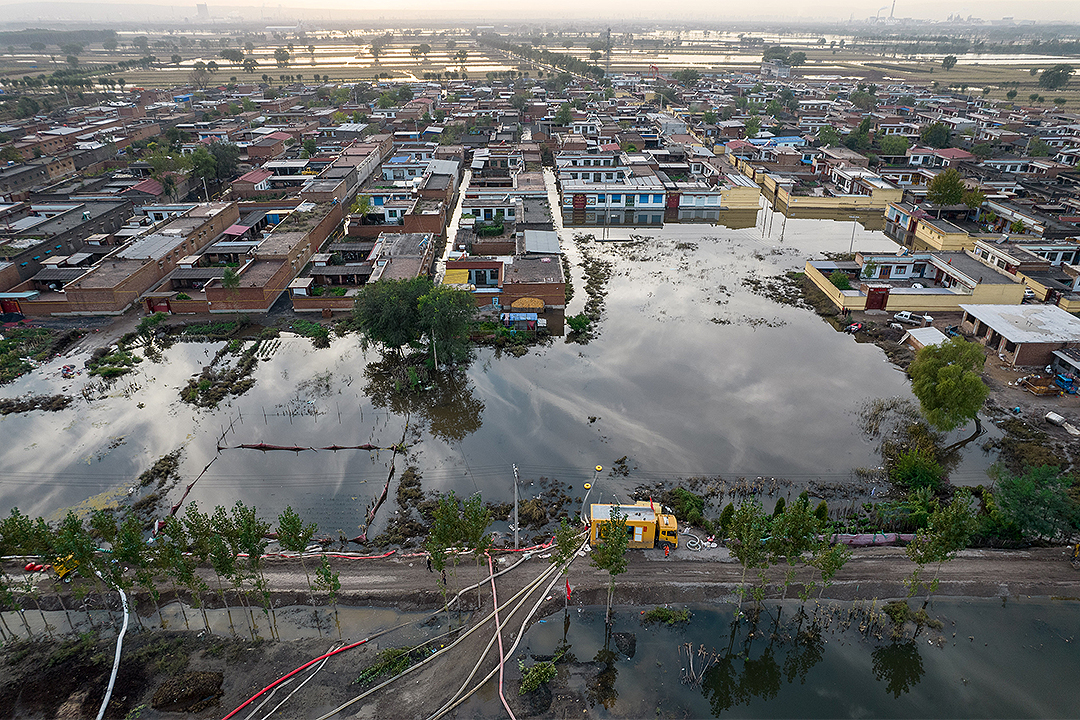 Pic 4: A temporary dam is constructed in Hejin city on the flood plains of the Yellow River to try to contain the water.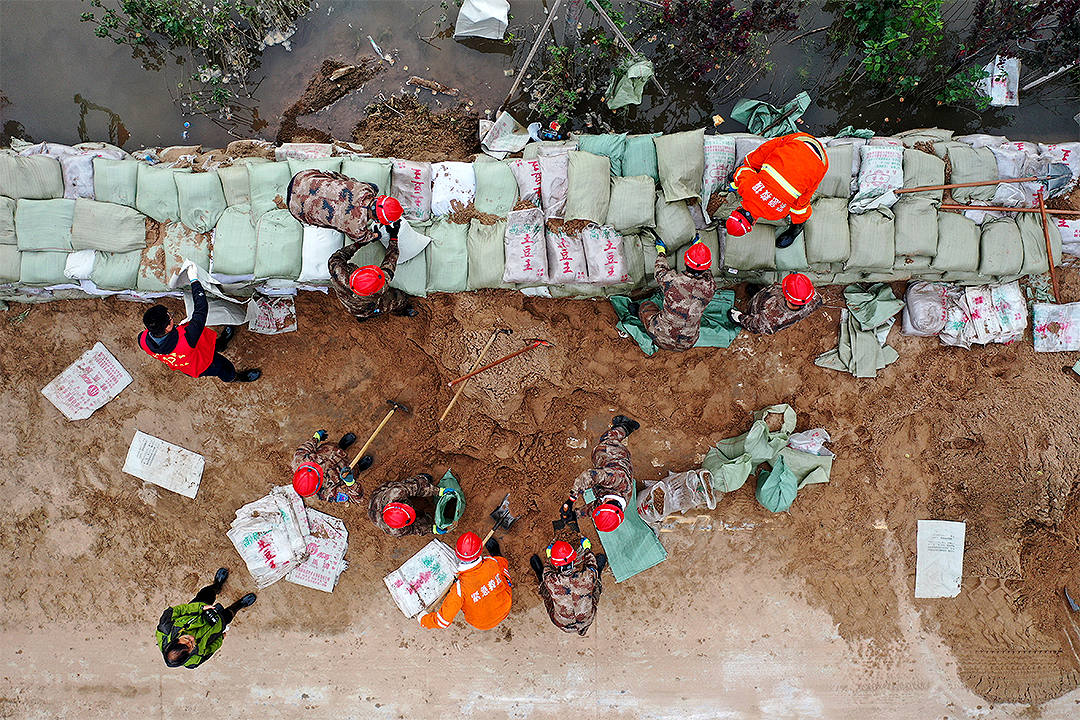 Pic 5: Diverted floodwaters submerge farmland outside Hejin city.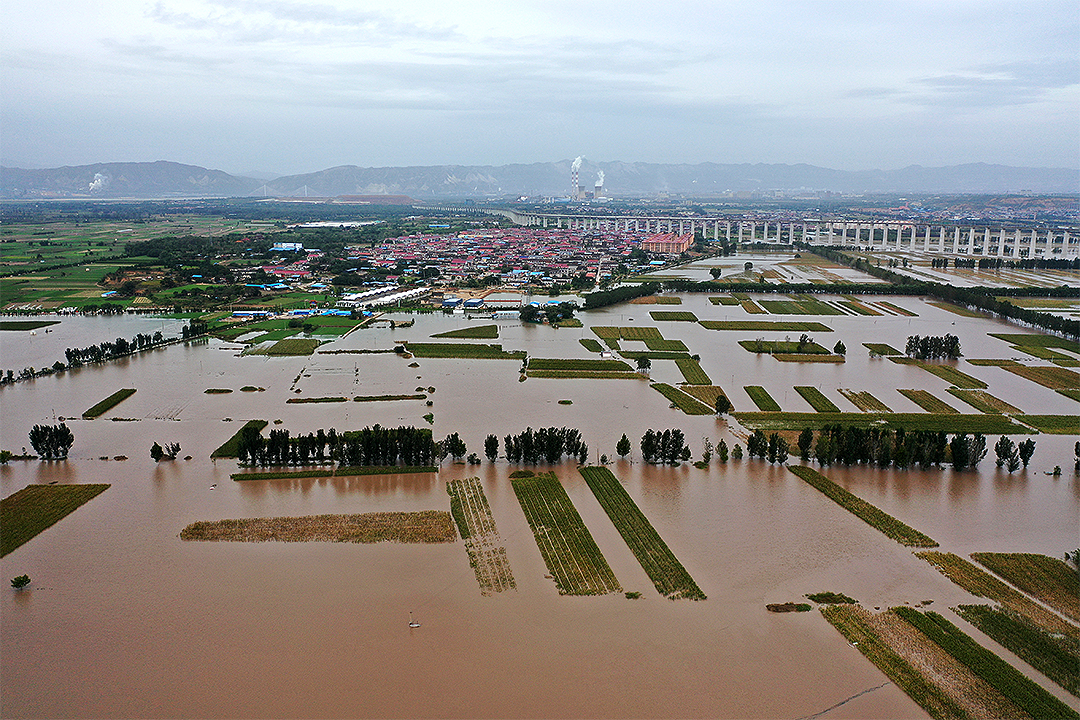 Editors: Dou Shicong, Kim Taylor