(Yicai Global) June 23 -- Extensive flooding is wreaking havoc in China's southern Guangdong province as the region experiences the heaviest rainfall in decades. The water levels of Beijiang river, a major waterway that connects the cities of Shaoguan and Qingyuan, are close to a 100-year high.
Local meteorological authorities are watching Beijiang river closely as flood waters are expected to peak at four meters above the danger level today at 16 meters. Yicai Global was on the scene in Qingyuan at 2 a.m. China time and found the river flowing fast and rising quickly.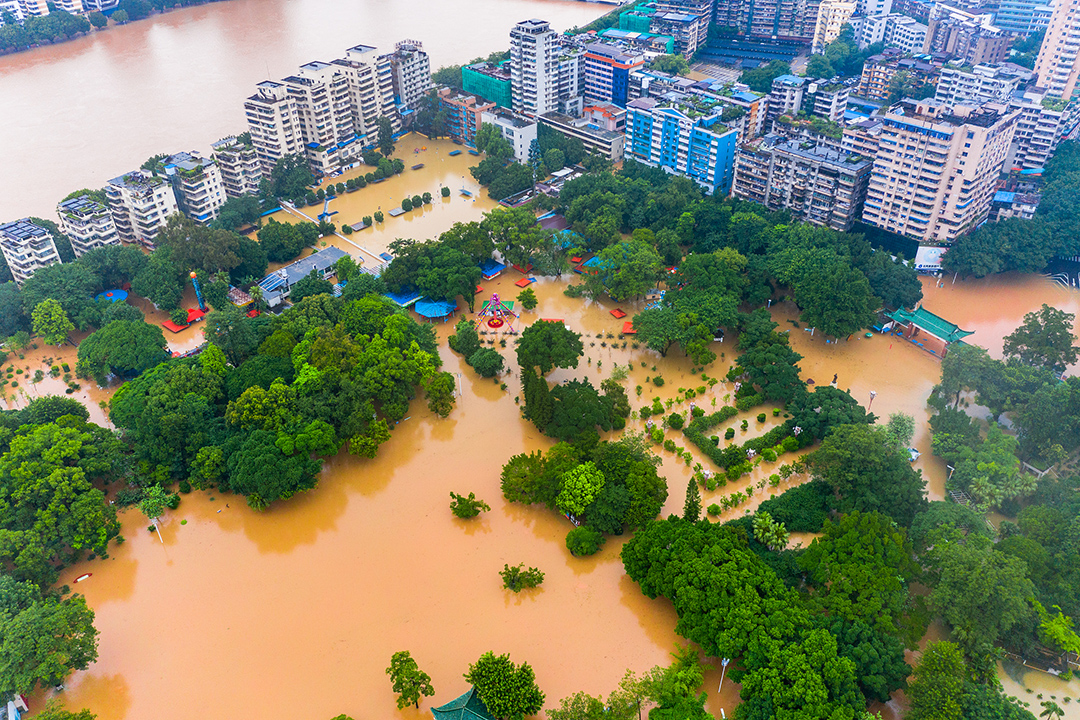 Much of Shaoguan lies submerged under water after heavy downpours lashed the city from June 19 to June 21.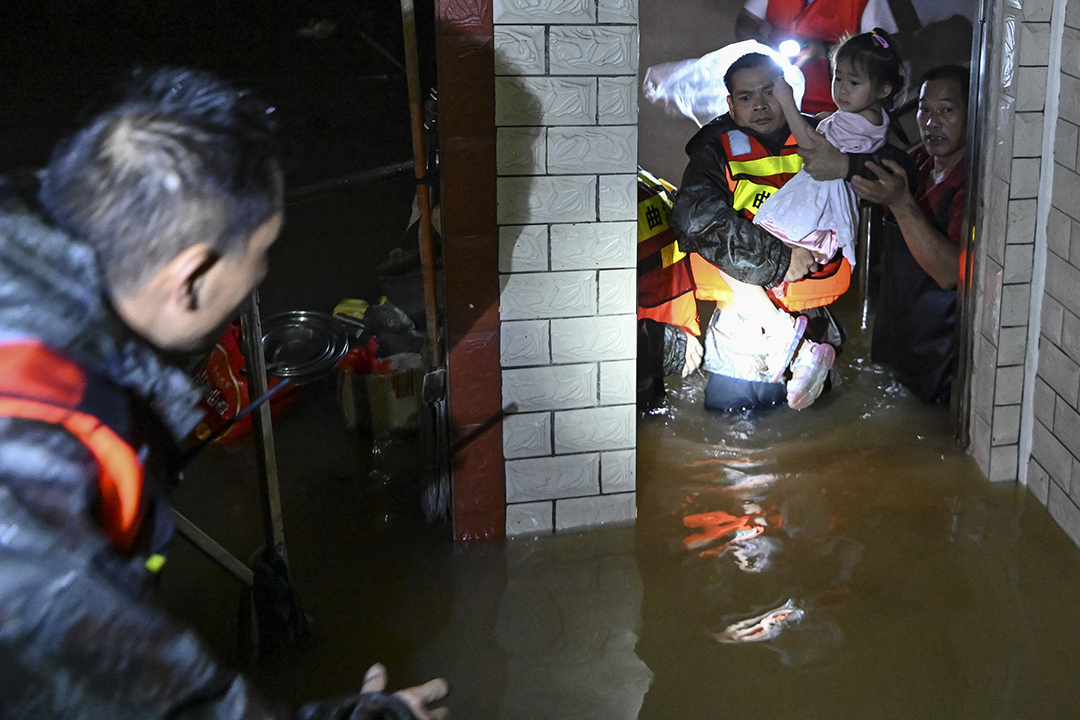 Rescuer workers save a child trapped in rising floodwaters in a building in Xinli village, part of Shaoguan.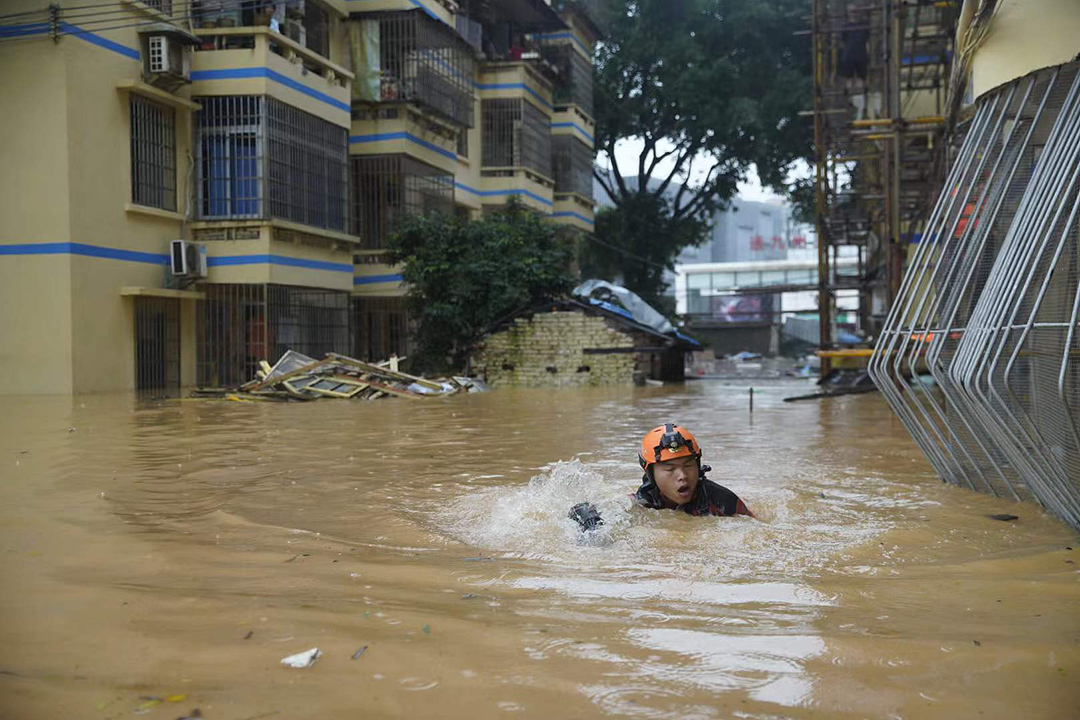 A rescuer workers swims through the swelling flood waters checking for any emergency situations.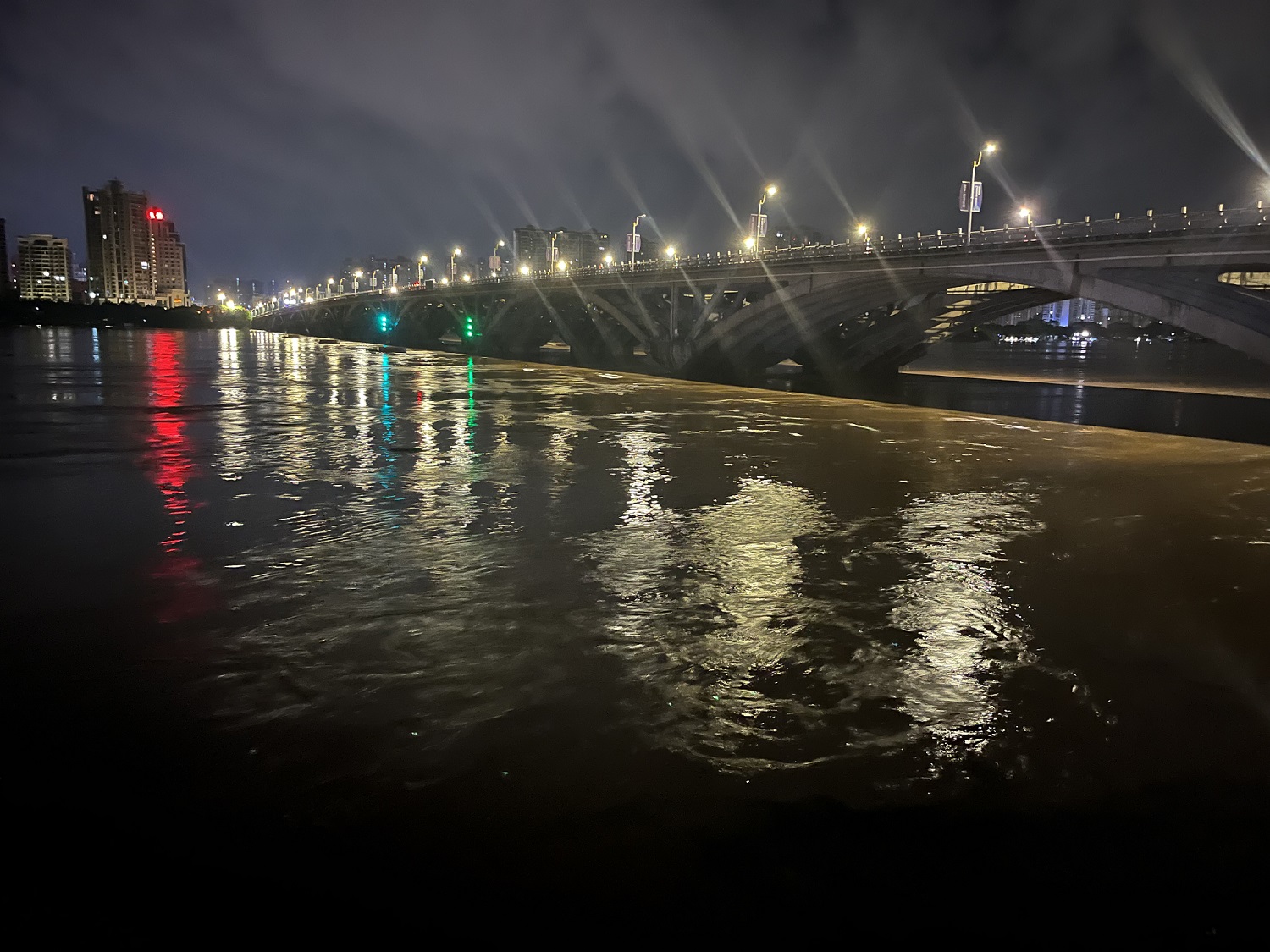 The swollen Beijiang river laps the top of a bridge in downtown Qingyuan.
Editor: Kim Taylor