(Yicai Global) June 16 -- The makeshift Covid-19 hospital in the Shanghai New International Expo Centre closed its doors yesterday as the city's recent outbreak of the novel coronavirus ebbs and life in the metropolis returns to normal. Out of 10 such temporary hospitals, only one remains open.
The makeshift hospital in the city's Pudong district was the first in Shanghai to have over 10,000 beds and was equipped with 10 cubicles and 14,000 beds. Some 47,920 patients passed through its doors during the 77 days that it operated. Around 47,244 of these were treated and discharged and 676 were serious cases that needed to be transferred to specialized hospitals.
Only the temporary hospital in the Fuxing Pavilion on Chongming Island remains open for the treatment of any new cases.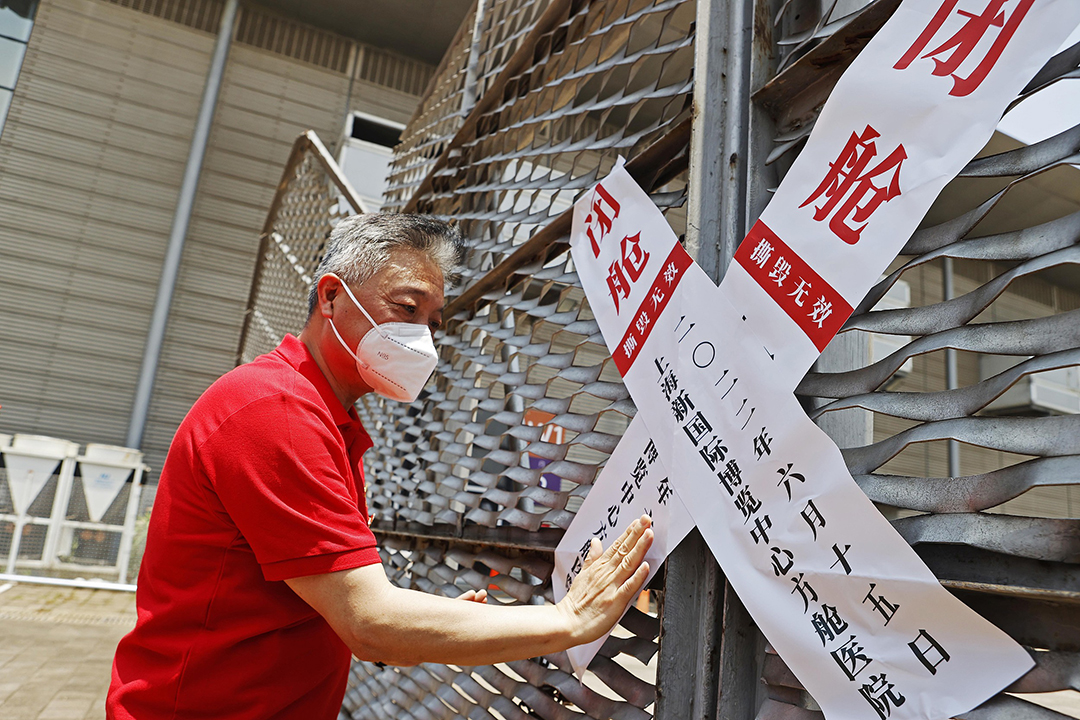 Zheng Junhua, head of the temporary hospital, declares the unit shut and affixes a seal to the door.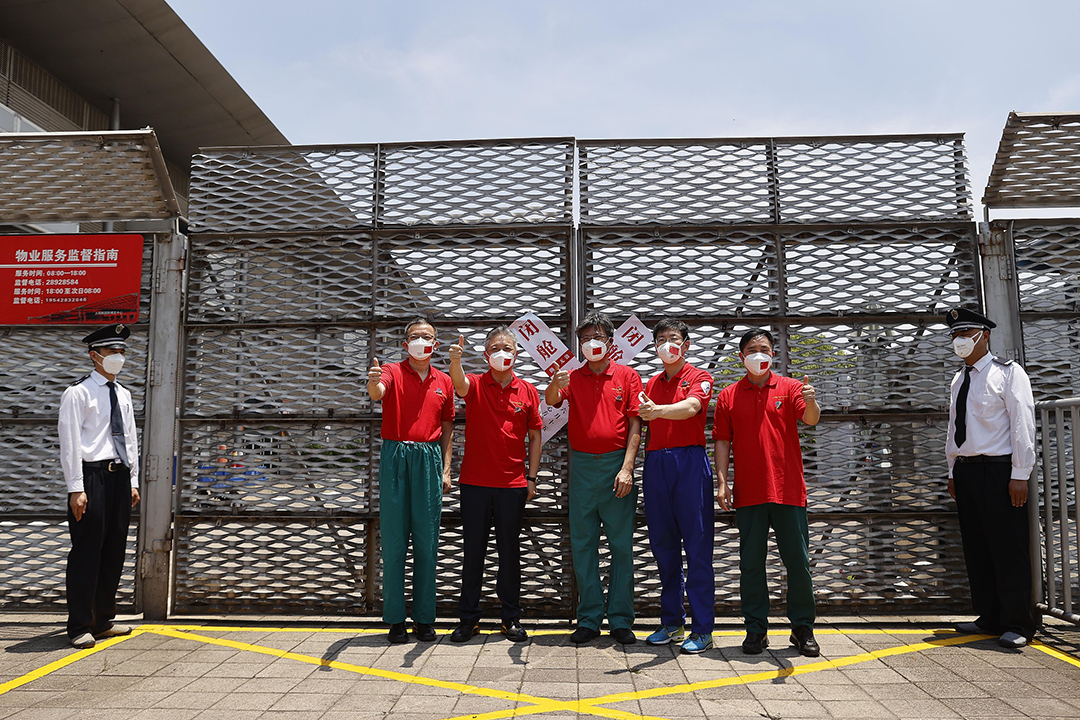 The heads of the medical teams take a group photo at the gate.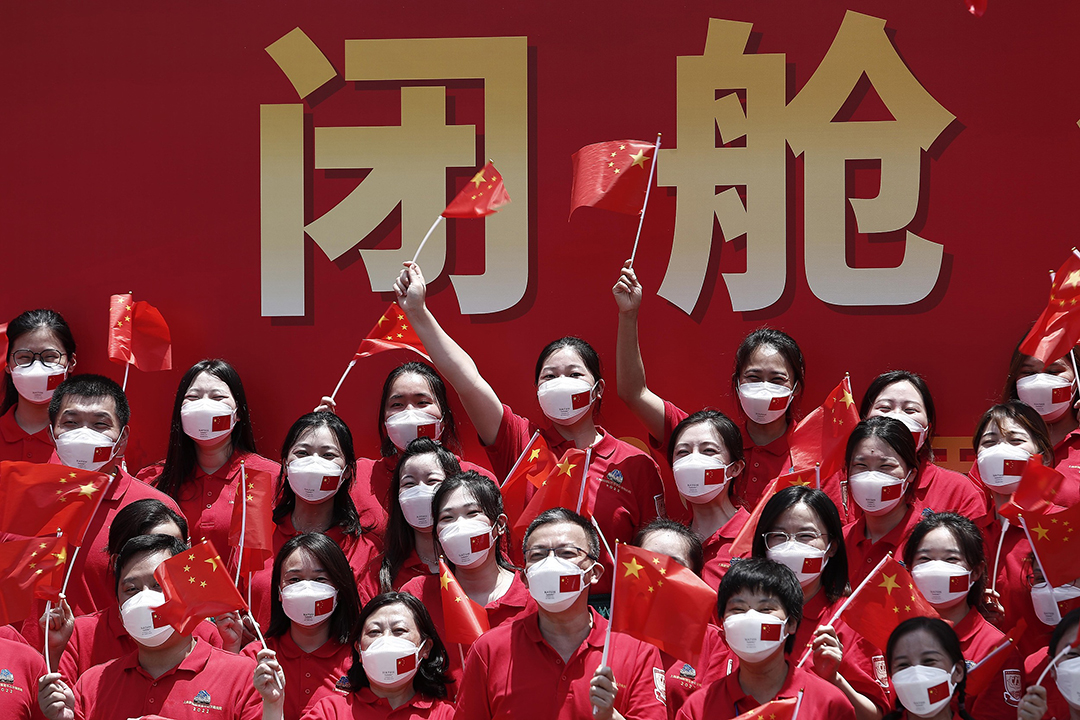 Medical staff pose triumphantly in front of a poster. Nearly 7,000 medical workers took part in the battle against Covid-19 in the city's latest flare-up.
Editor: Kim Taylor