(Yicai) Sept. 18 -- Visitors to Yu Gardens, a classical Chinese garden and popular tourist market in downtown Shanghai, are able to immerse themselves in traditional culture during a special event to mark the arrival of the combined Mid-Autumn Festival and National Day holiday next week.
Yu Garden's "Mid-Autumn Festival Tour," which will celebrate the eight-day public holiday starting Sept. 29, is now open to visitors. Tickets are sold both online and offline and cost CNY80 (USD11) for adults and CNY50 for children.
The Mid-Autumn Festival falls during the full moon around the time of the autumn equinox and is a time of family reunion. Even if members of the family cannot gather together, they can know that wherever they are in the world, they are all looking at the same moon.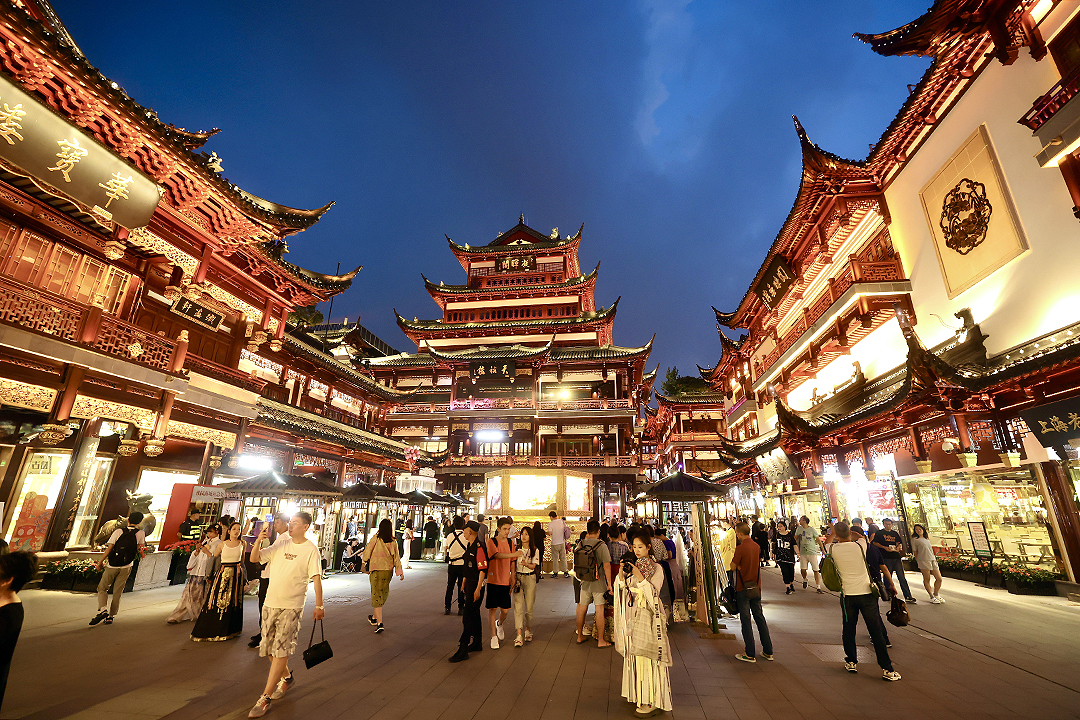 Tourists wander among the classical architecture, lit up at night.
Dancers in flowing gowns dance a traditional dance belonging to the customs of regions south of the Yangtze river.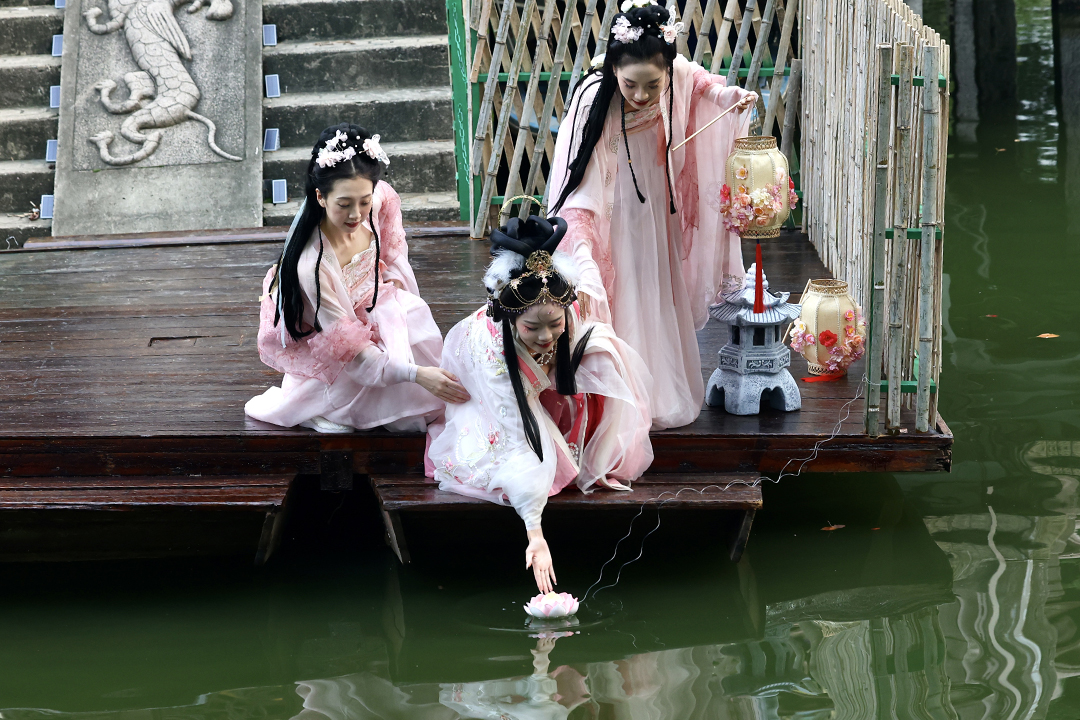 Girls in traditional dress place lotus lamps in the water, an ancient ritual used to pray for good luck.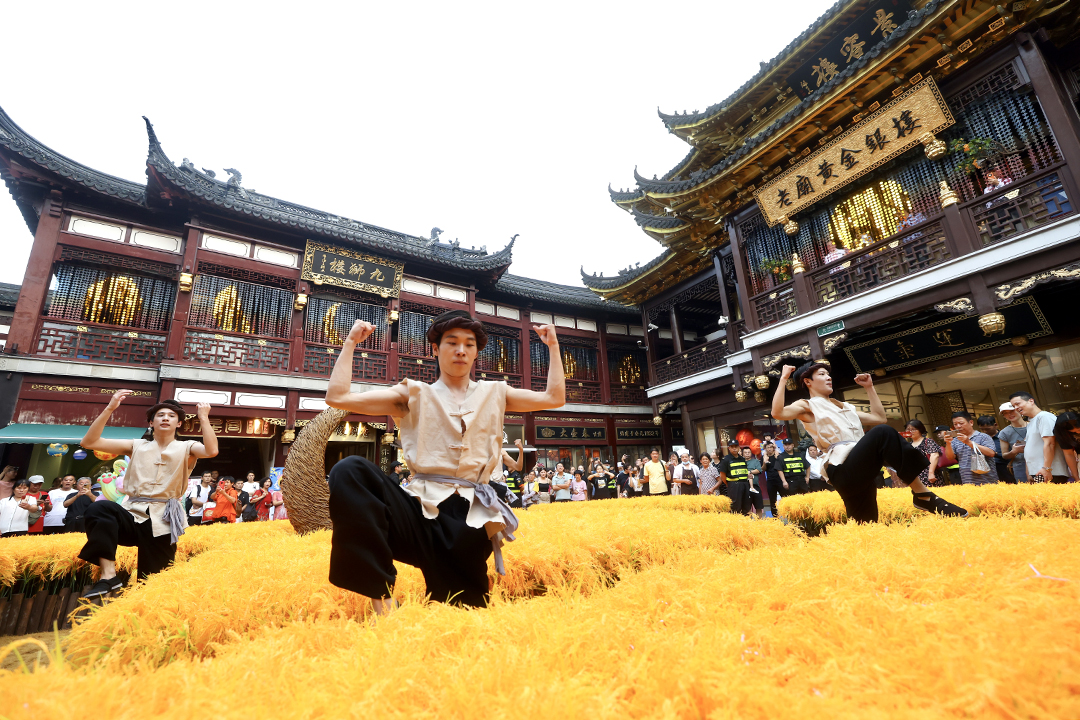 Dancers celebrate the autumn harvest.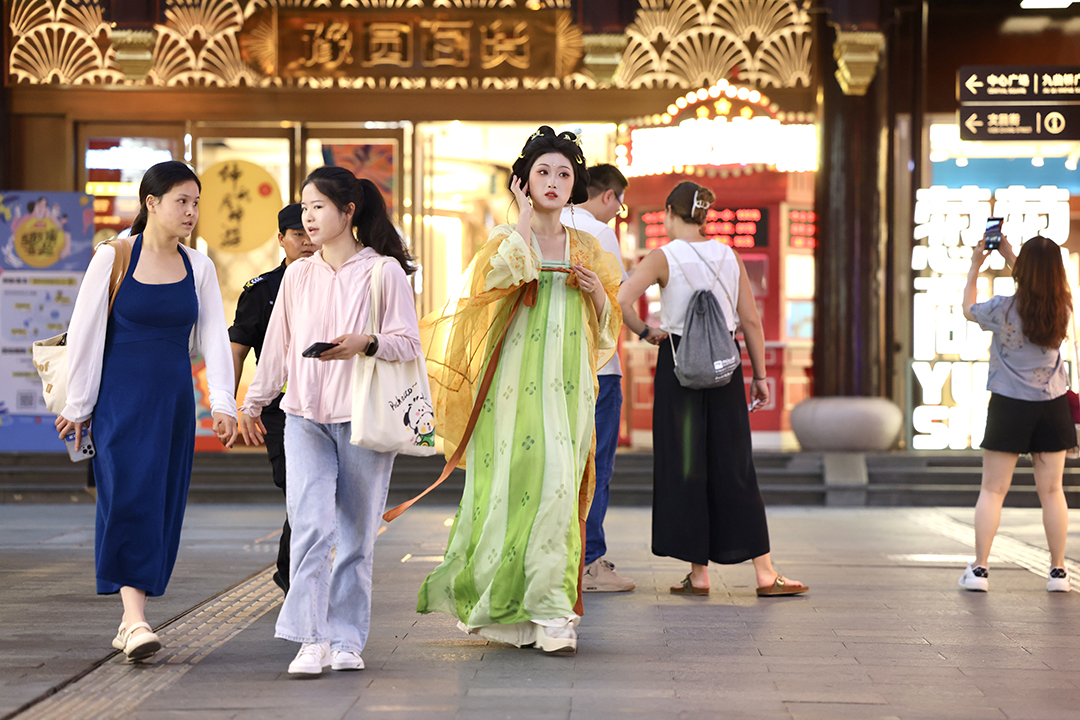 Some visitors dress up in Han Dynasty costumes and have their makeup done for free at certain stores.
Editor: Kim Taylor