(Yicai Global) Feb. 5 -- Wuhan, the central Chinese city that is the epicenter of the recent novel coronavirus outbreak, has begun setting up temporary hospitals in gymnasiums and other similar buildings to add 4,000 new beds as patients of the disease continue to soar in number.
The facilities are similar to mobile field hospitals used by the Chinese People's Liberation Army and comprise movable units with medical and technical equipment to offer support during emergencies.
Wuhan added 1,967 new confirmed coronavirus cases yesterday, of 3,156 total in Hubei province, the provincial health commission said. The city had 8,351 cumulative confirmed cases as of yesterday, while Hubei had 16,678.
A makeshift hospital set up in a local gym.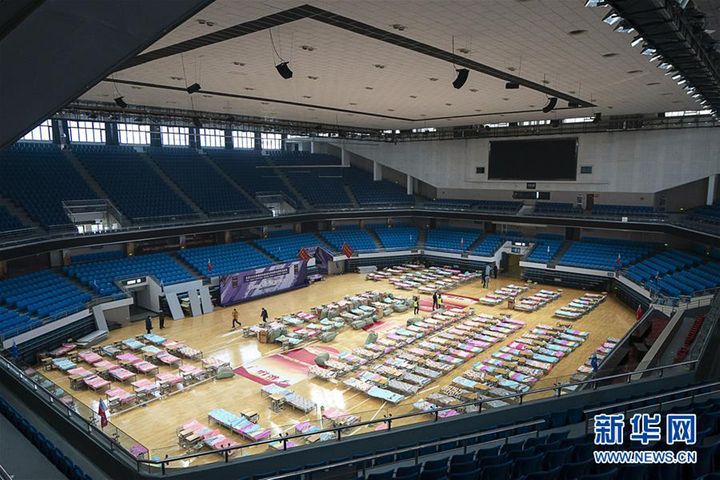 Some of the beds at the hospital.
Workers setting up one of the makeshift facilities.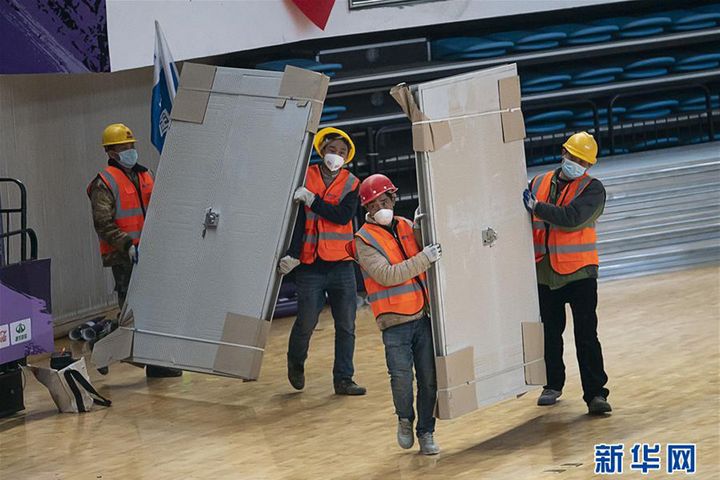 Staff deploying portable toilets outside one of the hospitals.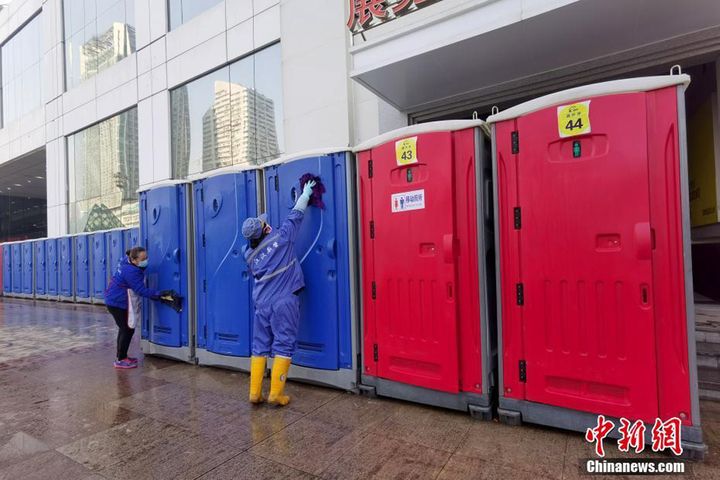 A mini hospital set up at an exhibition center.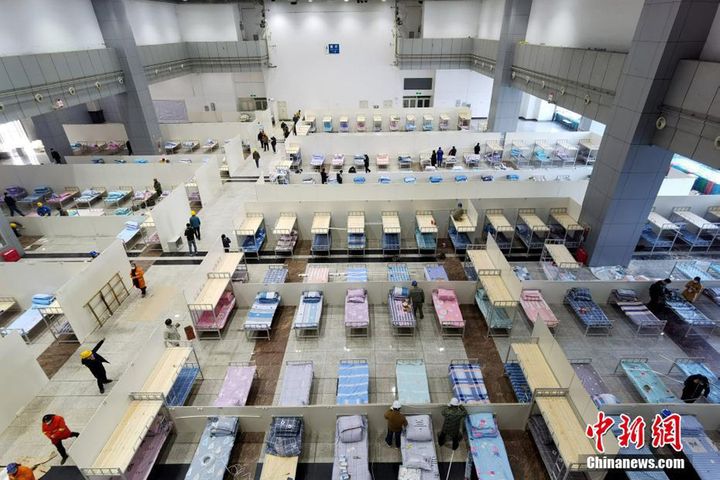 Editor: Tang Shihua