(Yicai Global) March 9 -- Wuhan has transformed several stadiums and exhibition centers into makeshift hospitals since the outbreak of the Covid-19 epidemic to enable the central Chinese city at the heart of the pestilence to accept all patients. Eleven out of the 14 of these temporary hospitals in Wuhan had closed by yesterday as many victims recover and depart and their ranks are not replenished amid the falling number of new cases. Their few remaining patients have all been sent to other designated facilities.
These impromptu care centers have been running for 33 days since they began to treat the first batch of patients from Feb. 5. They have ministered to more than 12,000 infections exhibiting mild symptoms thus far. The remaining three temporary hospitals only had 100 patients between them as of yesterday afternoon.
"We will gradually reduce [the number of] and suspend the remaining improvised hospitals in the next step and strive to close all of them on around March 10," CCTV News quoted Zhai Xiaohui, deputy director of the National Center for Medical Service Administration under the National Health Commission as saying.
The Wuhan Sports Center's makeshift hospital discharged its last batch of recovered patients and officially shut down yesterday. The center was afterwards fully disinfected.
Wuhan Sports Center's temporary hospital stands closed and vacant.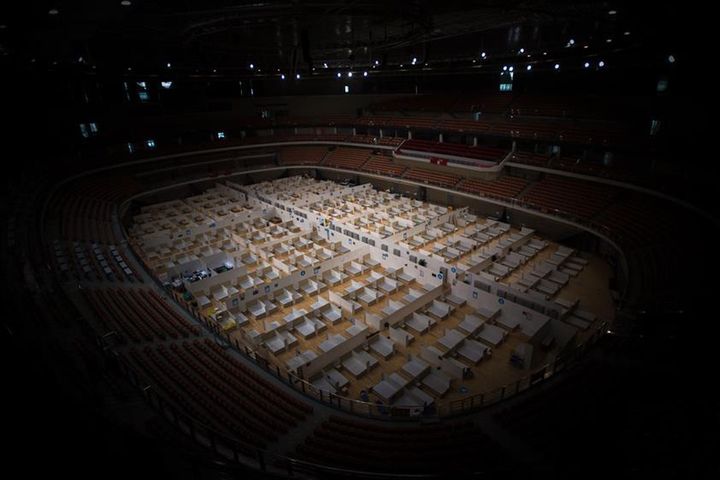 Workers clean up in the makeshift hospital yesterday.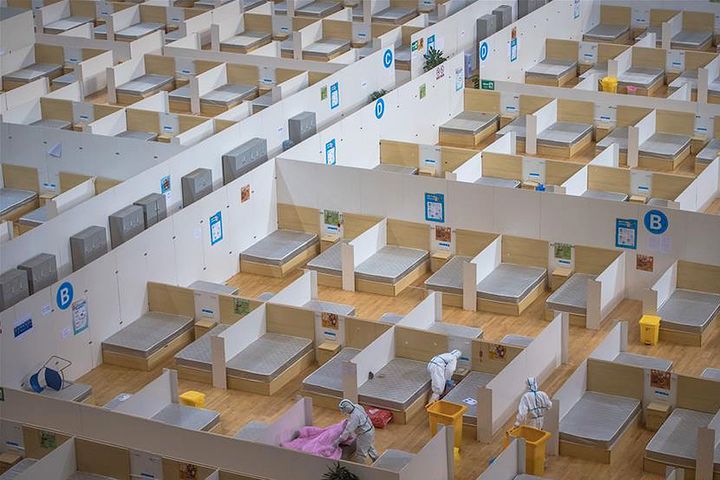 Chai Xiaowei, a volunteer from Anyang in China's east-central Henan province, sterilizes the premises in the jury-rigged medical center yesterday.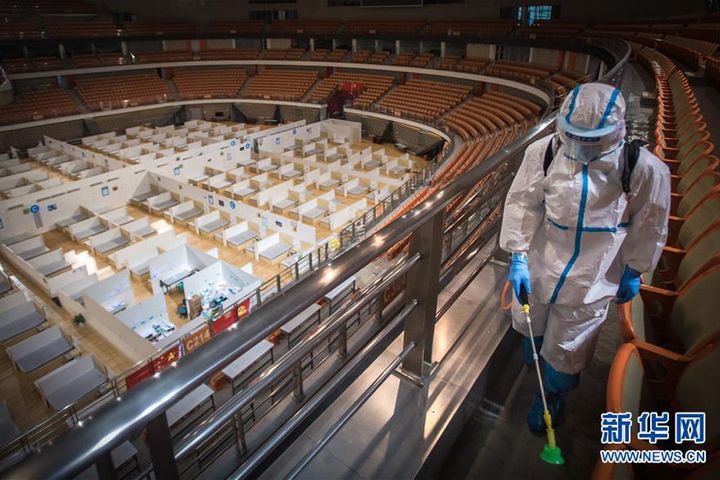 Workers sanitize the make-do hospital yesterday.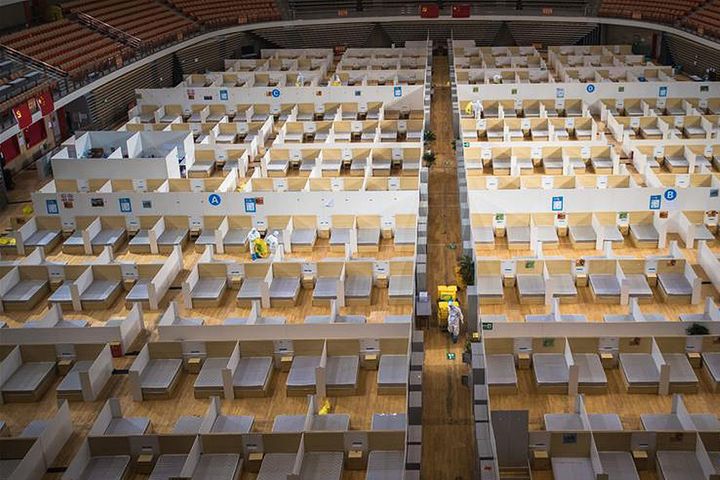 Crews decontaminate a stopgap care facility in this aerial photo.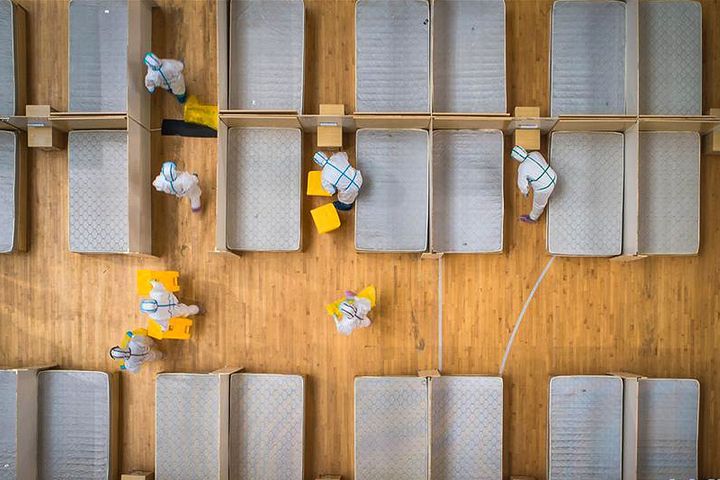 The photo shows the now-shuttered Wuhan Sports Center's impromptu hospital yesterday.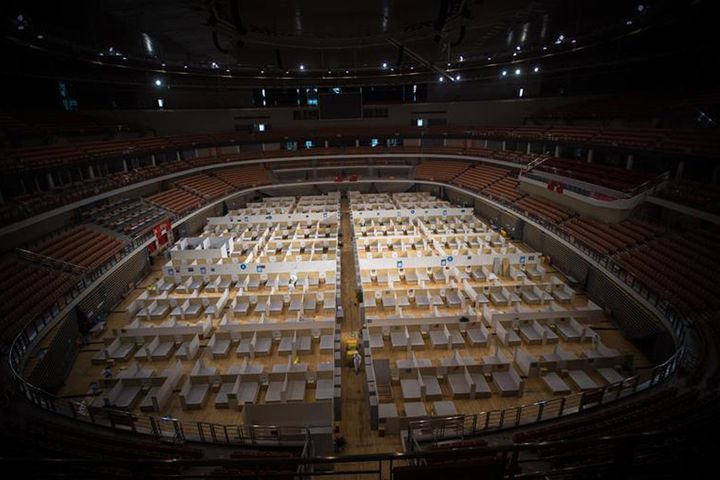 Editor: Ben Armour