(Yicai Global) Aug. 29 -- The 2019 World Artificial Intelligence Conference opened in Shanghai this morning, demonstrating some of the latest advancements in AI technology. Below are images of the conference hall taken yesterday.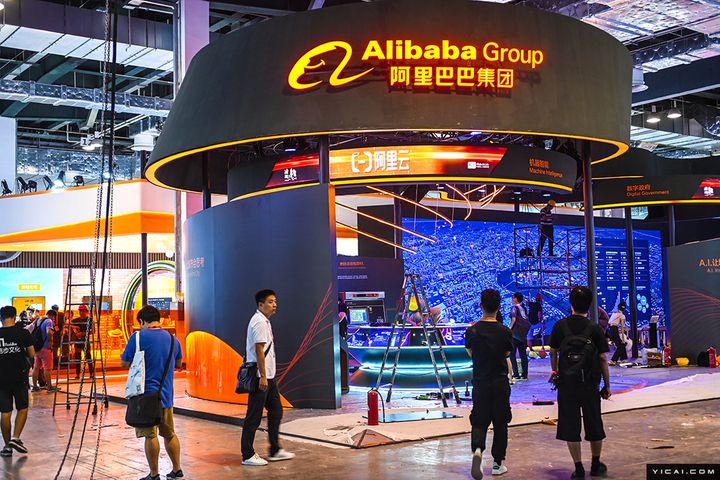 Technicians set up Alibaba Cloud's exhibit, which uses interactive AI to create a fairytale world for visitors.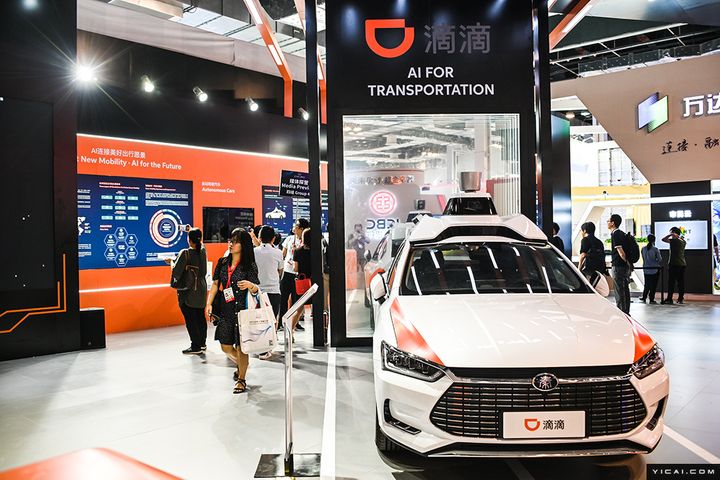 One of Didi's self-driving BYD cars.
A robot serves drinks to attendees.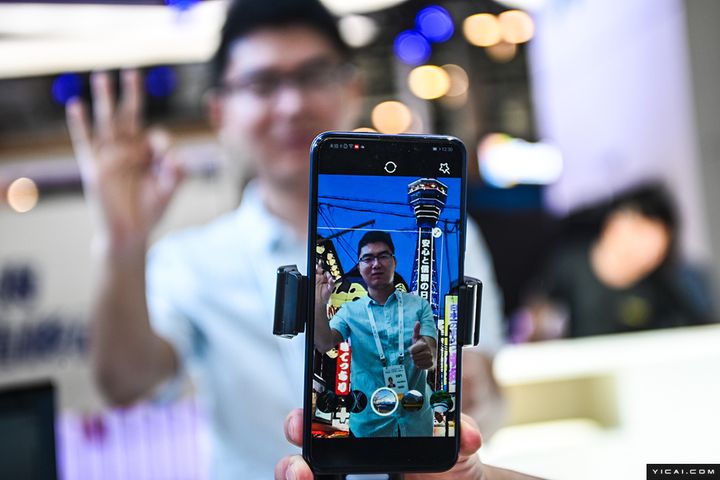 Huawei's AI-green screen technology in action.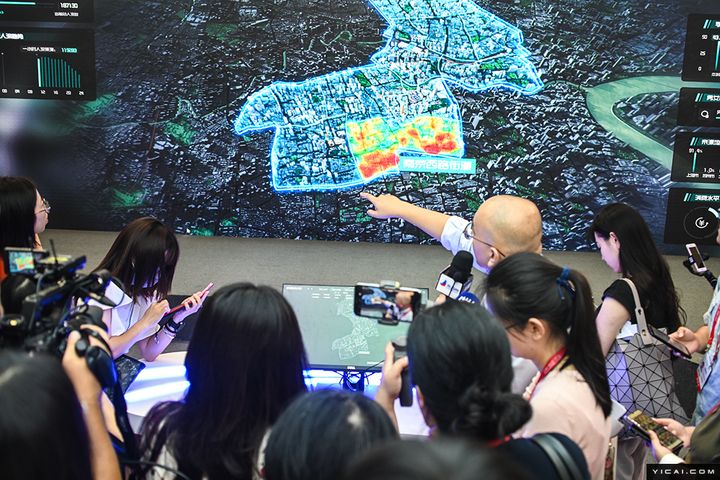 An exhibit demonstrating how 5G and city brains can help governments make decisions.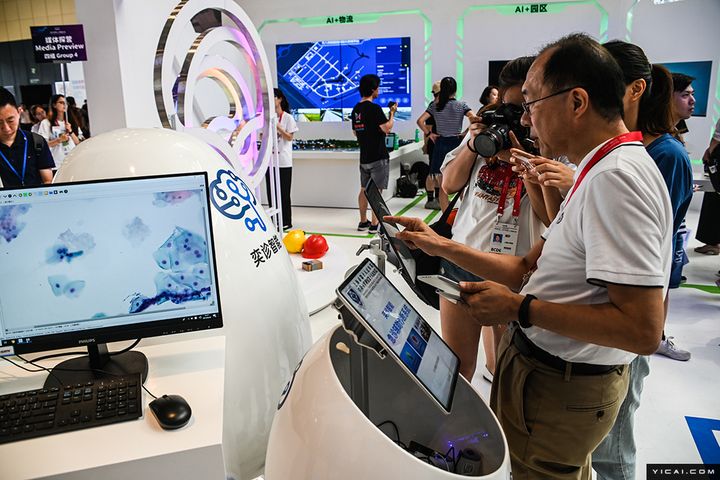 An attendee using an AI-assisted emergency diagnosis and treatment system.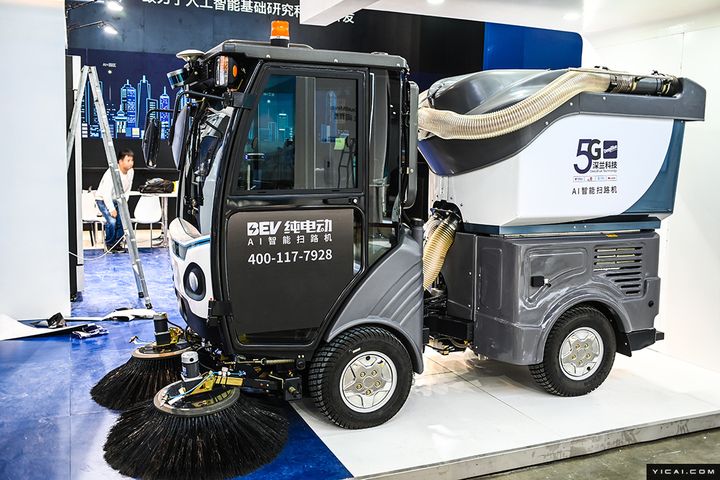 A road sweeper that combines AI and 5G.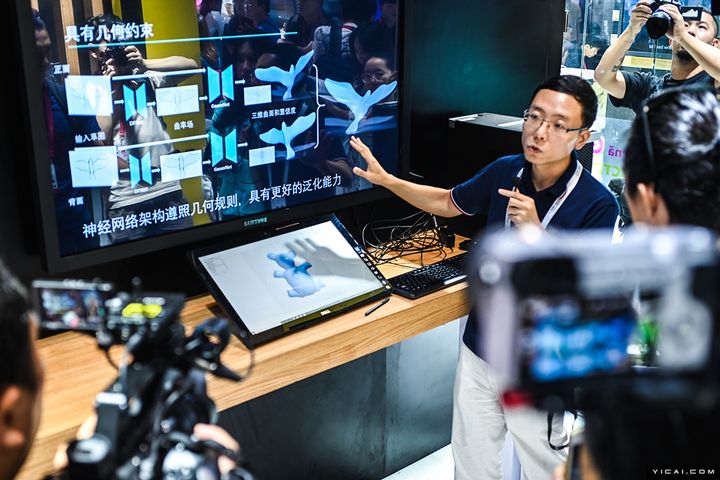 A exhibitor demonstrates hand-drawn 3D modeling.