(Yicai Global) June 18 -- The 12th Lujiazui Forum, a major financial summit, got underway smoothly in Shanghai today, attended by government officials, business leaders and academic experts from around the world, many of whom joined remotely due to the travel bans imposed by Covid-19.
Top of the agenda were discussions about a new starting point, new mission and new vision of Shanghai as an international financial hub.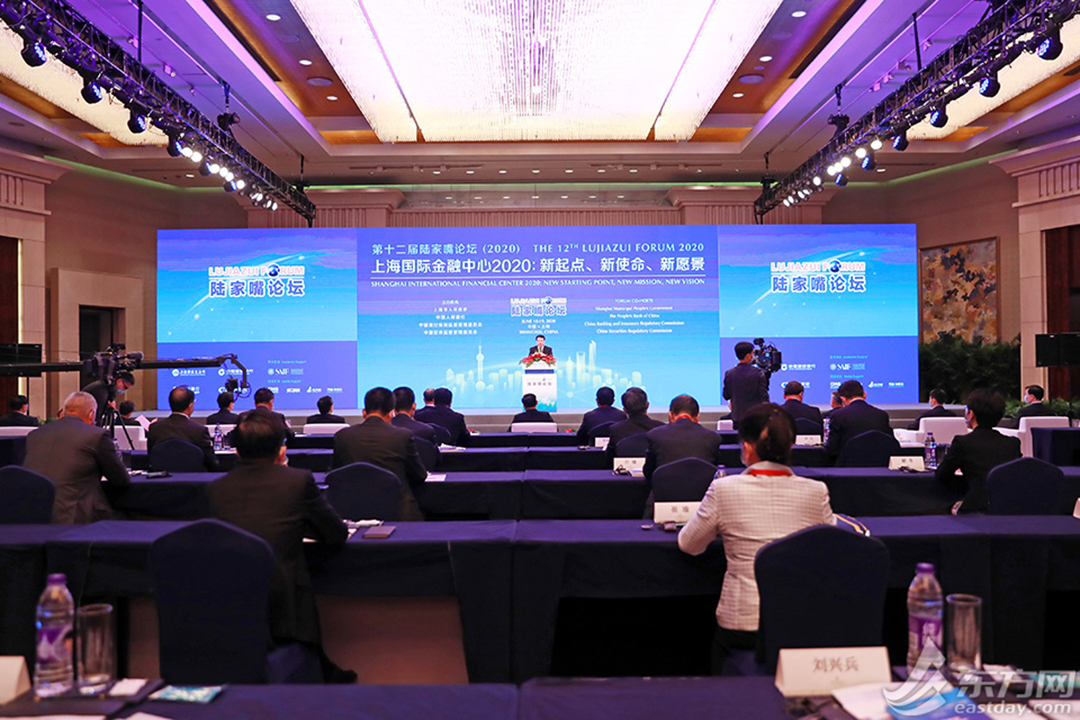 Participants attend the opening ceremony.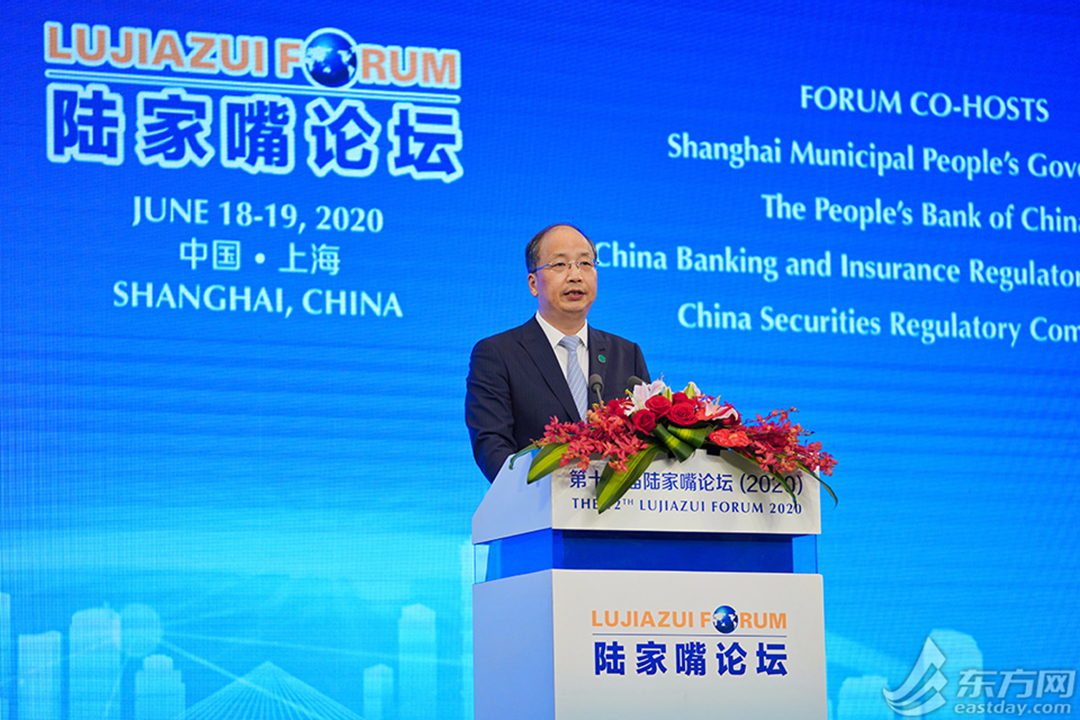 Yi Huiman, chairman of the China Securities Regulatory Commission and the forum's co-rotating chair, addresses the audience.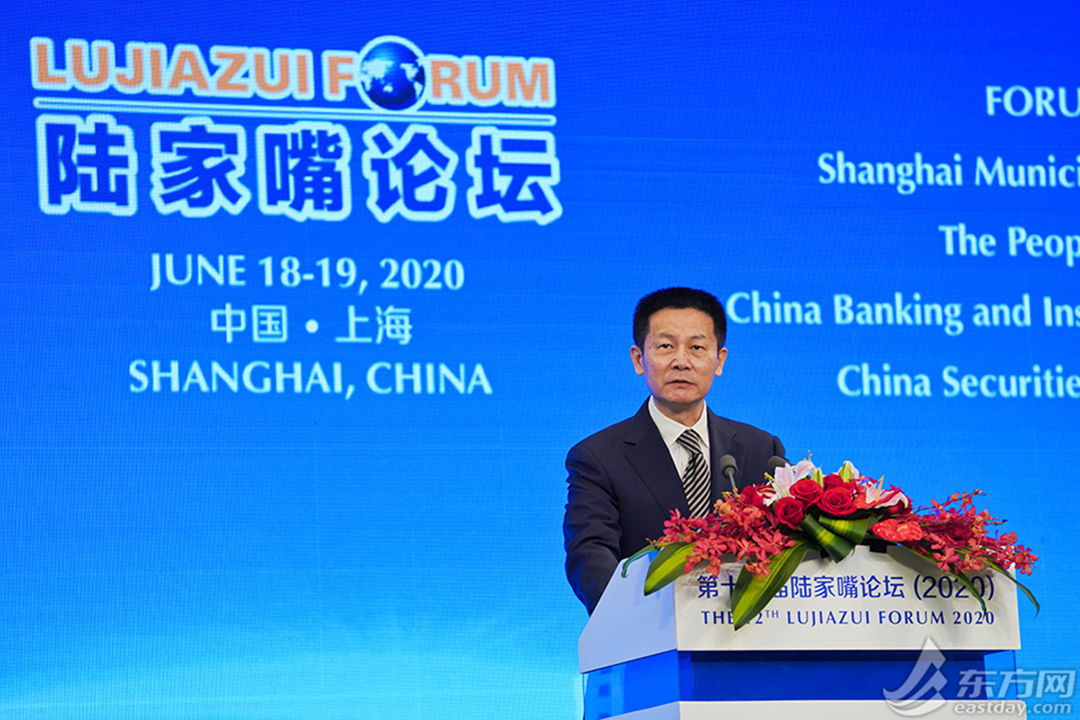 Wu Qing, deputy mayor of Shanghai, answers a question.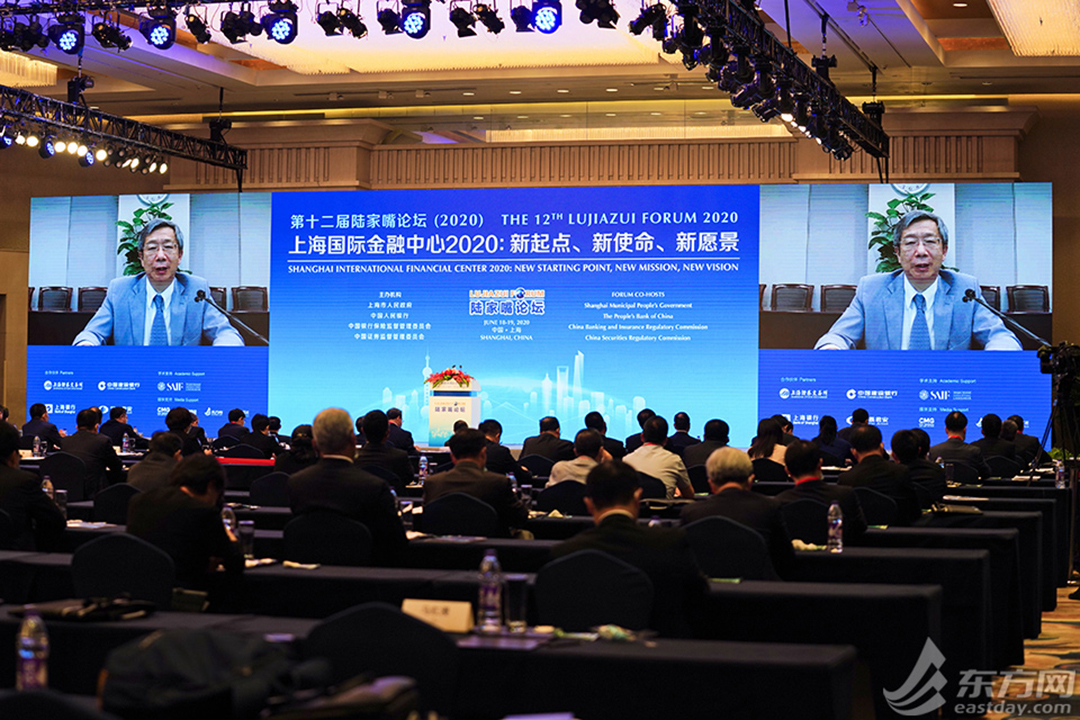 Yi Gang, governor of the People's Bank of China, attends by video conferencing.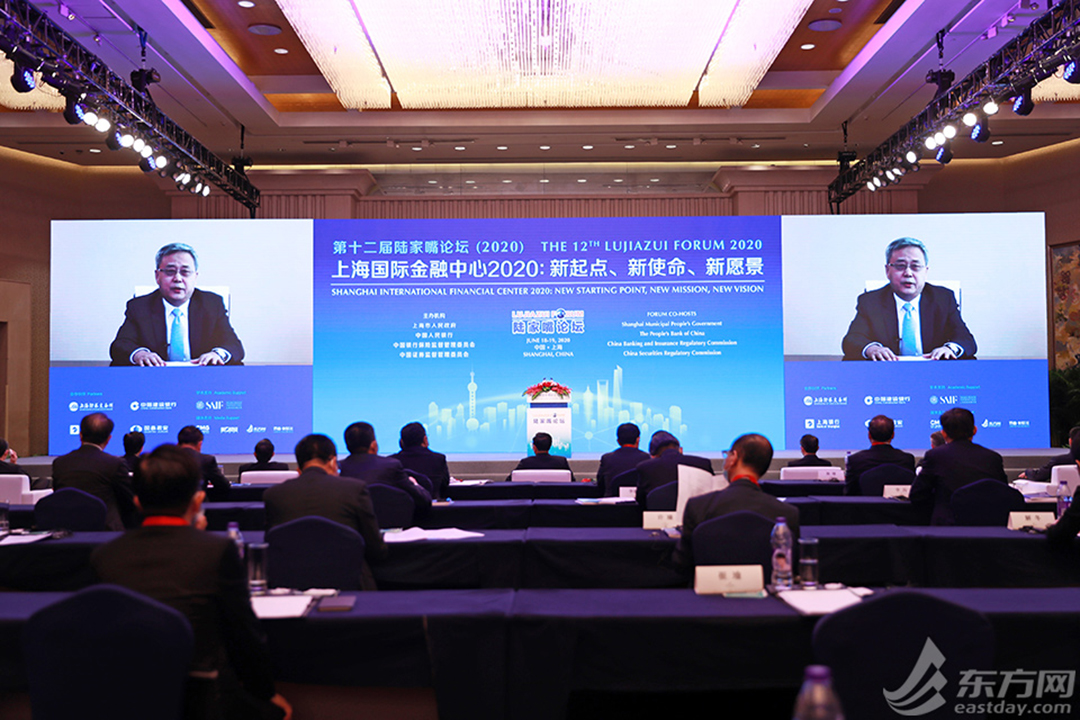 Guo Shuqing, chairman of the China Banking and Insurance Regulatory Commission, delivers his speech remotely.

Editors: Dou Shicong, Kim Taylor