(Yicai Global) April 30 -- The exhibition tour to commemorate the 70th anniversary of first issuance of China's currency the new yuan -- also called renminbi, 'people's currency' in Chinese -- held by the People's Bank of China, officially opened in Shanghai last week, running there from April 26 to May 3 before heading for Beijing, Chongqing, Shenyang and another 10 cities.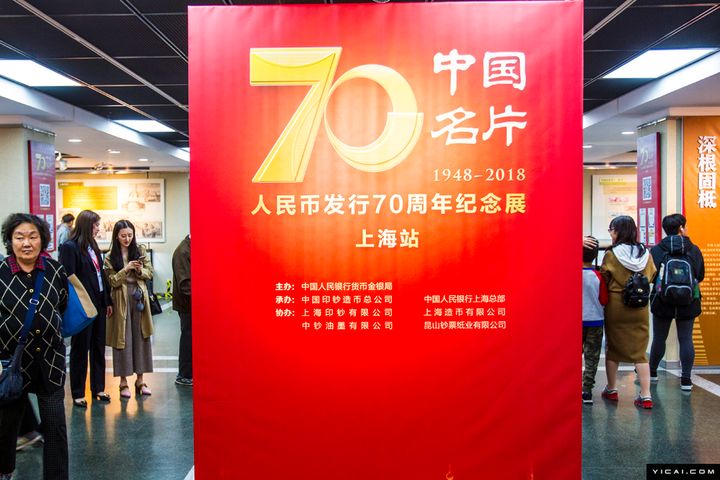 More than 500 items, which encompass the five yuan series issued thus far since the first new yuan came out in 1948, commemorative coins and banknotes, combating and prevention of counterfeiting, and the minting and circulation of yuan and its cross-border flow, are on display in the exhibition. The photo shows the board highlighting the show's theme in the exhibition hall.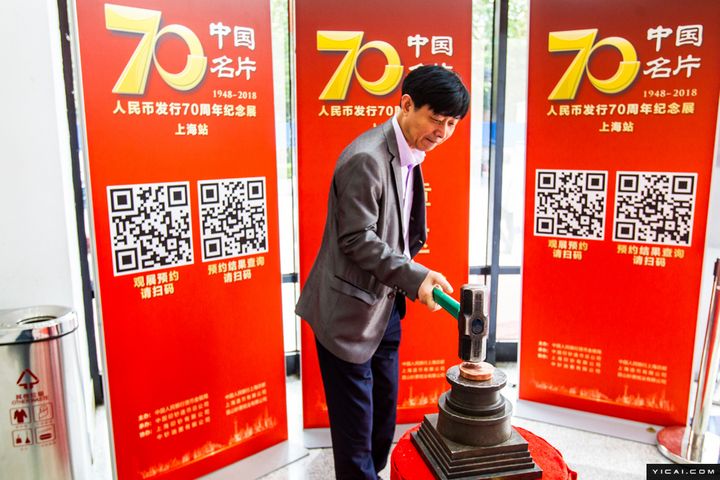 A freshly-struck coin to commemorate the 70th anniversary gleams in a man's clasp.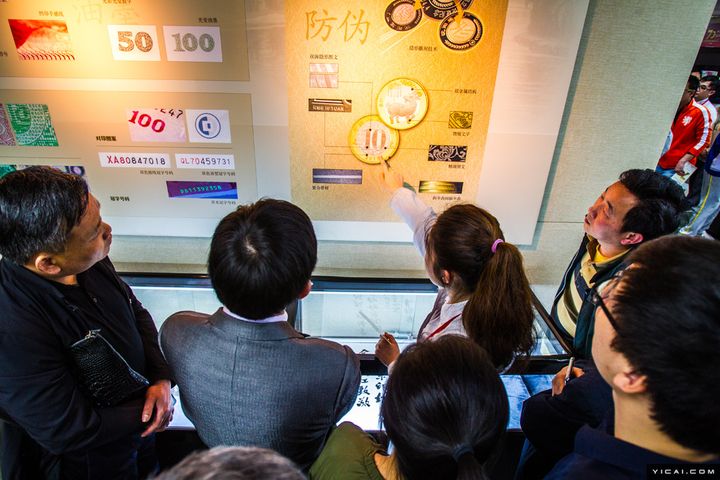 Staff educate exhibition visitors about anti-counterfeiting.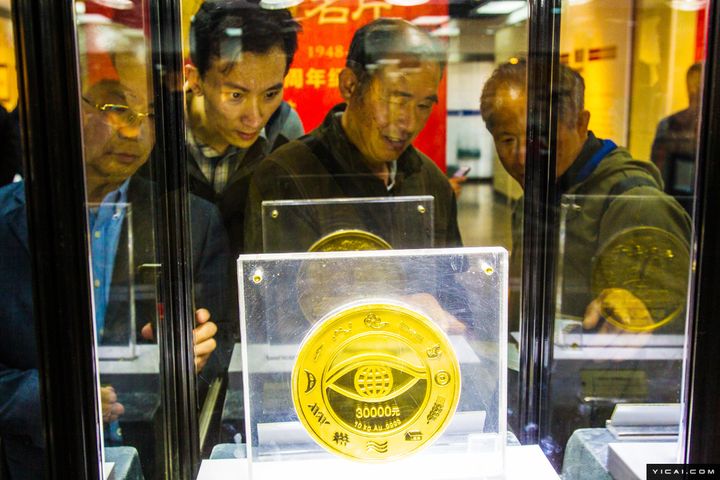 Viewers contemplate a 10-kilogram gold coin minted to commemorate the new millennium.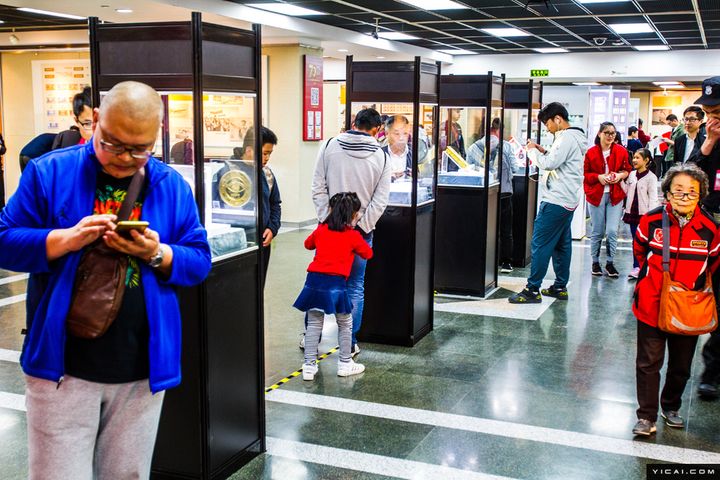 The exhibition, at which people witnessed the entire evolution of the RMB from its first to fifth generation, attracted both young and not-so-young visitors.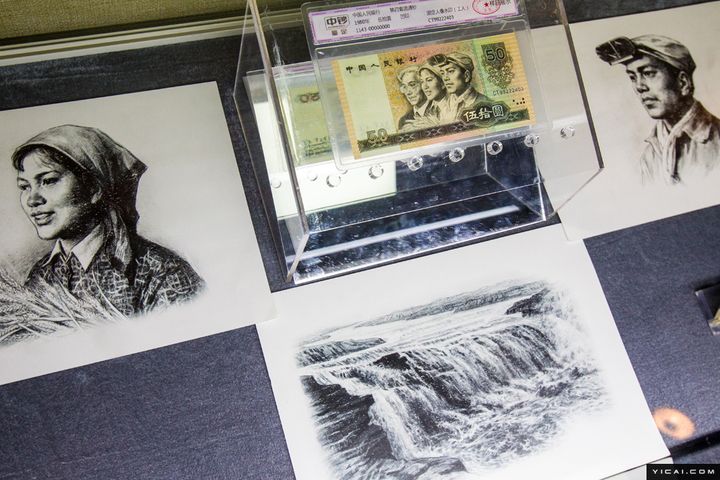 The photo shows a design draft for the fourth new renminbi series.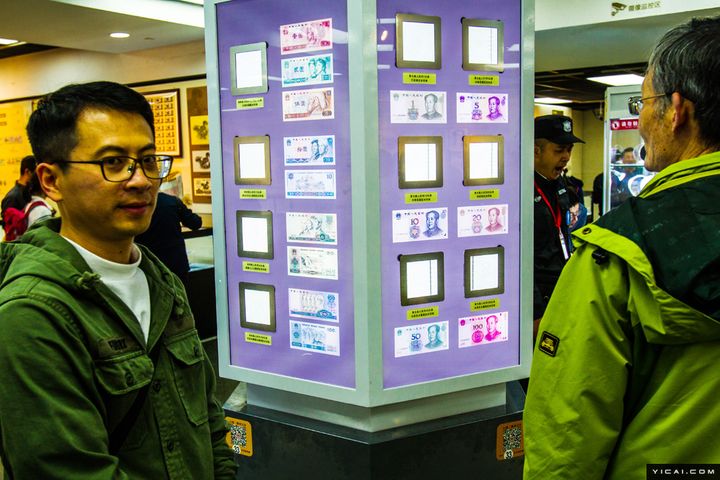 Greenbacks eye redbacks at the exhibition area for the fourth and fifth RMB issue.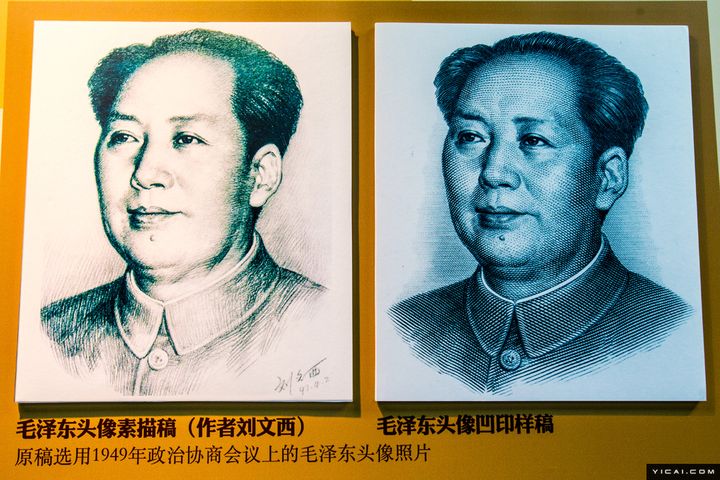 The image is of a sketch of the head portrait of Mao Zedong, founding chairman of the People's Republic of China, which appears on yuan banknotes, as well as the gravure sample of his head portrait.
Editor: Ben Armour