(Yicai) Nov. 8 -- Swiss pharmaceutical company Novartis and French beauty giant L'Oréal announced during the ongoing China International Import Expo that they would further deepen cooperation on dermatological public welfare and scientific research in China.
Novartis and L'Oréal will launch public welfare activities to promote the standardized diagnosis and treatment of skin diseases to increase awareness among patients, they announced at the CIIE on Nov. 6. The pair will also work with young and middle-aged dermatologists in China to build a platform for scientific research interaction and promote the education of skin care, diagnosis, and treatment in primary hospitals.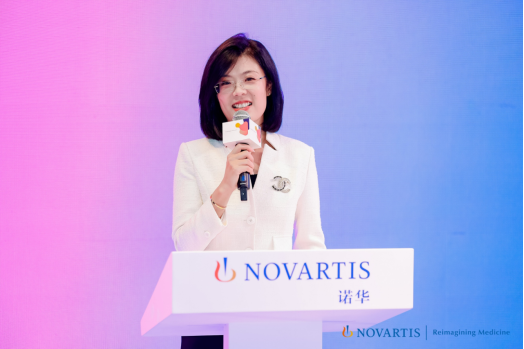 In April, Novartis and L'Oréal signed a memorandum of strategic cooperation to promote the application and popularization of skin research achievements.
The new partnership will make full use of Novartis' professional knowledge and experience in immunotherapy and L'Oréal's complementary advantages to meet the care needs of patients with skin diseases, said Victoria Tian, vice president of Novartis China and head of the company's immunotherapy department.
Novartis has worked in the field of dermatology for nearly 20 years and has launched innovative drugs for patients with psoriasis and urticaria. Remibrutinib, its oral Bruton's tyrosine kinase inhibitor for urticaria patients, is in the pipeline and is expected to be launched in China and globally soon.
Editor: Futura Costaglione