(Yicai Global) Jan. 23 -- The below images are from the Xiehe Wuhan Red Cross Hospital, one of the primary local treatment facilities for those suffering the novel coronavirus-caused pneumonia that is spreading around the world and has claimed 17 lives so far.
Outside the hospital.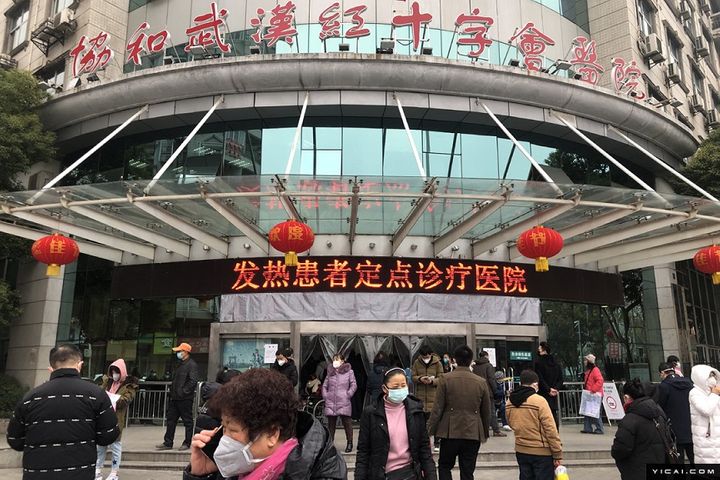 A notice advising that from Jan. 22, the hospital was only receiving patients suffering from fever symptoms.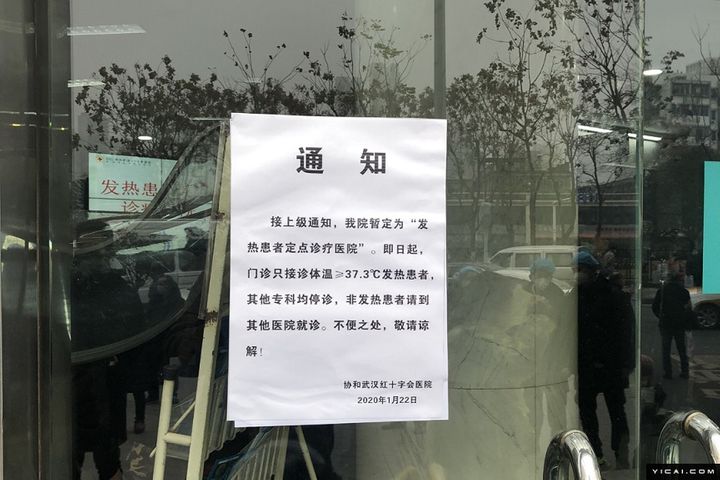 Citizens register their personal information, including their exact address at the hospital's request.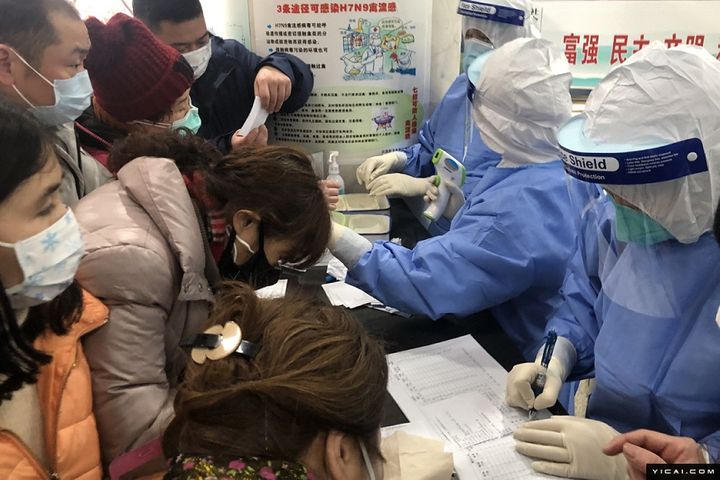 Medical staff gear up to protect themselves as they test patients for the new type of coronavirus.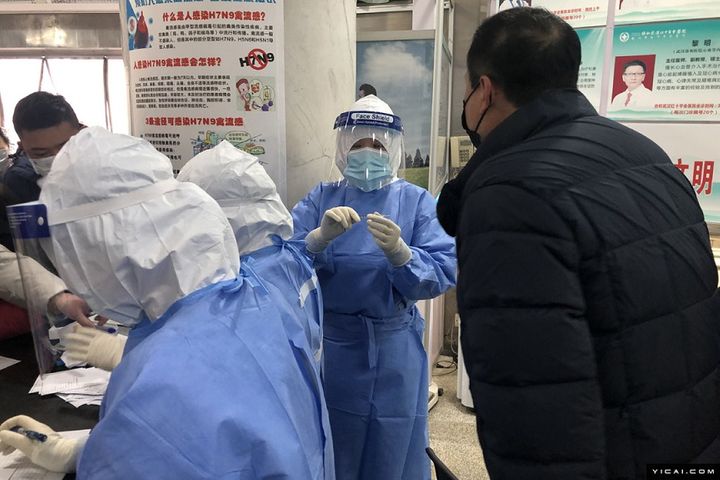 Swarms of potential patients await consultation and testing.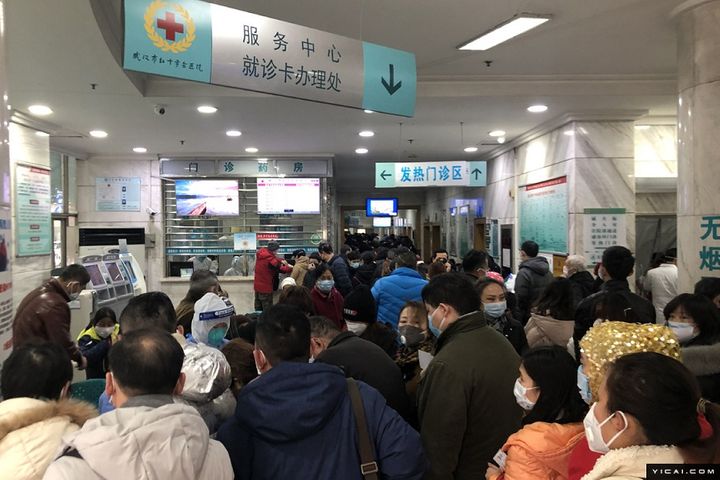 A patient lies on a bench while waiting to see a doctor.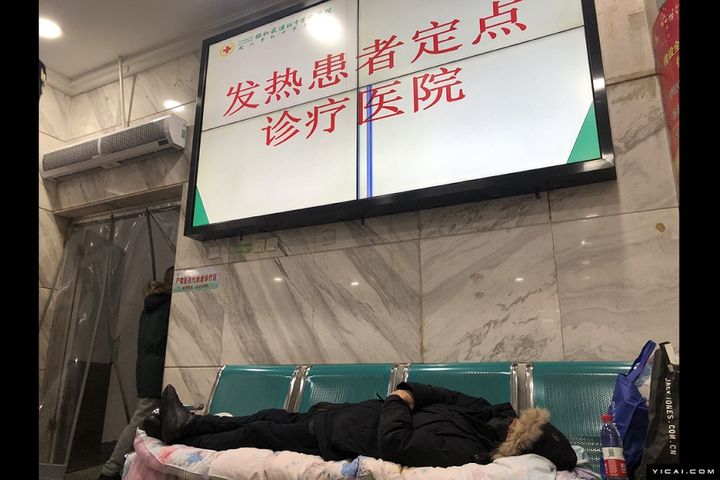 Editor: Tang Shihua