(Yicai Global) March 5 -- Shanghai Customs is taking measures to strengthen the control of the new coronavirus epidemic among passengers entering from key countries and regions at the city's busy Hongqiao and Pudong Airport entry ports to ensure their movements can be traced and the risk of the epidemic imported from abroad can thus be more accurately and effectively resolved.
Staff lead arrivals into China from major virus-hit countries and regions to undergo individual examination of their travel information.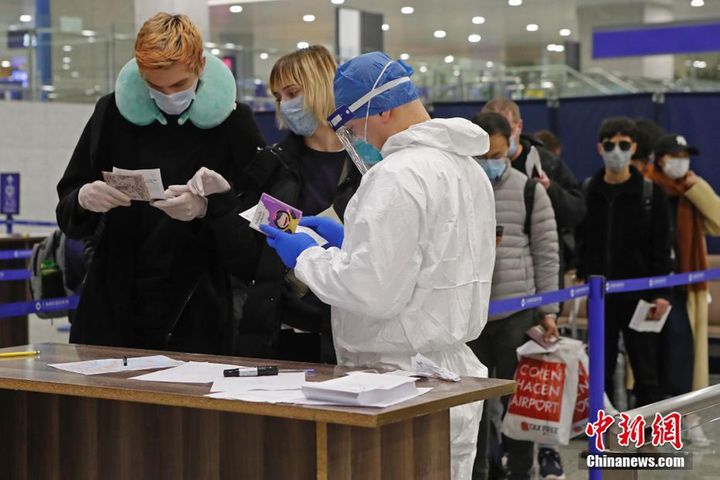 Visitors entering the country about to be checked fill in their health information on a declaration card.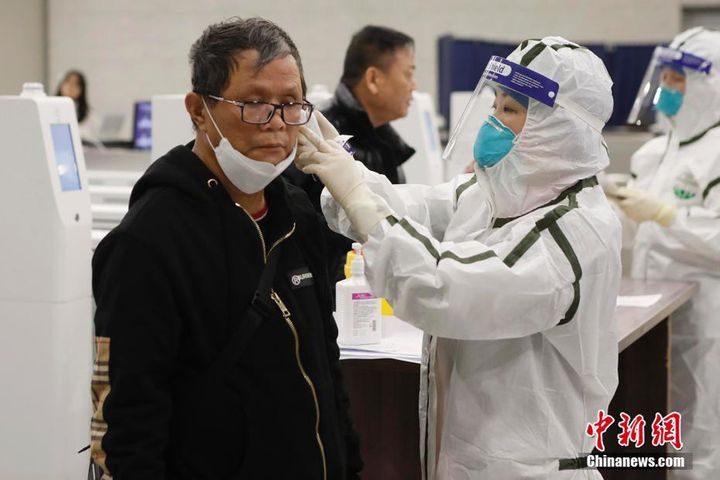 International travelers have their temperatures taken.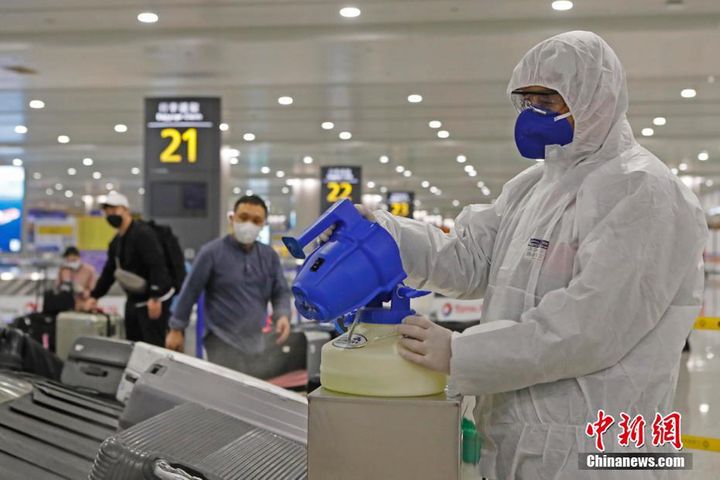 A staffer sprays arriving luggage with liquid disinfectant.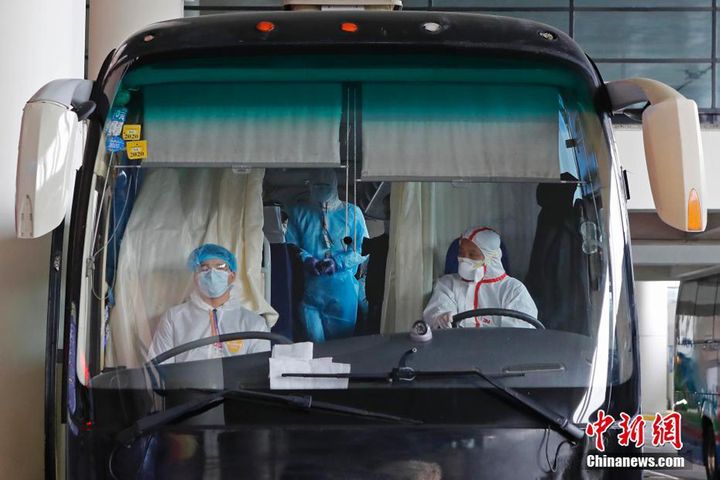 Inbound passengers from key countries and regions will board this dedicated bus, which will whisk them off to 14 days' isolation and observation at designated centers.
Editors: Tang Shihua, Ben Armour