(Yicai Global) April 27 -- Students in Shanghai in the final years of middle and high school who are about to confront grueling entrance exams to advance to the next level will be the first to return to classes today after the Covid-19 pandemic granted them an unexpected three-month vacation.
Various agencies in the eastern megacity are cooperating with these campuses to fully protect their charges against the pandemic and ensure a safe and orderly return.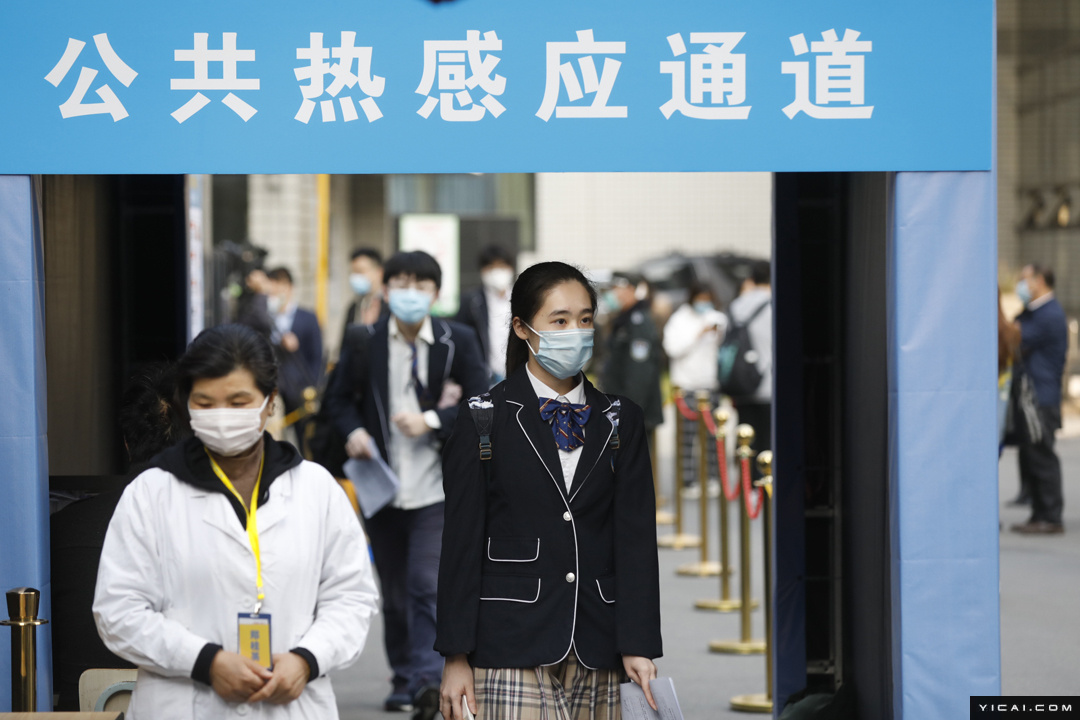 No.1 High School Affiliated to East China Normal University welcomes 220 12th graders. Though they only comprise one-third of the student body, the school has still issued strict prevention and control standards and measures. The picture shows these seniors passing under a thermometer.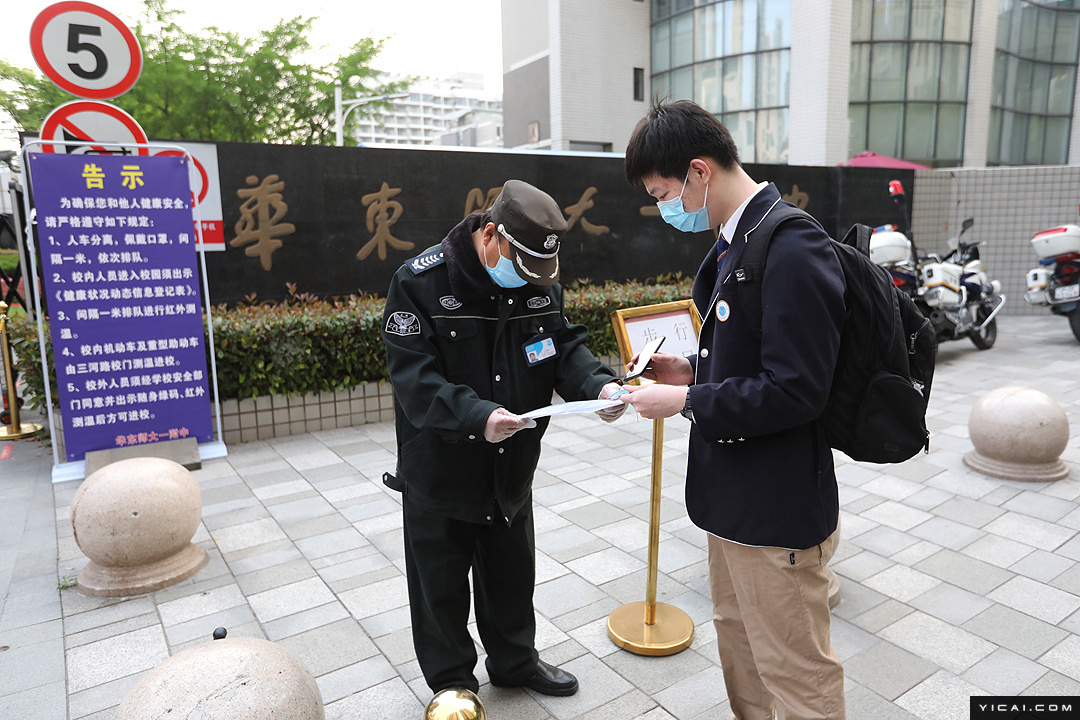 Security staff check each pupil's health information.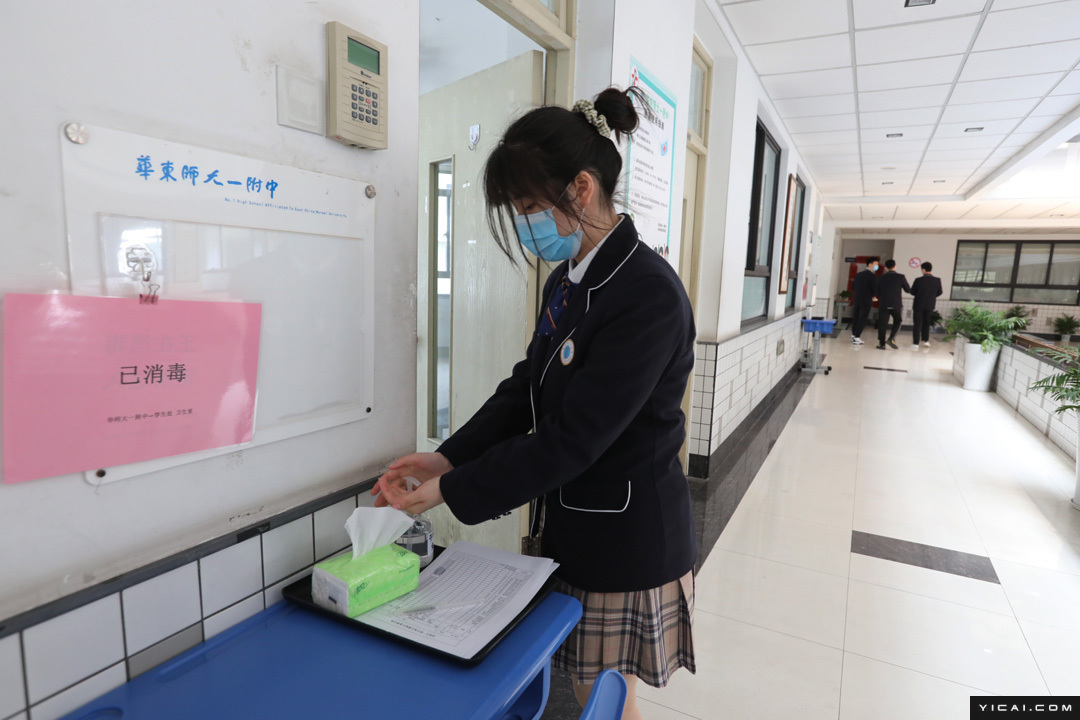 Sanitizer is on hand at classroom entrances. Schools require students to disinfect their hands before and after trips to the toilet.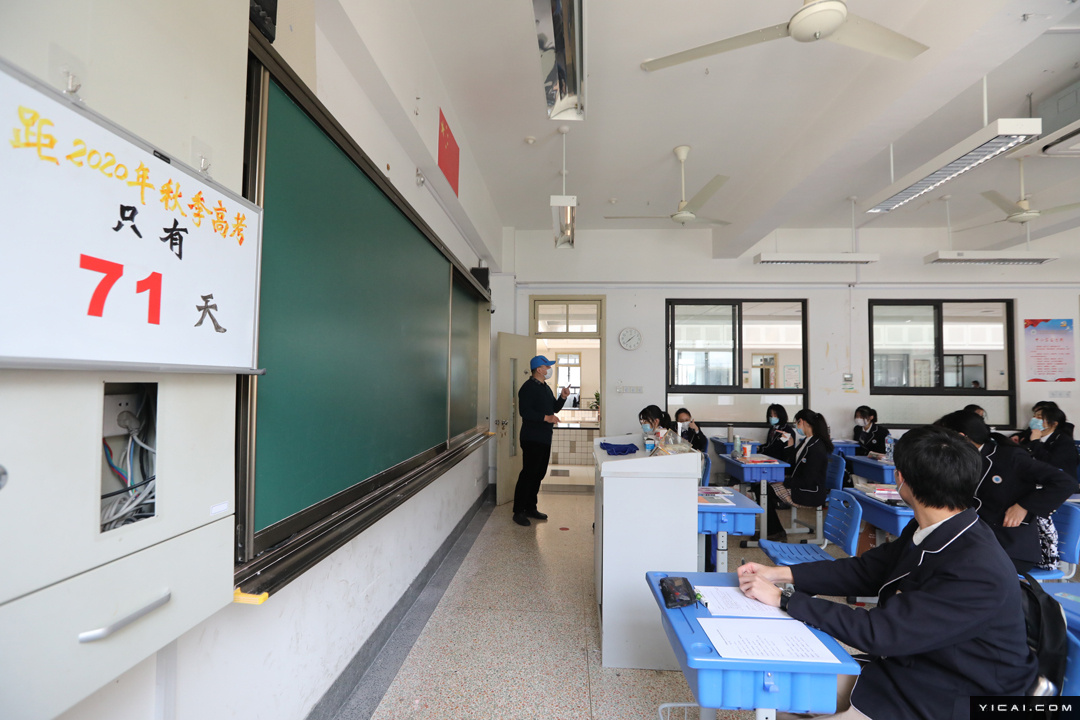 A countdown to the grim Gaokao college entrance examination posted next to the board ticks down like a doomsday clock, reminding students a mere 71 days remain until they must undergo the make-or-break ordeal that has been postponed for one month this year as a result of the pestilence.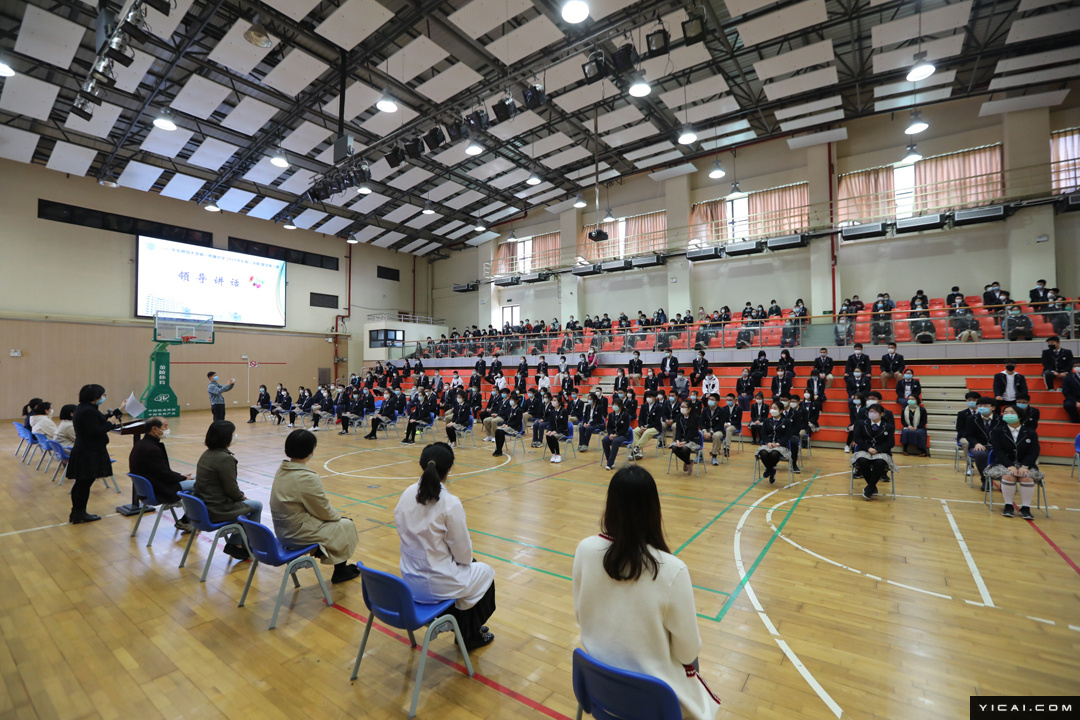 The school tips off its first class in the gym, where health and politics teachers lecture on the importance of epidemic prevention from the perspectives of health and law.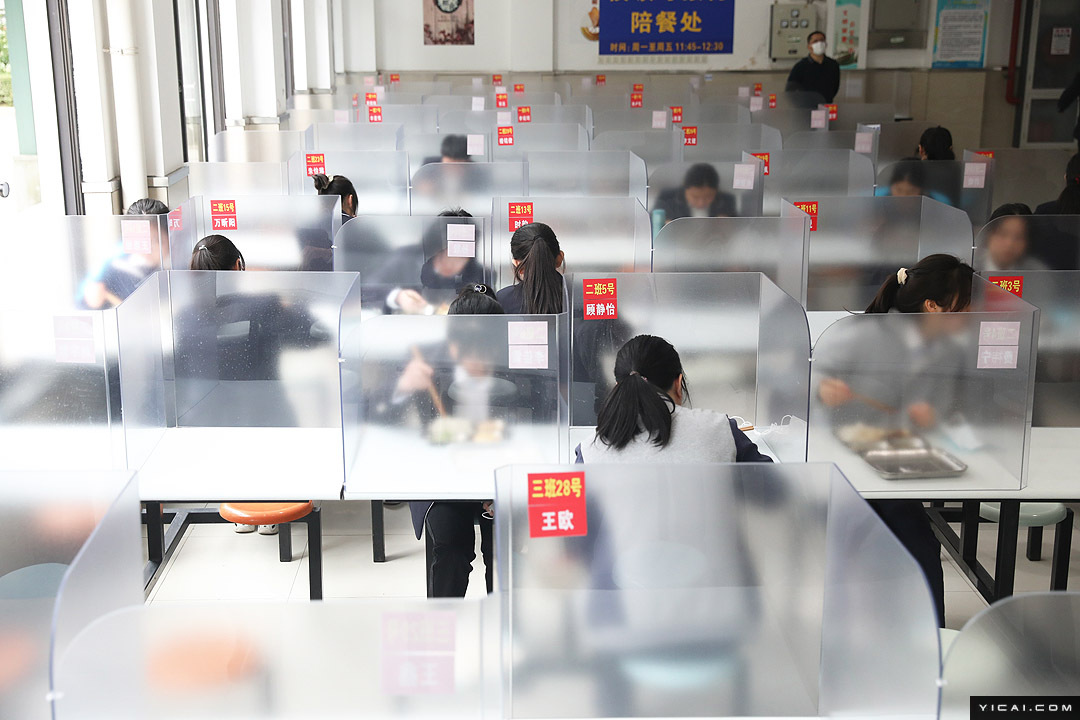 Cafeteria tables are partitioned to isolate students, who eat on designated seats bearing their names.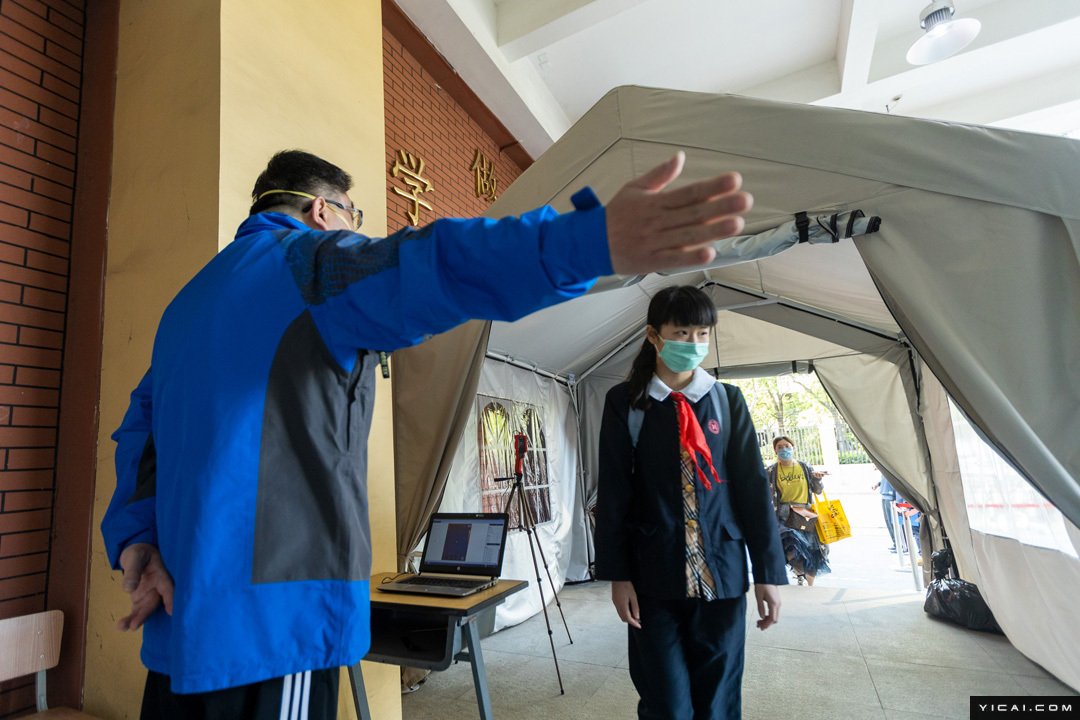 Pupils at the No.1 High School Affiliated to East China Normal University enter campus after a temperature check.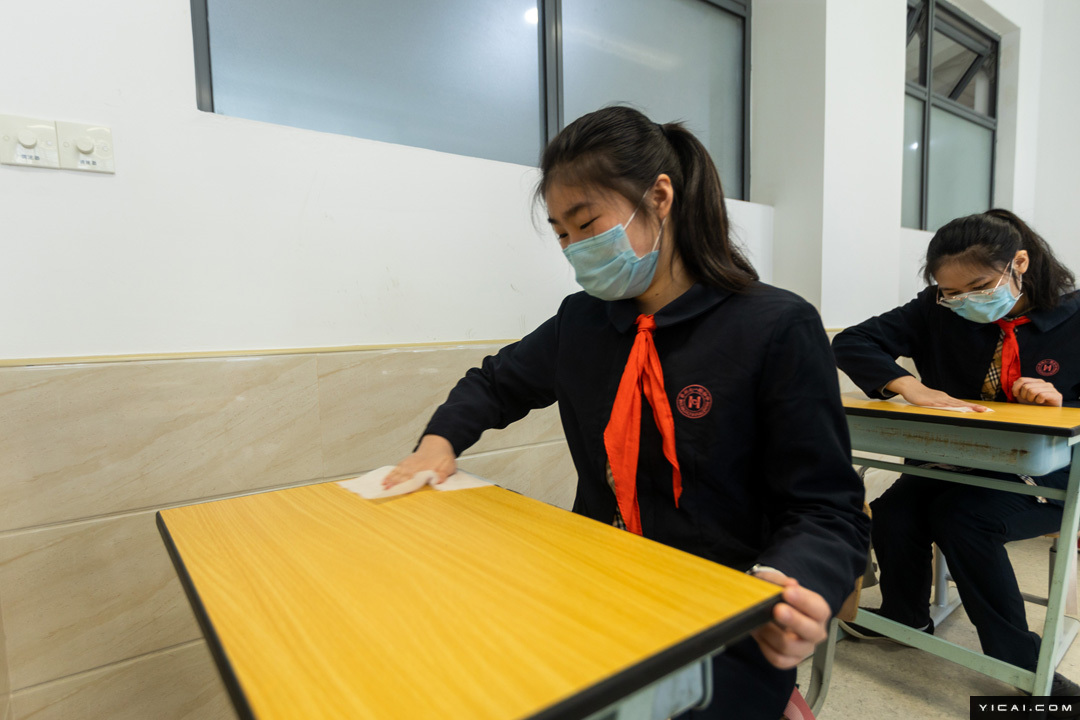 A ninth grader cleans her desk with a wet wipe before a dining exercise in the classroom.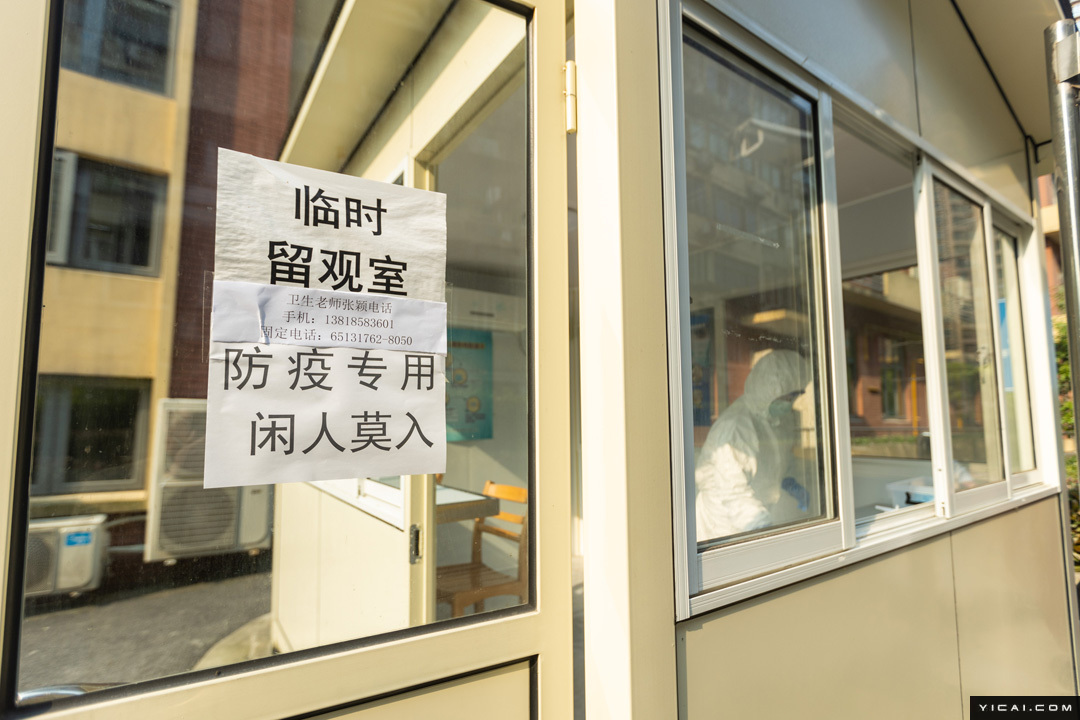 The school has set up a temporary observation hut near the parking lot.
Editors: Dou Shicong, Ben Armour
Photo Creditors: Ren Yuming, Wu Jun, Zhang Jian