(Yicai Global) April 24 -- Non-Chinese teachers working for the Britannica International School in Shanghai took nucleic acid tests for Covid-19 yesterday as educational institutes in the city prepare to re-open now the pandemic is largely under control there.
Britannica paid for its teachers to undergo a throat swab, nasal swab and blood sample test to ensure they do not have the virus.
Many schools in Shanghai are now getting ready to reopen, but are still remaining cautious about the health of their staff and students as they head back to campus after weeks of online classes.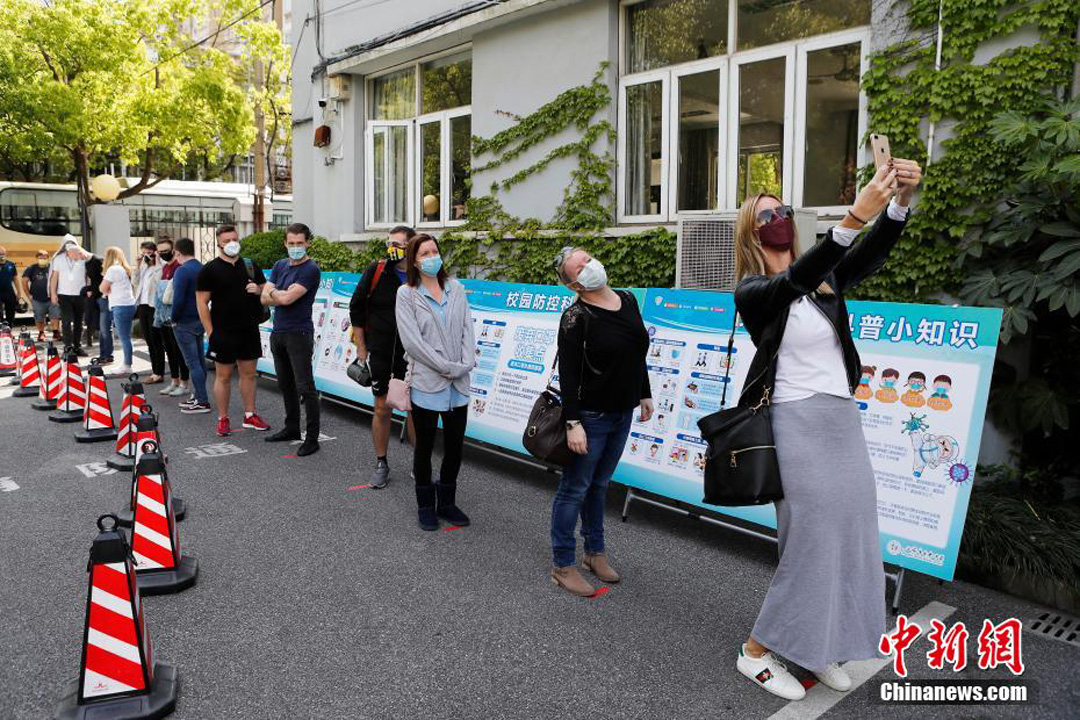 Teachers lining up for the test.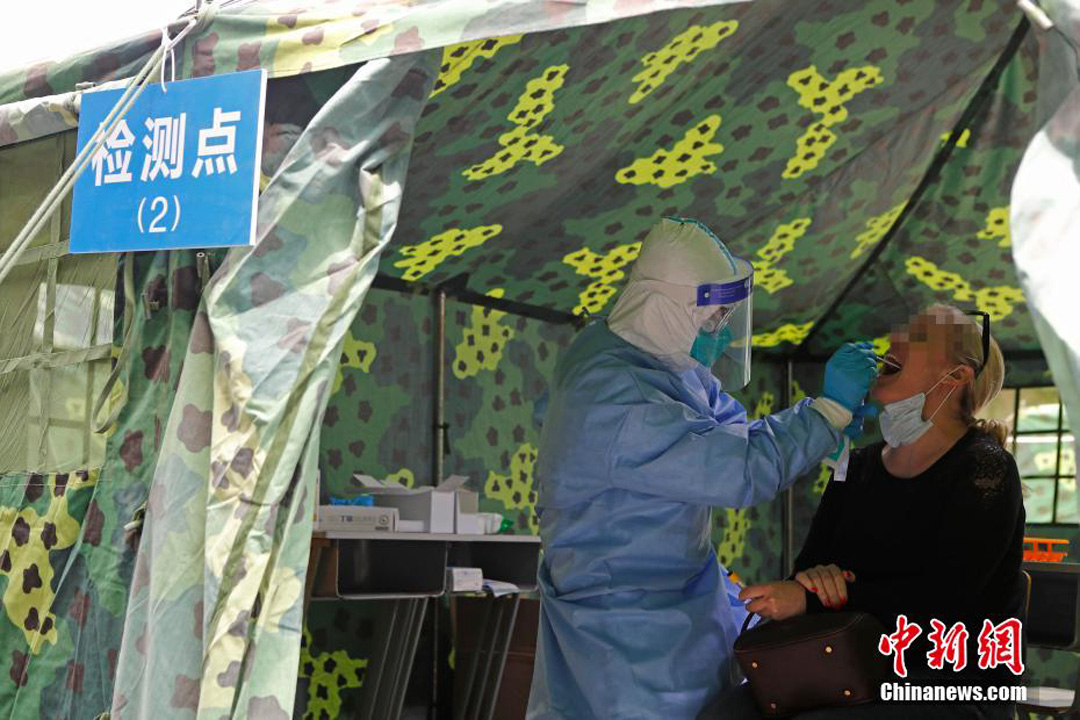 A medical worker takes a throat swab from one of the teachers.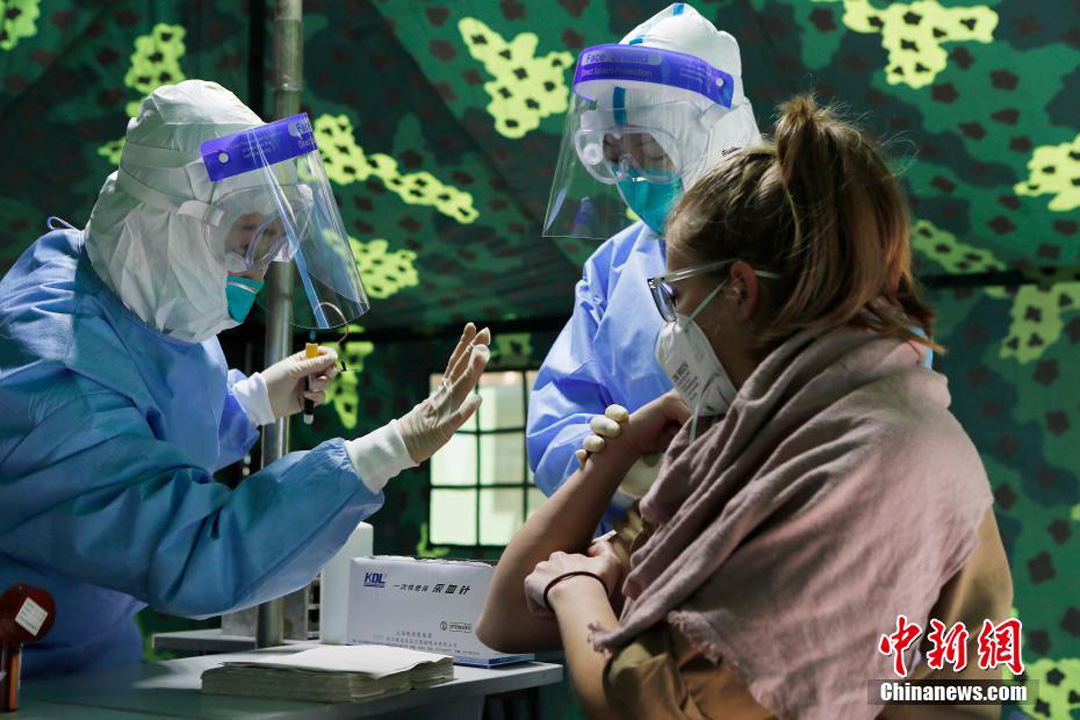 Medical staff taking a blood sample from one of the teachers.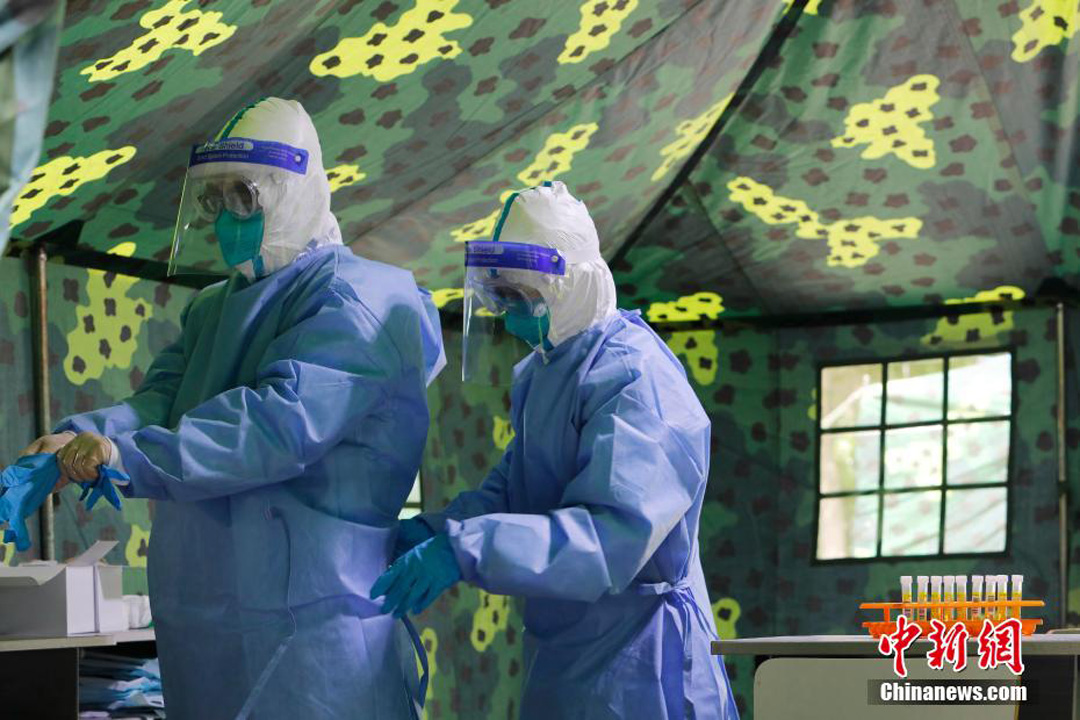 The testers in their disposable personal protective equipment.
Editor: James Boynton