(Yicai Global) Aug. 26 -- The 6th Shanghai International Popular Science Products Expo, held at the Shanghai Exhibition Center from Aug. 23 through today, incorporated new elements to show visitors how art and science can work together in key industries and city life.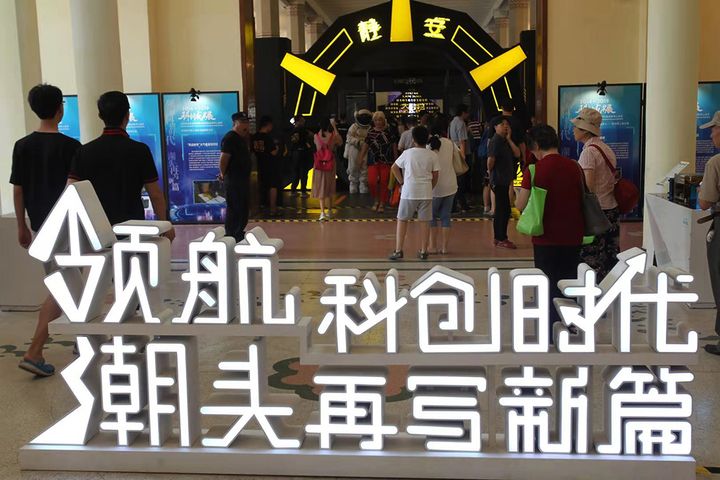 The entrance to the expo.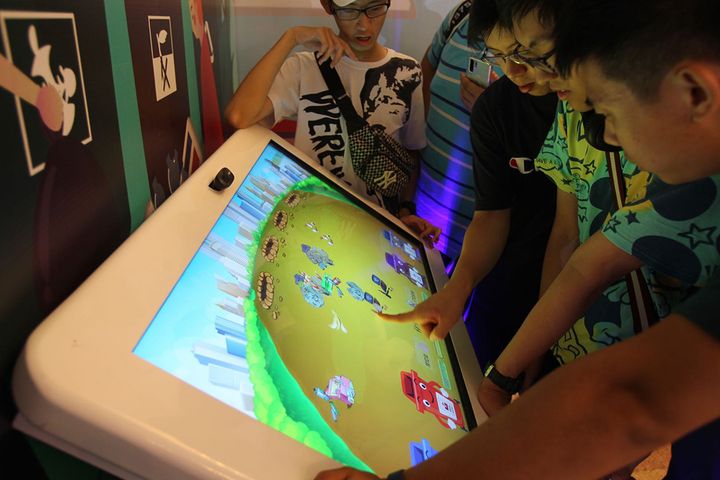 Visitors play a digital garbage sorting game.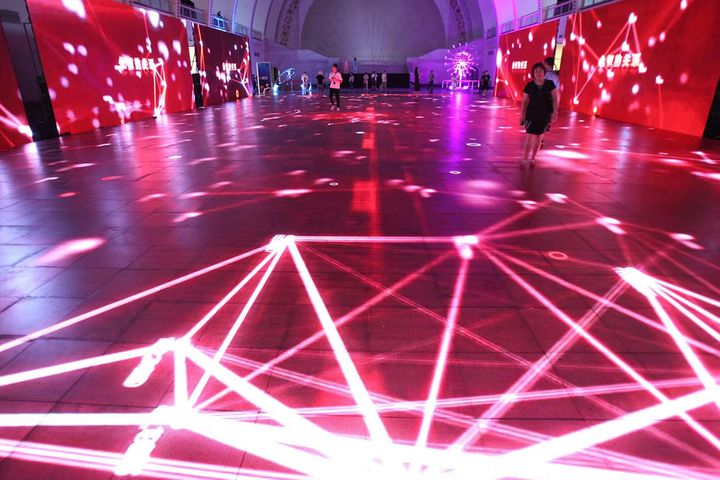 This immersive theater has over 1,300 square meters of screens.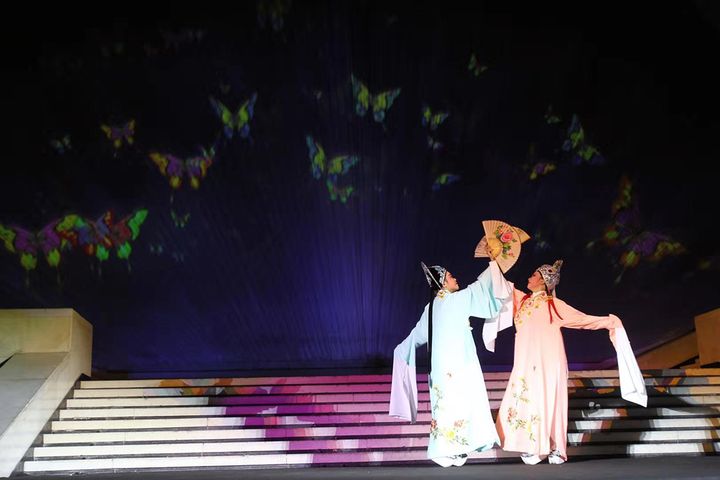 A traditional Chinese drama took place in the theater using multimedia and augmented reality technology.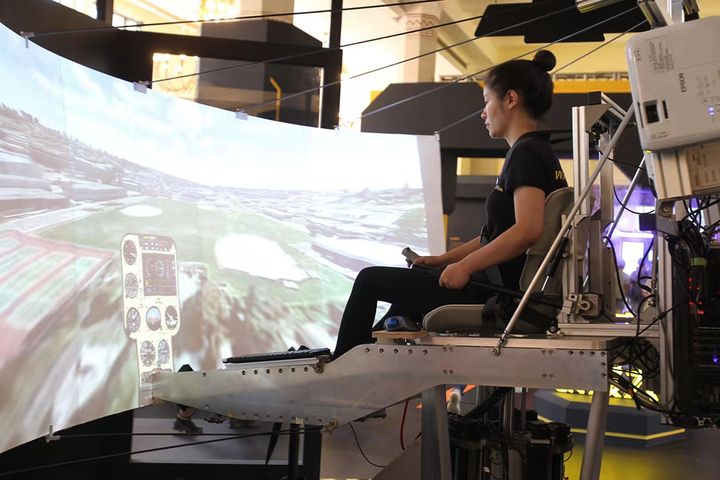 An attendee on a flight simulator.
A visitor goes skiing in a virtual reality.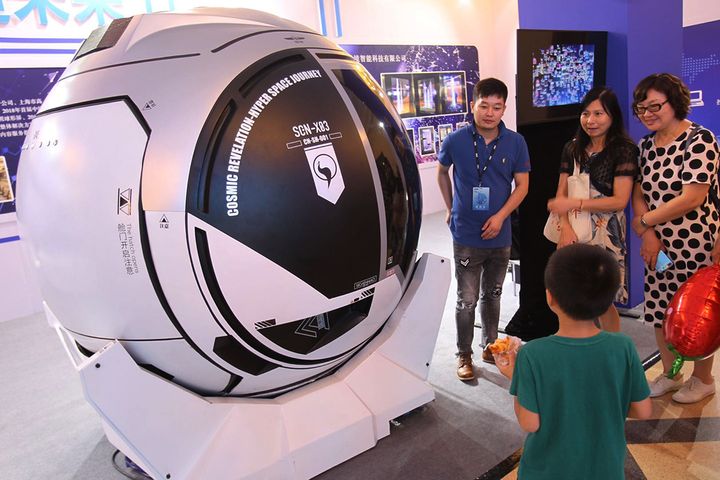 A simulated space capsule.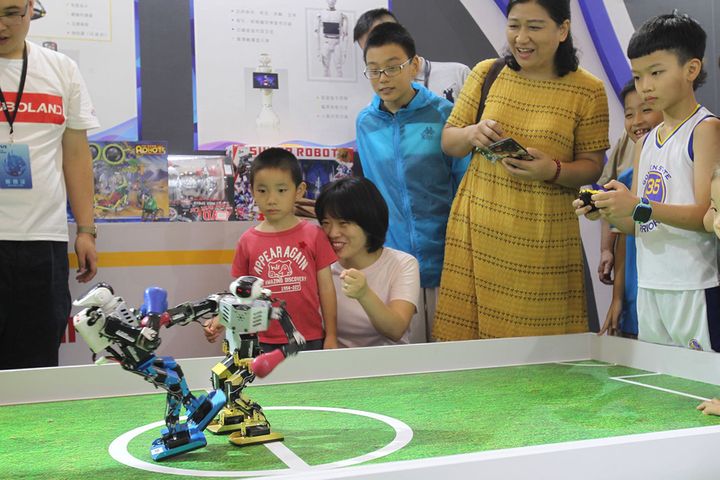 Visitors remote control robots in a boxing match.