(Yicai Global) Aug. 28 -- The World Artificial Intelligence Conference 2019 will take place in Shanghai from Aug. 29 to Aug. 31 with various key speakers including Jack Ma and Elon Musk.
The Shanghai World Expo Exhibition & Convention Center, the main venue, has been dressed for the three-day event that will include forums and displays of AI products including autopilot vehicles.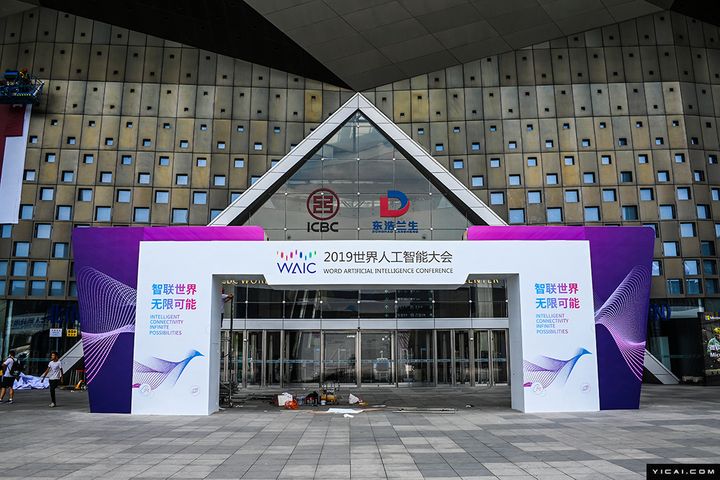 More than 400 exhibitors have registered for this year's conference that seeks to offer a platform for scientists, entrepreneurs and officials to find out more about the new frontiers of advanced technologies.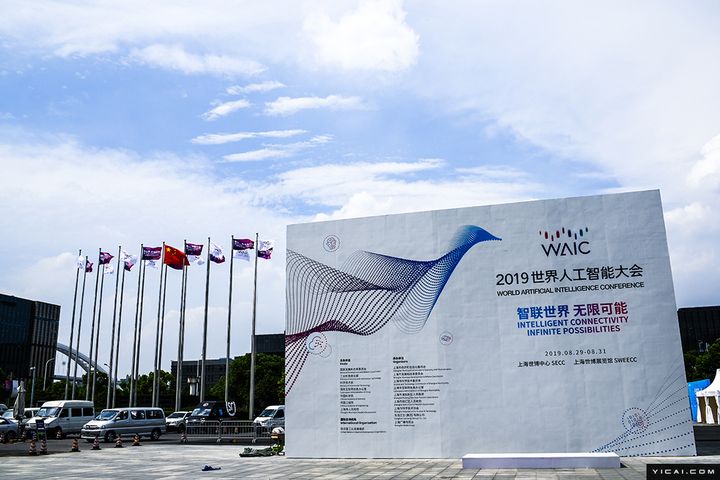 The venue includes an area dedicated to smart logistics powered by fifth-generation mobile networks.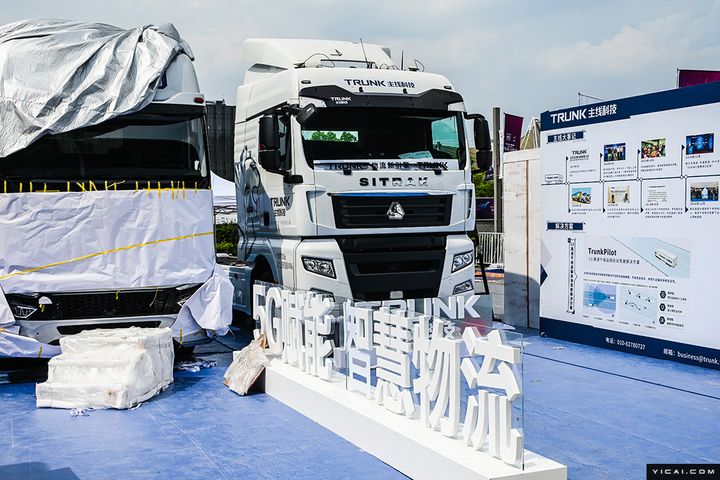 Workers were preparing the autonomous driving area.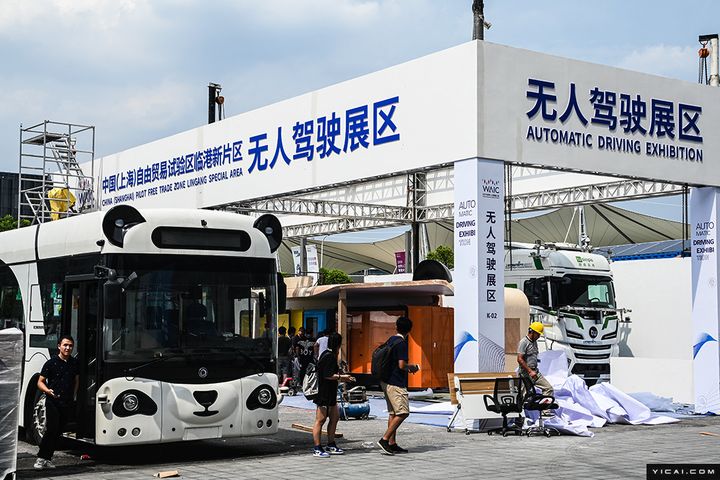 Editor: Emmi Laine