(Yicai Global) Oct. 24 -- Yicai Global, the English platform of Yicai Media Group, held its Autumn 2019 New York Forum on the future of the global economy and financial markets on Oct. 22. The event covered recent hot topics ranging from financial policies to digital currencies, with leaders in the Chinese and American financial sectors brainstorming ideas and discussing challenges relating to the future of the global economy.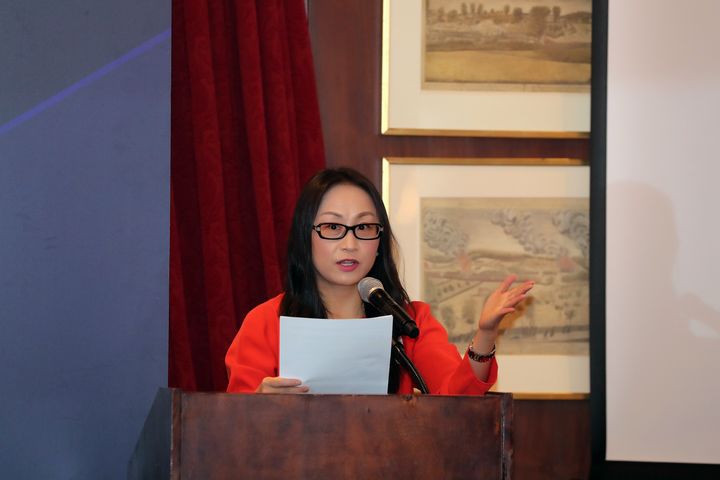 Yang Yanqing, deputy editor-in-chief of Yicai Media Group and managing director of the Yicai Research Institute delivers a welcome speech.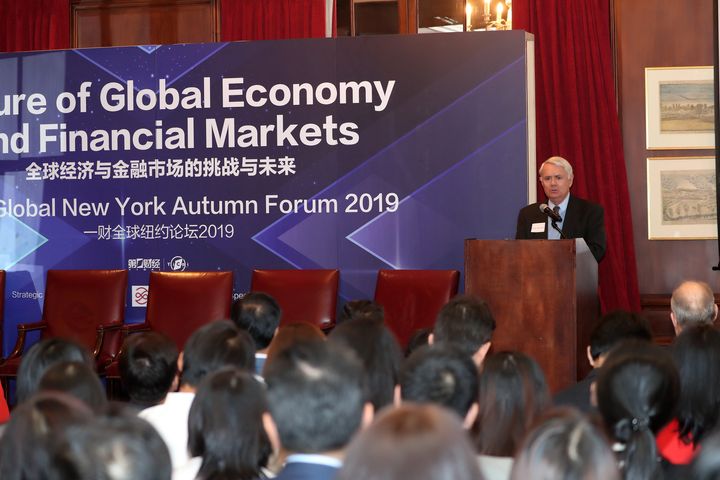 James Bacchus, a distinguished professor of global affairs and director of the Center for Global Economic and Environmental Opportunity at the University of Central Florida and former chairman of the Appellate Body of the World Trade Organization, giving a keynote speech.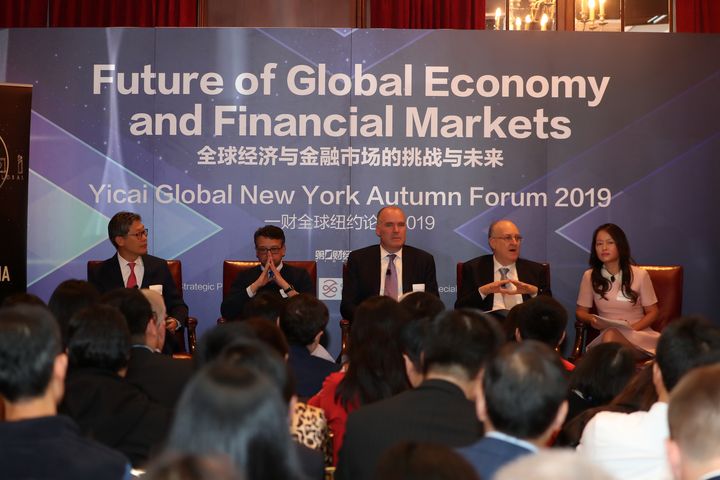 Susan Feng, or Feng Yuqing, Yicai 's US chief, presides over the roundtable discussion on the outlook for the global economy and policy agenda. A lively discussion on the global economic outlook and future of macro policy responses took place between Paul Sheard, former vice chairman of S&P Global, Michael Gapen, chief US economist at Barclays, Dinakar Singh, chief executive and co-founder of TPG-Axon Capital Management, and Ken H. Swong, director of institutional sales and investment strategist of BOC International USA.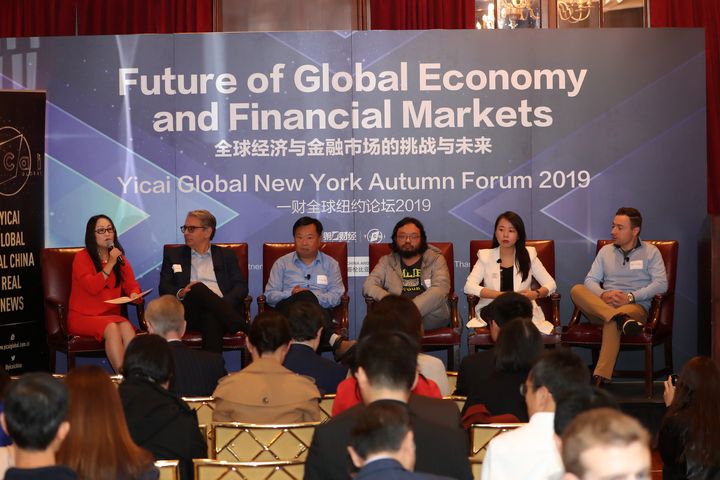 Yang Yanqing chairs a roundtable discussion on digital currency and its impact on the global monetary and financial system. Lawrence Rufrano, executive director of the AFTLab and former member of the Federal Reserve Board, Han Feng, co-founder of Elastos, Zhang Lu, founder of Fusion Fund, Michael Yeung, founder and chief executive of BlockContinent, and Alex Shapiro, chief strategy officer of Prometheum, talked about how cryptocurrencies may impact and challenge the global financial system.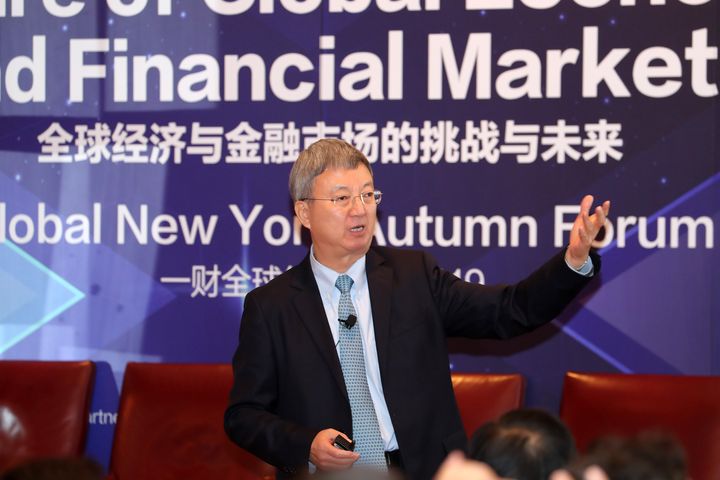 Zhu Min, dean of the National Research Institute of Finance and former deputy managing director of the International Monetary Fund, delivers a closing speech.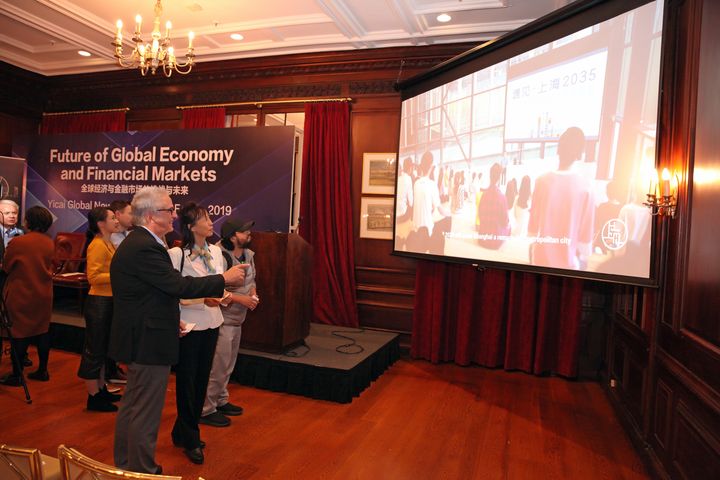 Attendees watch the newly released film produced to promote Shanghai for the China International Import Expo.
Editor: James Boynton