(Yicai Global) June 27 -- The Intelligent Connectivity-themed Mobile World Conference Shanghai 2019 officially opened yesterday in China's largest city. Industry-leading firms unveiled their latest technologies and applications for the fifth-generation wireless communication network at the three-day conference, to which a wave of novel 5G applications is drawing appreciative crowds.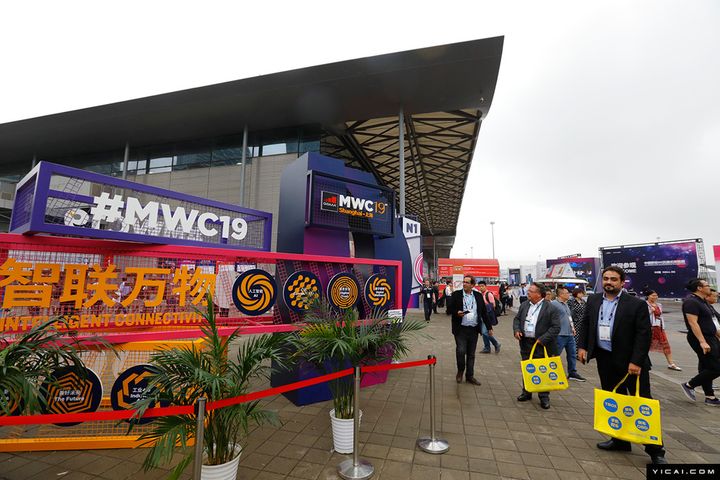 'Intelligent Connectivity' is the theme of the conference.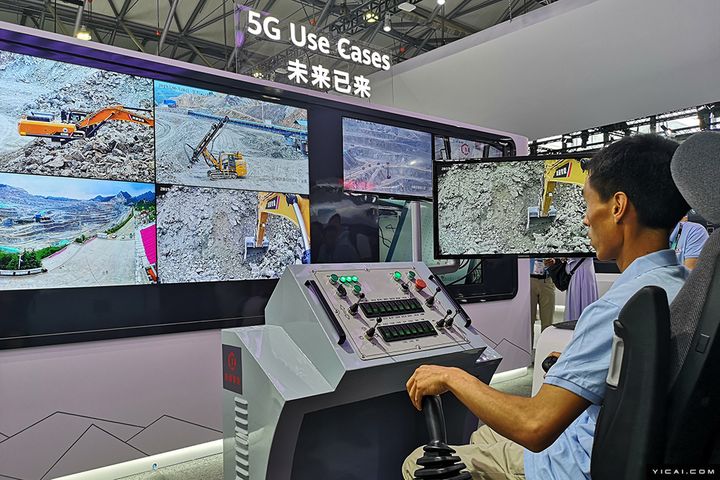 An operator in Shanghai controls an excavator thousands of miles away in Henan province in real time.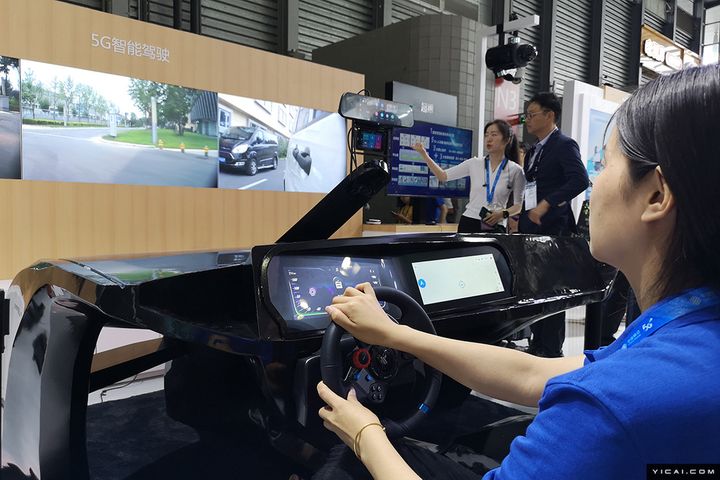 A driver in the conference hall steers an autonomous vehicle in a testing base over 1,200 kilometers away in Beijing.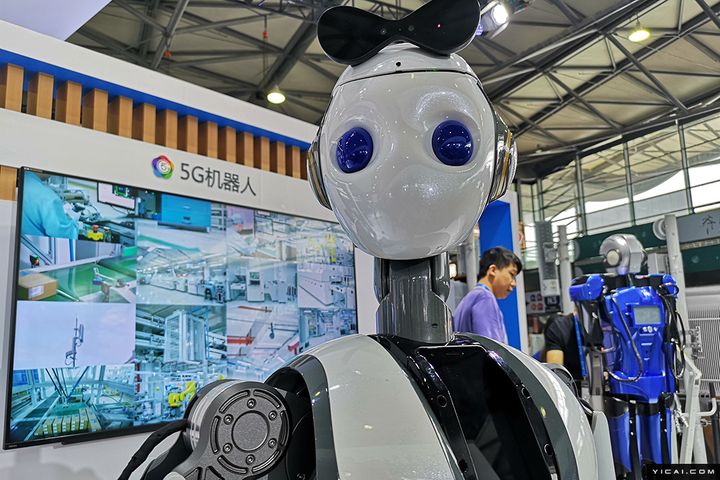 The photo shows a 5G robot used for greeting guests and doing household chores.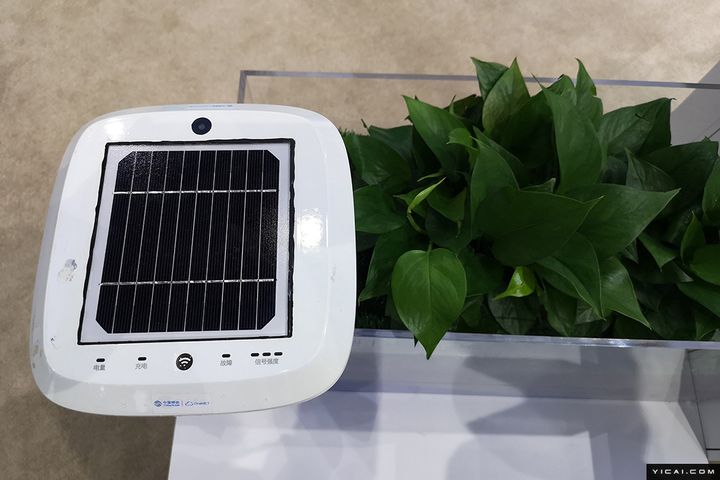 This micro-meteorological instrument can monitor soil and environmental parameters in real time and offer smart predictions.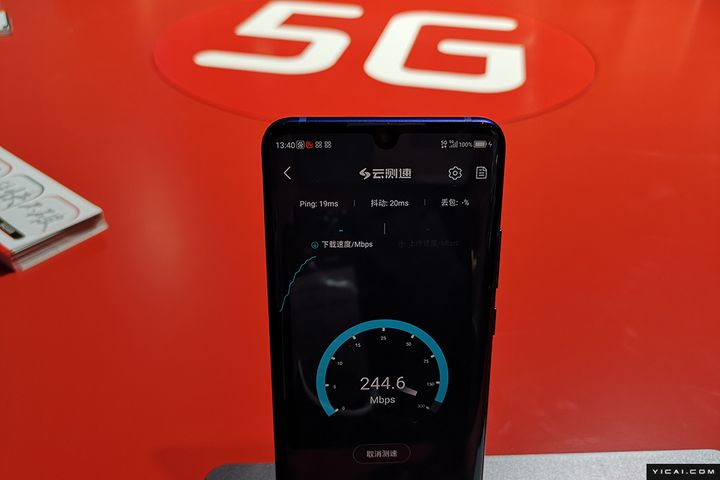 This virtual reality remote experience system provides surgical education.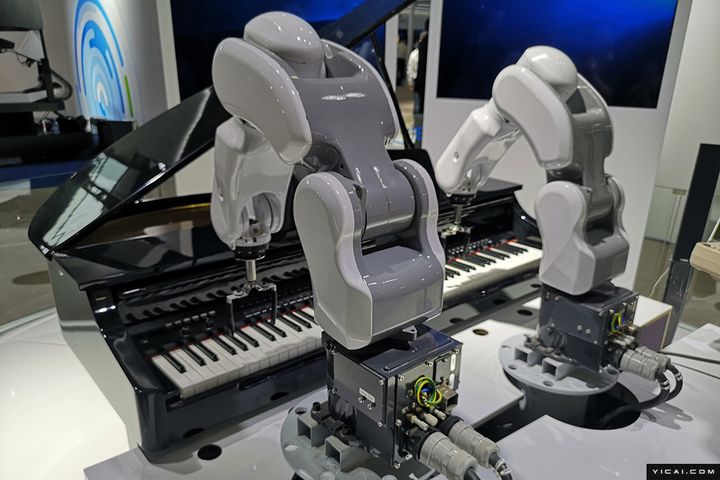 A robot plays the piano.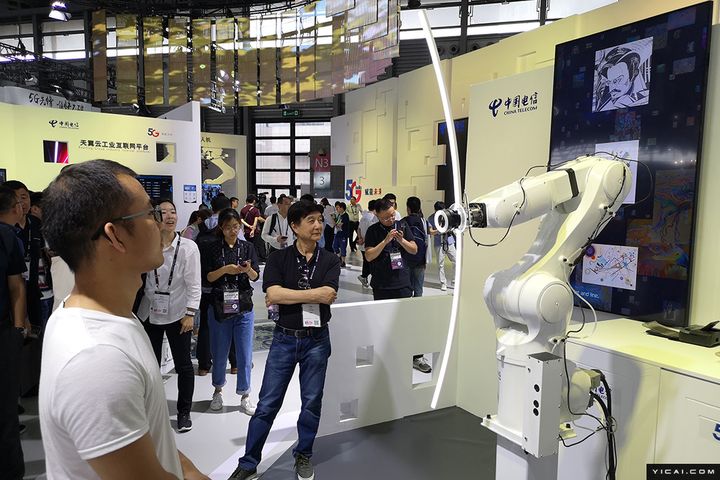 Another robot uses artificial intelligence to sketch portraits.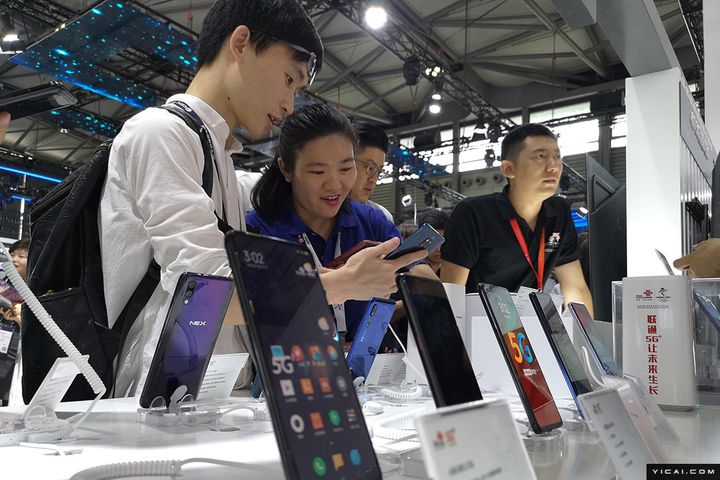 China Unicom's exhibition space displays 5G cell phones from various brands together.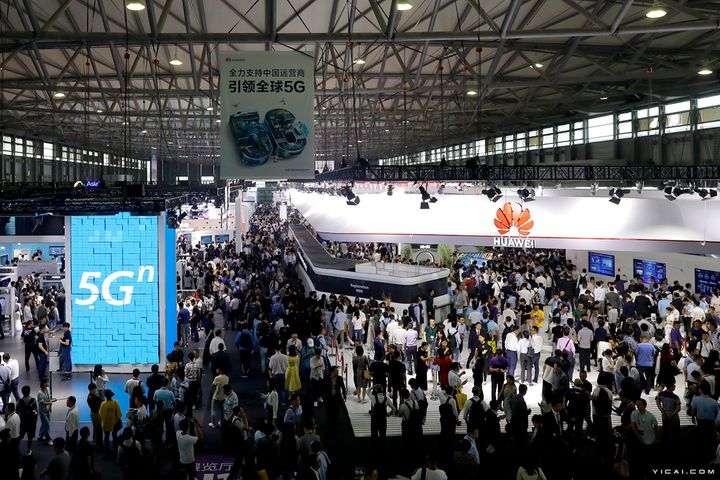 Visitors throng the exhibition hall.
Editor: Tang Shihua, Ben Armour