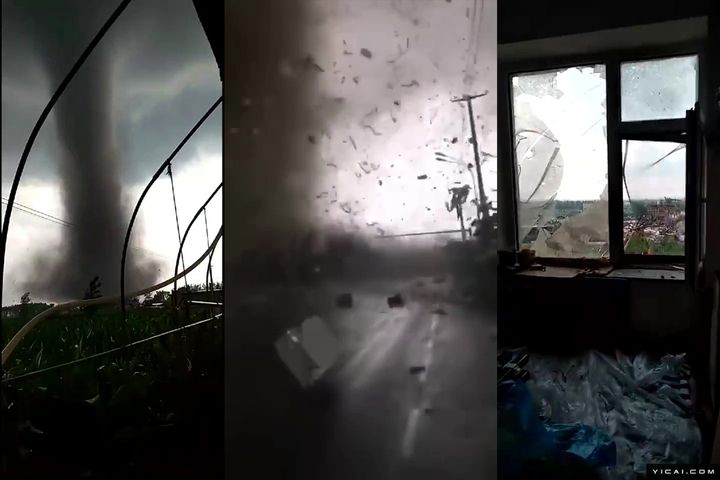 (Yicai Global) July 4 -- Harrowing images of the tornado that struck Kaiyuan, Liaoning province, yesterday.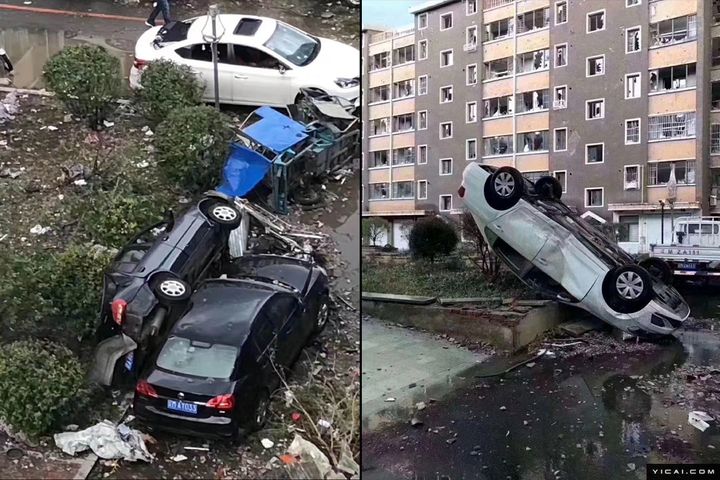 Vehicles that were upturned by the whirlwind, which reached speeds of 23 meters per second.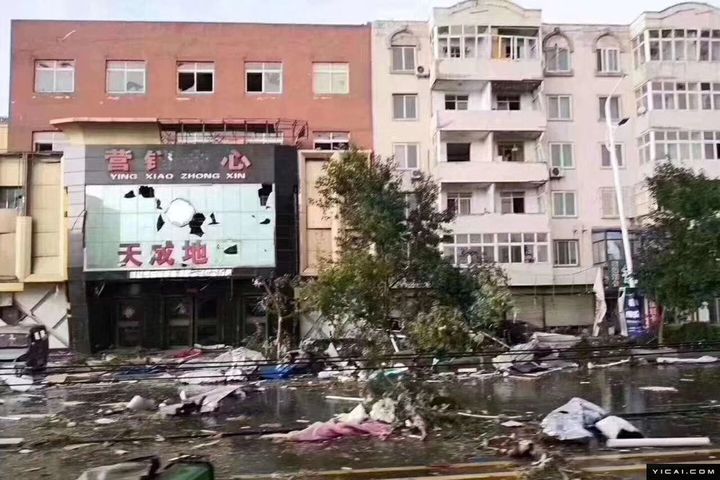 Some 30 companies in a local industrial park suffered building or equipment damage, affecting over 9,900 workers.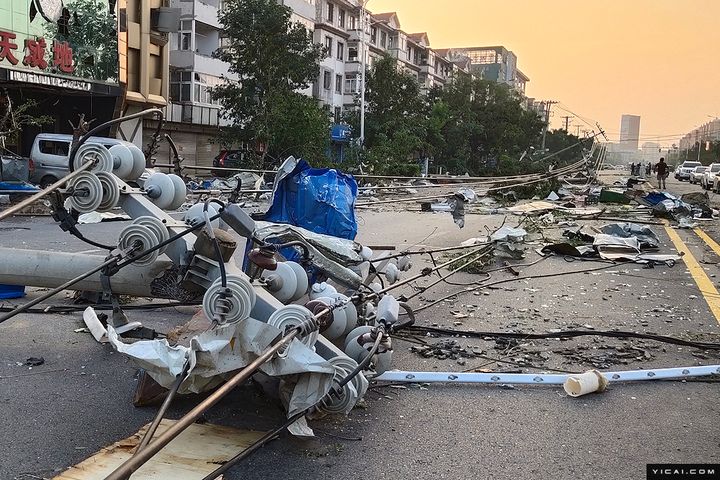 A trail of destruction left by the twister on a Kaiyuan street.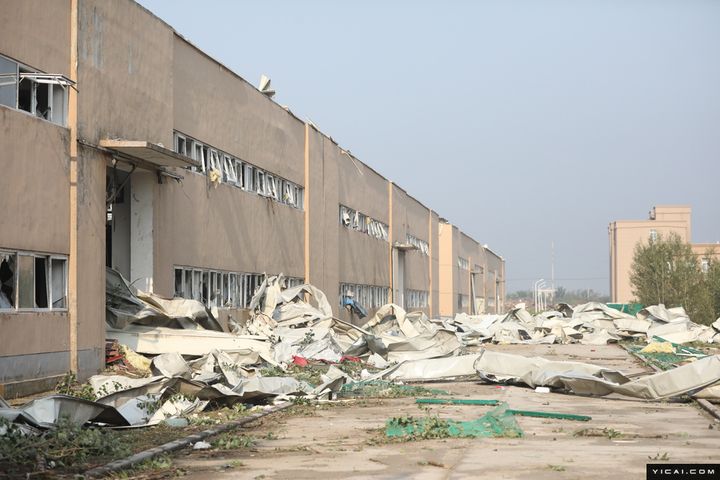 The aftermath of the tornado, which left many homes in ruin.