(Yicai Global) Feb. 3 -- A team of medical workers from Shanghai Sixth People's Hospital East Campus has been dispatched to the city of Wuhan to join the fight against the novel coronavirus that has brought China to a standstill in recent weeks.
Since the pneumonia epidemic first broke out in Wuhan at the end of last year, there have been 17,205 cases nationwide. Here, these self-sacrificing heroes tell Yicai Global of their heavy workload and careful handling of limited resources at the frontline of resistance.
Jan. 29
I saw withered grass on my way to the hospital early this morning. I wonder if they will sprout and turn green after the Spring Festival and if this battle against the virus will also be over by then.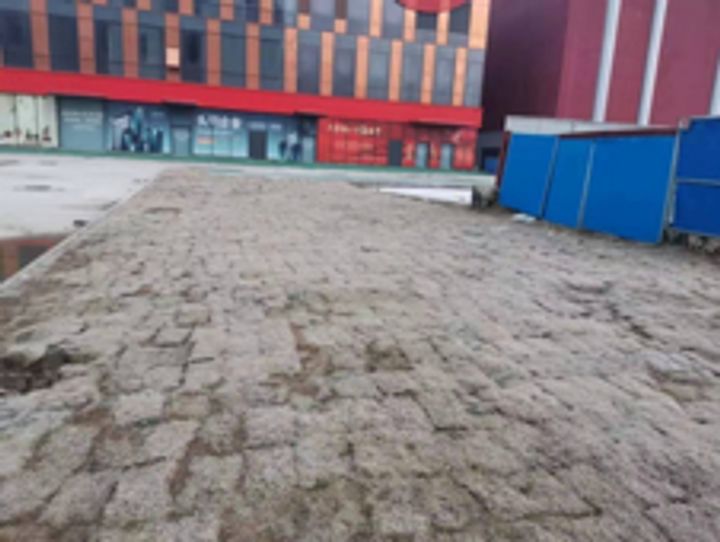 Today I was on duty from 8 a.m. to 8 p.m. Other members of the medical team may be on night duty from 2 a.m. to 8 a.m. We all obey without question.
We have been in Wuhan for five days. We do not get more than five hours' sleep a night. We are adapting to the situation and getting more familiar with it. We think about how to improve our work.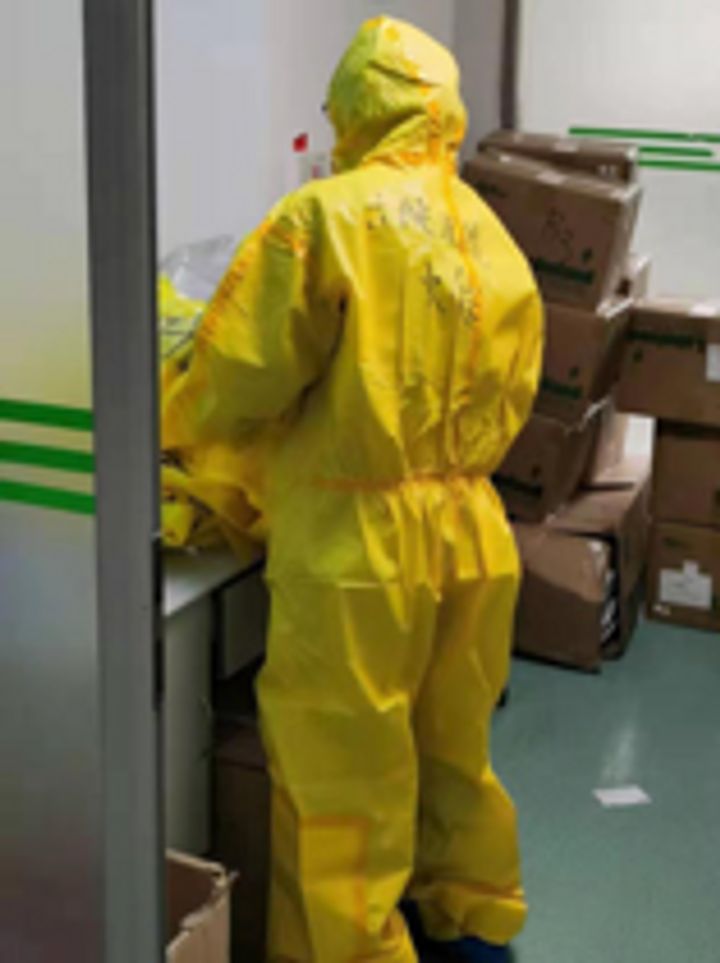 As we are short-handed, we have to do many tasks ourselves, such as fetching disinfectant, returning protective equipment and delivering meals to patients. To save on resources like masks, shoe covers and other protective gear, we need to plan well in order to accomplish as many tasks as possible in a single run.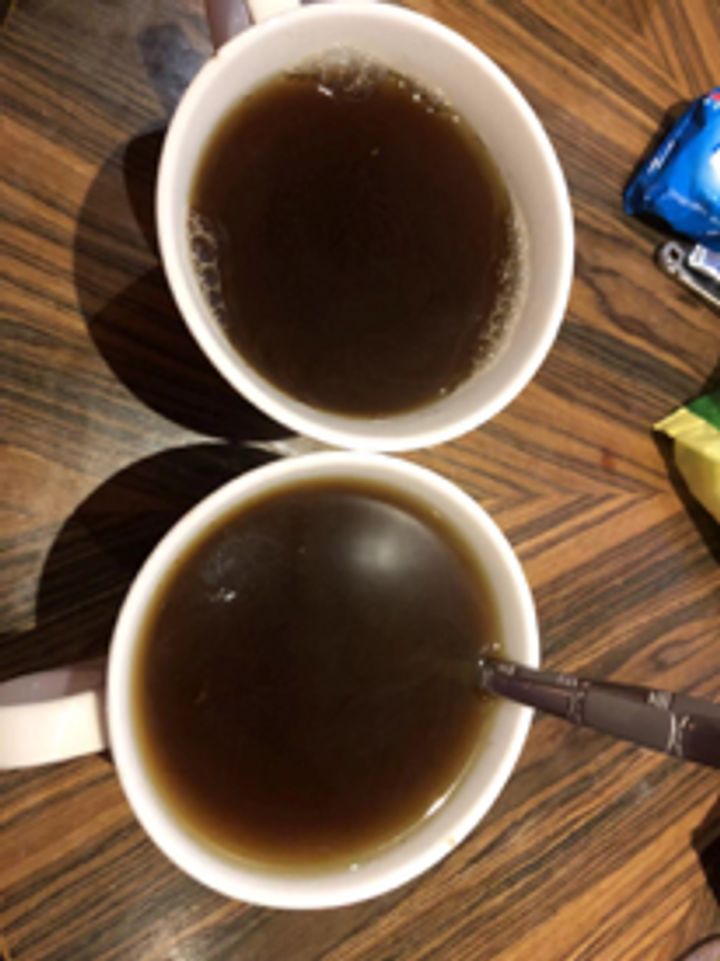 After my shift ended today I went back to my dormitory and found the antiviral medicine I had brought with me from the Sixth People's Hospital. I put the medicine into a cup of water and drank it. This warmed my heart.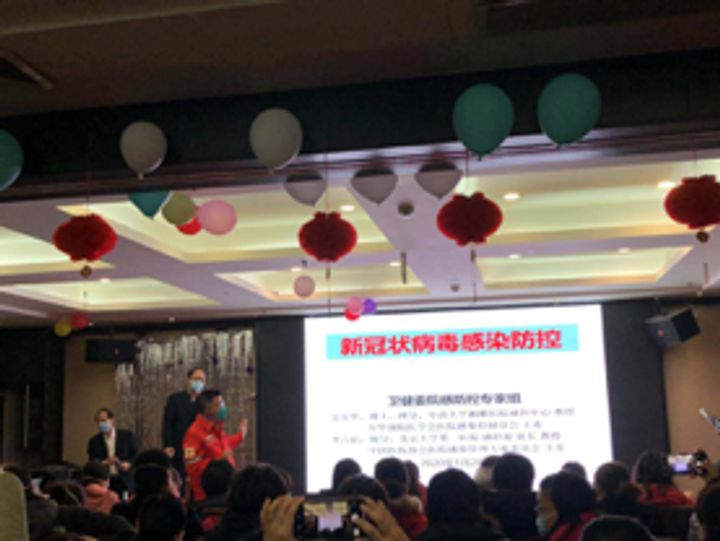 "We have the support of our hospital and have been given down jackets donated by companies. We are greatly touched and believe we can triumph against the virus," said Teng Yanjuan, a nurse in the second batch of medical workers who arrived from the Sixth People's Hospital yesterday. The team has started training and is ready to serve.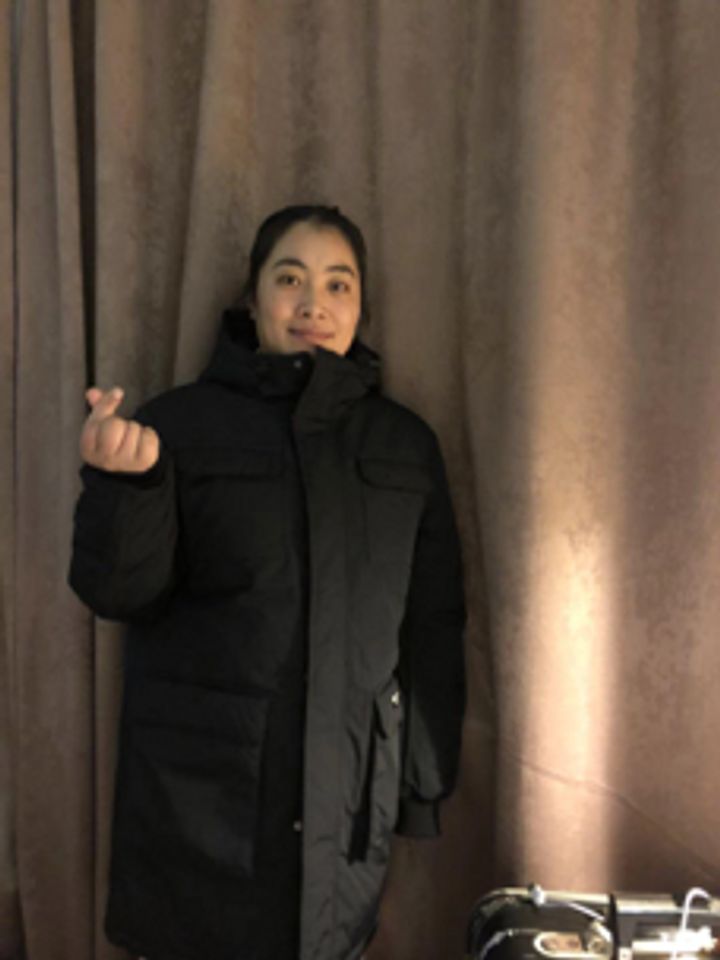 Duo Qi, a medical worker from Shanghai Sixth People's Hospital East Campus, who is working in Wuhan at the moment.
Picture by Wen Jia and Teng Yanjuan, medical workers from Shanghai Sixth People's Hospital East Campus, who is working in Wuhan at the moment
Editor: Chen Juan, Zhang Yushuo, Kim Taylor